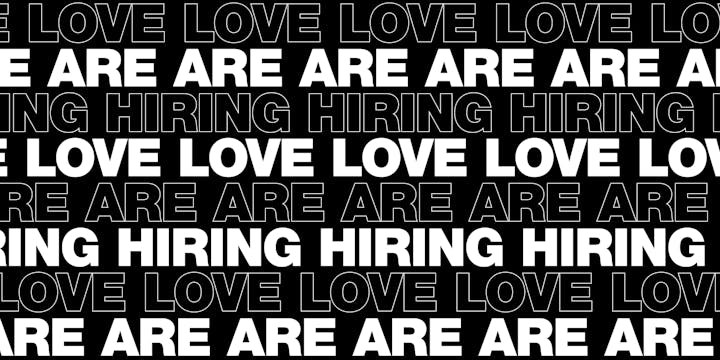 WHAT WE WANT
Typically at least 6-7 years experience working in a similar agency environment.
Ability to lead multiple projects, across different disciplines.
Ability to work independently the vast majority of the time.
A mature and positive attitude.
Ability to take the lead in terms of clients relationships.
In depth understanding of the financial targets of both the team and the agency.
A strategic thinker who is able to contribute to the formulation of client strategy.
Ability to manage others, and play a lead role in their development.
An in-depth understanding of the importance/power of brands.
Experience working on premium/luxury brands an advantage.
Some packaging experience will be a plus, but not essential.
WHAT YOU'LL NEED TO DO
As a Senior Account Manager, you will have approximately 6-7 years of agency experience under your belt, 2-3 of which will have been spent as an Account Manager. As a Senior Account Manager, you will now be responsible for managing multiple projects on your own - across a variety of different specialisms (eg packaging, comms and 3D/Experiential). You will increasingly be seen as the 'project leader' in the eyes of your clients, and they trust you to deliver their projects to the highest possible standards. Your line manager should trust you to work autonomously the vast majority of the time.
Increasingly you will be responsible for the management and development of others – giving advice to the more junior members of your team. They will see you as an authority on certain subjects, and they will turn to you for help and support.
As a Senior Account Manager, you are starting to spend more time thinking about the strategic issues being faced by your clients – not just executing and delivering projects (although that is still a key part of your role). You should be making educated and well-informed contributions to pieces of strategy, and you should be able to give feedback and guidance to the creative team, based on your understanding of client objectives.
Colleagues from every department within the agency are starting to see you as a senior member of the team, and your mature attitude sets you apart from more junior team members. This is reflected in your attitude towards, and responsibility for, agency finances. You are very aware of the financial targets of both your team, and the wider agency, and you are starting to make significant contributions towards hitting these goals.
LOVE. has a reputation for producing world class creative work. Aside from your day-to-day role, it is our collective responsibility to ensure this reputation is maintained.
SUSTAINABILITY
1. To ensure regular flow of sustainable thought leadership to all clients (Green SEEN/brief responses/reference etc) and position LOVE as a thought leader in the space
2. To ensure sustainable material design is fully considered and built into every LOVE brief and client presentation. Ensure clients fully understand the importance of sustainable issues from a consumer perspective
3. To involve Production and Immersive teams at the start of the creative development process, rather than the end. Challenge every client brief received to ensure environmental impact is minimised
4. If dealing with third party suppliers, ensure we're asking the right questions of their production methods and materials
GET IN TOUCH
Does this sound like the role for you? Show us what you've got, and tell us a bit about yourself at jobs@lovecreative.com