We see what you won't
Born on a sunny day in Manchester, 2001, LOVE is a 80+ strong agency that specialises in delivering diverse, but complementary design-led solutions for global brands across brand strategy and design, identity design, packaging design, spaces, comms, immersive and activations.
A heady mix of specialisms under one roof.
Strategists.
Writers.
Conceptual thinkers.
A Head of Culture.
Designers.
Packaging Designers.
Digital Designers.
Industrial Designers.
Interior/Retail Designers.
Immersive Designers.
Art Directors.
CGI Visualisers.
Illustrators.
Account Managers.
Producers.
Production Specialists.
Animators.
And one ex-global CMO.
A creative agency
with a truly

global reach.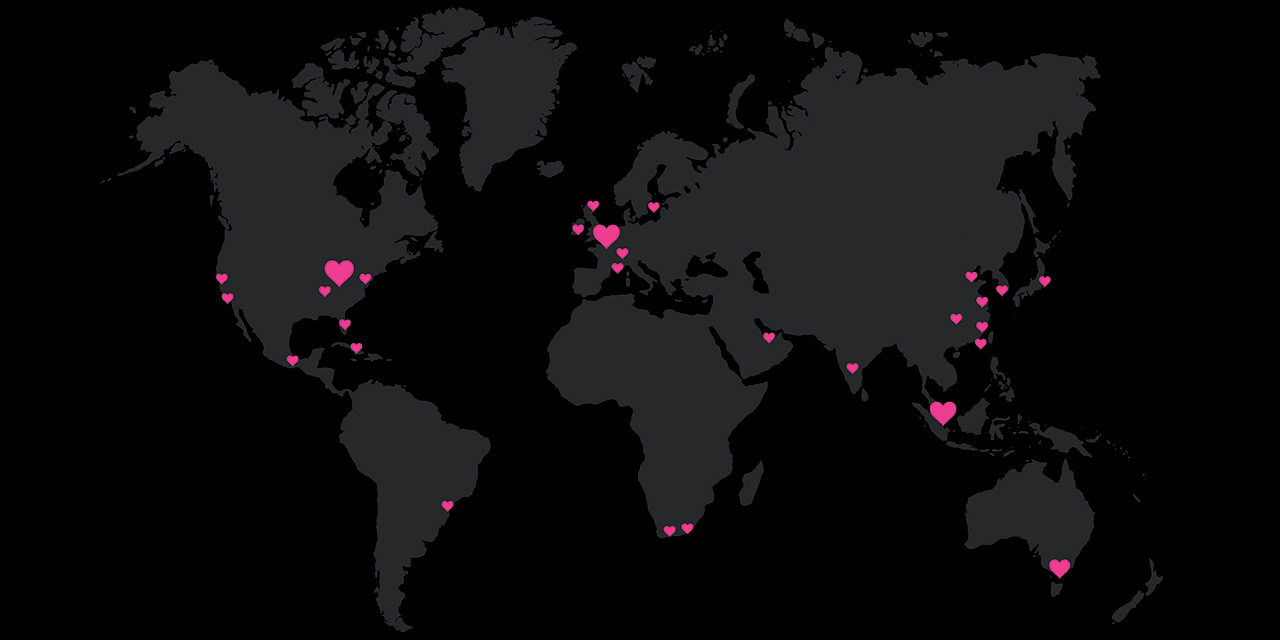 Our awards
We don't chase trophies, but we love to see hard work recognised. Winning awards has introduced us to some fantastic clients too.
New York Festivals World Medals
6
Get In Touch
That's a brief introduction to LOVE. Now it's your turn. Share your details and we'll get back to you.