3 x Athletes rewriting the rules of brand partnerships
Partnerships between brands and sports stars would once follow a fairly predictable trajectory: brand snaps up talent, talent signs multi-million pound endorsement deal, brand kicks back in front of the TV as their star ticks off achievement after achievement.
Sure, there was still a chance that the wheels could fall off spectacularly (hello Tiger Woods), but generally things ticked over nicely. But in 2021, like most things, partnering with athletes isn't quite so simple for glory-chasing brands. A new generation of elite sports stars are speaking out on issues they believe in, prioritising their own health over media expectations, engaging directly with fans, and generally behaving less like lab-created winning machines and more like real human beings with emotions.
The frenetic, Covid-delayed summer of competition we're currently enjoying has made this shift clear to see. But for brands willing to learn a new game and support stars through the maelstrom of modern sport, big rewards remain. Here are three athletes rewriting the rules of brand partnerships.
Sha'Carri Richardson
Sprinter Sha'Carri Richardson looked set to be the breakout star of track and field at the Tokyo Olympics, but a one-month suspension after testing positive for marijuana left her unable to compete. Despite this disappointment, brands are still racing to work with the 21-year-old Texan. Shortly after news of her ban emerged, Richardson was publicly supported by Nike and starred in a new ad for Beats by Dre (itself part of the most-hyped album rollout in recent memory: Kanye West's DONDA).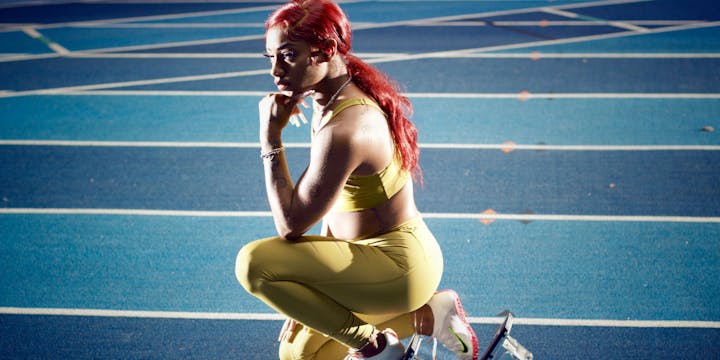 Although she's a relative newcomer, Richardson already seems to inhabit a space where her setbacks become part of a larger story and further enhance her appeal to fans. She combines magnetic self-confidence with moments of vulnerability and a unique personal style. There's no doubt she'll bounce back from this summer's Olympic absence – and brands that are brave and bold enough will be right there with her. As Richardson said in an Instagram post alongside the Beats ad: "There will be ups and down(s) in life, but it's important to remember to RUN YOUR OWN RACE."
Naomi Osaka
This summer, tennis star Naomi Osaka sparked a debate that resonated far beyond her sport. The four-time Grand Slam champion announced she would not conduct press obligations during the French Open (resulting in a $15,000 fine) and then withdrew from the tournament altogether, citing a need to prioritise her mental health.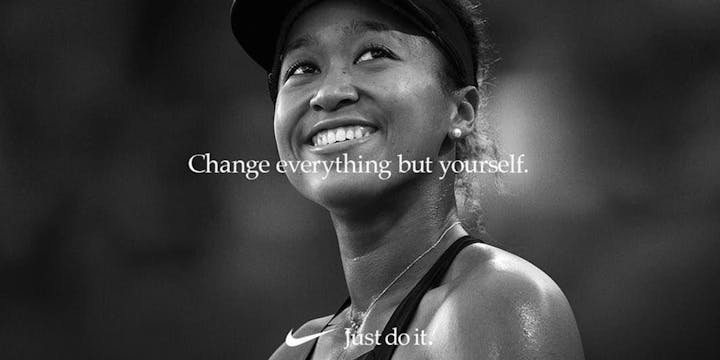 Osaka's actions drew a mixed reaction from the tennis community and, predictably, strong criticism from certain media interests. However, a huge outpouring of support could be found on social media and – crucially – from her brand sponsors. "We support her and recognise her courage in sharing her own mental health experience," Nike said in a statement. Calm, the meditation and sleep app, pledged to pay any subsequent fines for Grand Slam players opting out of media appearances for mental health reasons.
Through her willingness to speak candidly about personal challenges, reject conventional codes of behaviour if necessary and engage with activism (she is a vocal supporter of Black Lives Matter), Osaka is helping to define a new era of sports stars as role models.
Marcus Rashford
Marcus Rashford seems to have completely reinvented how footballers are expected to behave in the age of social media and online activism. The Manchester United and England star took on the government over child poverty during the pandemic, forcing a series of U-turns to ensure the extended provision of free school meals.
Rashford is completely in control of his own story, using his social channels to speak out on issues and engage with critics. He leverages major brand partnerships, like his deal with Burberry, to further his campaigning. The 23-year-old's recent reaction to a potential expose by the Spectator was a good example of both these qualities.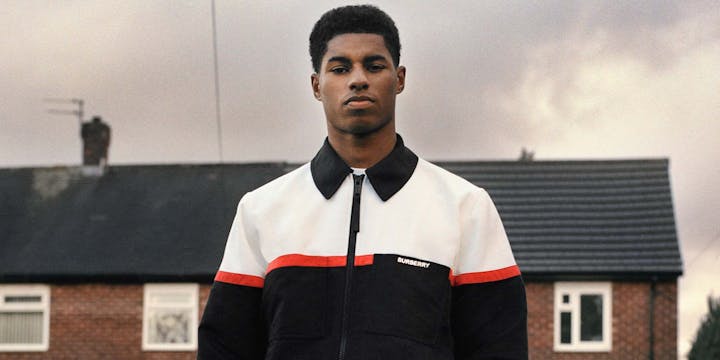 Hearing that the magazine planned to report on how his increased profile was benefiting him commercially, Rashford got out in front of the story on Twitter. He explained that "through my relationship with Burberry, children have a safe place to be after school where they will be fed" and asked: "Why can't we just do the right thing?"
Rashford has shown himself to be a formidable competitor, both on and off the pitch, and his career is still only in the early stages. Many more brands will be hoping to join his team.
SEEN is compiled by LOVE's Senior Copywriter, Matt Duxbury. Want to say hello, ask questions or challenge his cultural knowledge? Get in touch - mattduxbury@lovecreative.com