Luxury is changing fast. Certain shifts have been on the cards for a long time, but the pandemic has acted as an accelerator of the inevitable, creating new imperatives for luxury brands, retailers and services.
In 2021, we expect to find many brands and consumers questioning the meaning of luxury itself. It's a challenging but exciting time that will see established codes and rituals fall away, replaced by fresh ways of doing business.
From clearing deadstock to revolutionising spaces and embracing new technology, here are three key trends we'll see showing up in luxury this year.
1. Giving deadstock life
To address the combined impact of surplus stock, shop closures and curbed spending, luxury brands are innovating with off-price strategies.
Last year we saw labels reframing price reductions as 'archive sales'. Alexander Wang's 72hour Vault flash sale sold out in less than a day. Maolo Blahnik unveiled a dedicated end-of-season website.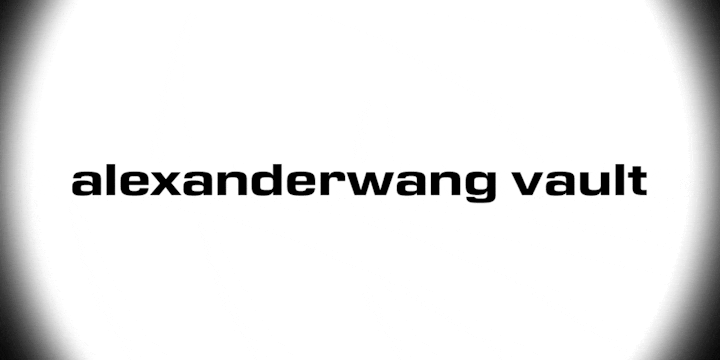 Offline, Harrods created its 80,000 sq ft Outlet store in Westfield London, designed to ease the pressure of socially distant shopping at its Knightsbridge flagship and offer customers between 40 and 60% discounts on stock.
Lydia King, fashion director at Harrods, said: "We are known for providing the ultimate in luxury, and the outlet offering will be no different. This comes from the strength of the edits available."
Longer term, luxury brands are finding ways to package up deadstock and safeguard the flow of goods in the future. Take Alibaba's 'Luxury Soho' platform, for example, which allows brands to digitally manage excess inventory. For customers in China unable to reach luxury shopping destinations due to travel restrictions, platforms such as ShopShops have been connecting spenders to stores in New York, Dubai and Milan via livestream.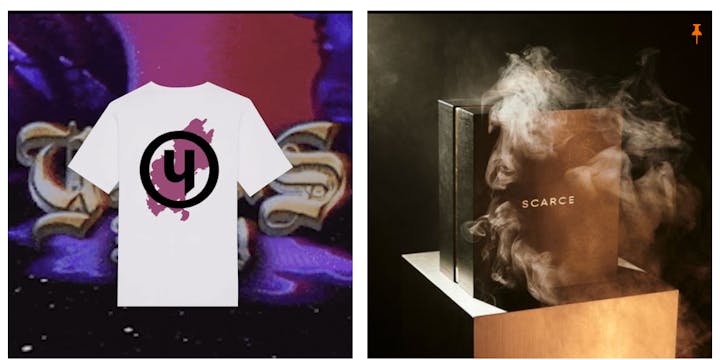 Meanwhile, for the ultimate in deadstock unboxing - Scarce offers luxury mystery boxes that bring excess stock from boutiques and factories from brands such as Balenciaga and Off-White, directly to consumers for a fraction of the price.
2. Health over hedonism
When the future is so uncertain, everything that is really important becomes remarkably clear. Health and wellbeing was the number one priority for many people amid the pandemic, taking on entirely new forms and disrupting all luxury categories.
This means HNWI are increasingly looking to safeguard their future. They're no longer putting money solely into traditional pleasure sources like luxury cars, art and wine, but investing in the future health of themselves and their families.
As wellness and self-care become more important than ever, we expect to see dying retail spaces revived by upscale wellness retreats – places for travel-restricted luxurians to get away and find balance from their work/home bubbles.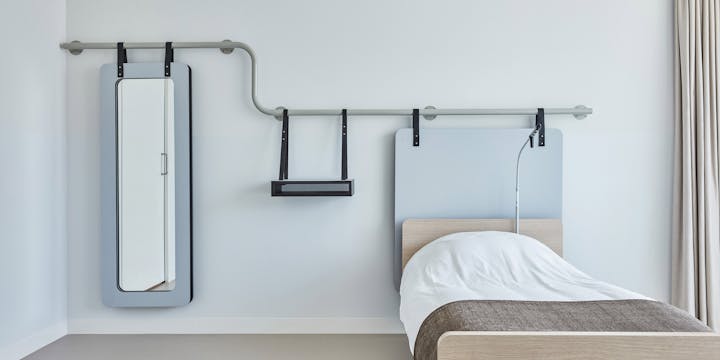 The Domstate Zorghotel in the Netherlands has all the makings of a luxury hotel, only it's a rehabilitation centre.
Through design and atmospherics, the health facility in Utrecht has gone through the ultimate in luxury glow-ups. Minimalist rooms with integrated exercise bars keep occupants motivated by providing training facilities both inside and outdoors, with every element carefully designed to aid the recovery process.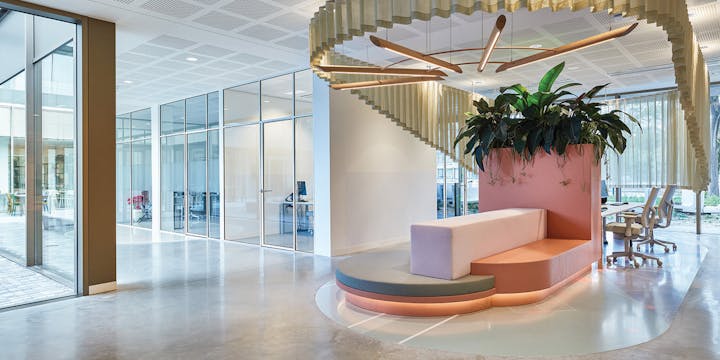 3. Hey Google, give me a luxury experience
The future of luxury retail is voice, according to numerous reports citing this technology as the industry's next digital revolution. Google reports that 27% of the global population with internet access uses voice search and that one in four Americans now own a smart speaker.
Mobile Marketer projects that by 2022, voice search for shopping needs will have turned into a $40bn industry, with 55% of teenagers – some of whom will be the next generation of UHNW shoppers – already using voice search daily.
So, it comes as no surprise that premium brands such as Estée Lauder have already been experimenting with voice technology as a new way to connect with their consumer.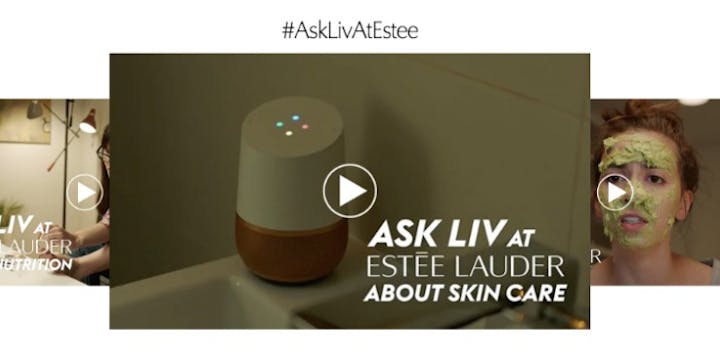 Pre-pandemic, the beauty and skincare giant set up a chat experience through Google's voice-activated Home device to give customers a "personalised one-on-one conversation", helping them to customise their nightly skincare routine.
Users activate the service by asking their Home device "Hey Google, can I talk to Liv at Estée Lauder?" This starts a conversation with "Liv", who asks a series of questions to determine skincare recommendations and then finds a nearby store to source a free facial or product samples for the consumer.
Good luxury experiences rely heavily on emotion, and voice is definitely a tool to leverage that. Partnerships like this are still in the early stages, but as technology develops it will be a sure-fire way for brands to keep interacting with consumers at home.
SEEN is compiled by LOVE's Head of Culture, Kat Towers. Want to say hello, ask questions or challenge her cultural knowledge? Get in touch - kattowers@lovecreative.com