3 x Booze brands playing in culture
On a hot summer's day, nothing goes down better than a fresh collab, refreshing activation or cool, crisp product launch. There's a lot going on in booze right now, and we're loving it. In particular, we've spotted big brands making bold choices in pursuit of new audiences. Whether you're a beer giant or a luxury Champagne house, opportunities to avoid the traditional, play into culture and delight consumers with something different are out there. Who dares, wins. Check out these three big moves in booze.
1. Budweiser pays tribute to B.I.G.
The most eye-catching packaging play we've seen in a minute comes from Budweiser, who recently dropped a limited-edition 'Tall Boy' can in tribute to Notorious B.I.G. This collaboration between the King of Beers and the much-missed King of New York gets the detail right, with a hand-drawn portrait reminiscent of New York street murals and some classic B.I.G. lyrics in place of the Budweiser 'creed'. It really has us wishing we could drop into a Brooklyn bodega for a couple right now (when does that UK-US travel ban end?). The cans are only on sale in BIG's native borough and the rest of NYC at the moment, although an accompanying range of limited-edition merchandise can be found online.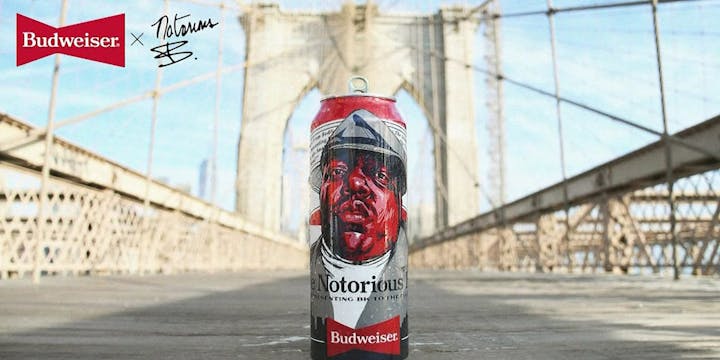 The late Christopher Wallace was no stranger to beer ads, famously performing in a classic commercial for infamous malt liquor brand St Ides in the mid-90s. This posthumous link-up with Bud feels authentic, and clearly has the approval of B.I.G.'s estate, although we were left searching for more of a genuine connection between the two icons (has Brooklyn Brewery missed a trick here?).
Anyway, there's no question hip-hop fans will be hitting the stores for these cans. This launch, coming shortly after a Pepsi animation resurrected a B.I.G. freestyle, suggests that B.I.G.'s cultural influence and commercial appeal is on the rise again, 24 years after his untimely death.
2. Penfolds plays the hits
The world of music was also the muse for Penfolds' latest drop. The Australian winery has unveiled an ultra-rare record player console complete with vinyl storage, luxury glassware and secret compartments. This hand-crafted audio unit (only seven have been produced globally) celebrates the 70th anniversary of one of Penfolds' greatest hits, the wine known simply as Grange.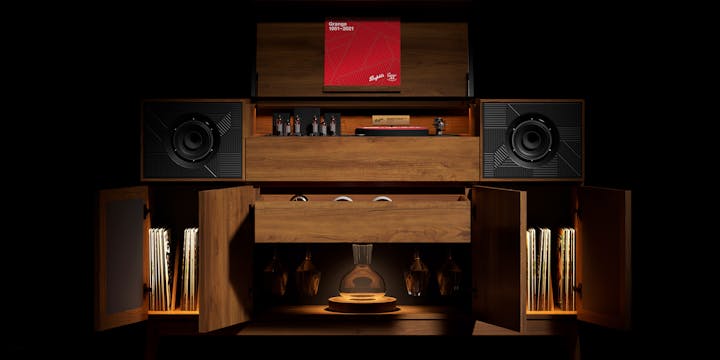 Conceived and developed, we're proud to say, in collaboration with LOVE, the console was built by New York-based specialists Symbol Audio. The classic all-in-one design harks back to the 1950s, the decade when legendary Penfolds winemaker (and passionate music fan) Max Schubert created the first bottle of Grange.
OK, maybe we're biased, but we think this project shows what's possible when a big-name brand thinks differently, putting a fresh spin on something genuine from its heritage. It's this kind of thinking that bags coverage from sites like Hypebeast as well as more traditional luxury publications.
Most intriguingly, the console's hidden compartment houses two investment-grade 'White Capsule' Grange magnums, intended to be opened no earlier than 2030. Plenty of time to add to that record collection.
3. Drinks are on Virgil at LVMH
July saw LVMH become a majority investor in Off-White, the luxury streetwear label founded by Virgil Abloh. In a press release, LVMH also announced a "significant expansion" of their relationship with the designer, who is already artistic director of Louis Vuitton menswear.
For those who follow the luxury alcohol sector, this statement was highly significant. It suggests Abloh's influence will now extend beyond fashion into other key areas of LVMH, most notably its famous Champagnes and spirits. Bernard Arnault, chairman and CEO of LVMH, certainly implied as much, explaining that the group will be "working together with Virgil to bring his unique sensibility to a broader range of luxury categories".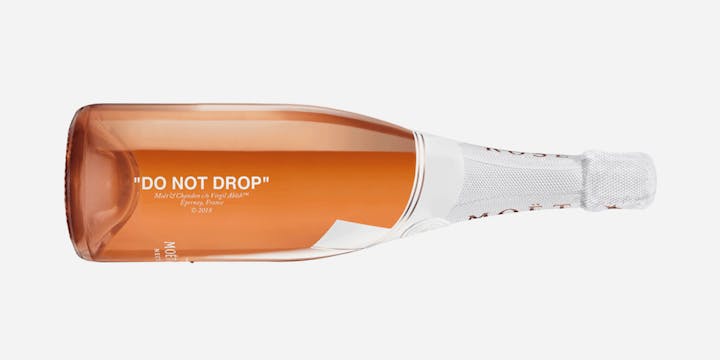 Abloh's reputation as a visionary creative with a unique handle on the zeitgeist (and Gen Z attitudes) continues to grow, and his increased involvement could herald a bold new era for some of LVMH's more traditional drinks brands. The 40-year-old has already designed a limited-edition bottle for Moët & Chandon. Is a collaboration with Hennessy or Veuve Clicquot next? The world is watching closely.
SEEN is compiled by LOVE's Senior Copywriter, Matt Duxbury. Want to say hello, ask questions or challenge his cultural knowledge? Get in touch - mattduxbury@lovecreative.com