3x Booze Collabs Worth Toasting
We're spotlighting some stand-out booze collabs this month because…do we need a reason? Crack open a can and enjoy this 'Stella' line-up of great work: a partnership that intersects pub and skate culture, a champagne experience delivered to your door and some cutting-edge sustainable bottle design.
1. Palace Artois
Coinciding with the long-awaited roadmap out of lockdown (or in LOVE's language: when we can all go to the pub again), London-born skate institution Palace teamed up with Belgian lager giant Stella Artois for a brilliant cultural mash-up.
Palace are no stranger to booze collaborations, having partnered with Ciroc last year to create a co-branded bottle that lit up our social feeds. 'Palace Artois' goes one step further, with a capsule collection that ranges from newly branded pint glasses and beer foam knives to bucket hats and hoodies (which, neatly, are made from the same material as bar towels).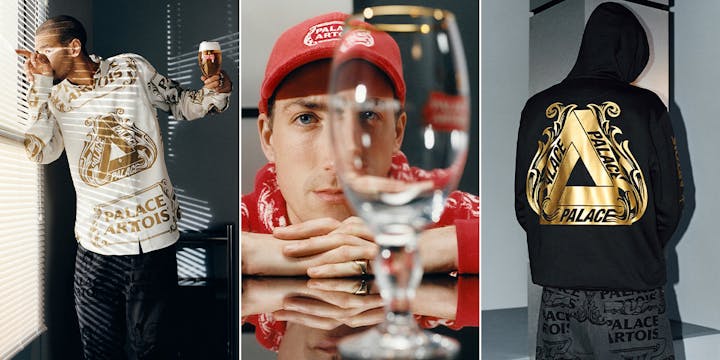 The most striking thing about this collaboration, apart from the stand-out blend of Palace's iconography with Stella's visual identity, is the respect each brand has for the other's culture.
"Stella Artois is our favourite beer of all time," team Palace said. "It looks amazing, it is delicious and it's always occupied a unique place in our culture, visually and physically. There's nothing else quite like Stella."
A great collaboration shouldn't interrupt culture – it should create and enrich it. Take a minute out of your day to watch how Palace Artois 'savor life together'.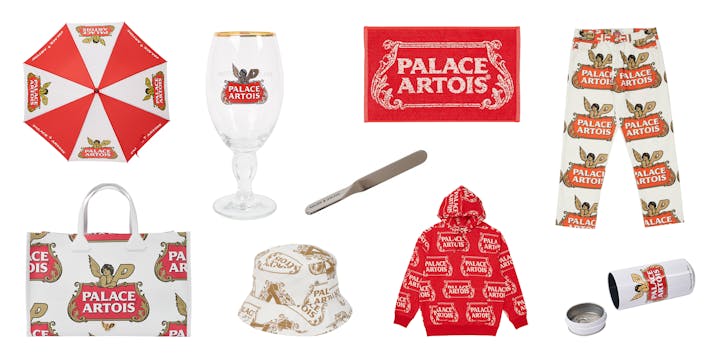 2. Absolut Paper x Mother Earth
This year, one of our agency priorities is to help clients navigate sustainability challenges through design and packaging solutions. We know consumers are turning away from businesses that fail to show environmental leadership – and no premium brand is immune.
One brand that caught our eye this month, for the right reasons, is Absolut. The premium vodka has embarked on a long-term commitment to sustainable production, with the aim of reducing the environmental impact of its packaging by 2025. It is working towards the Ellen MacArthur Foundation target of ensuring that all primary packaging is 100% recyclable, compostable, reusable and/or bio-sourced.
To achieve this goal, Absolut has continued to invest across its product range, with the Absolut Paper bottle being the latest innovation in development with Paboco, the start-up community founded to explore paper bottle technology. Made up of recyclable content, 57% paper and 43% recycled plastic, this prototype has been hailed as a major step towards creating the world's first 100% bio-based and recyclable paper bottle.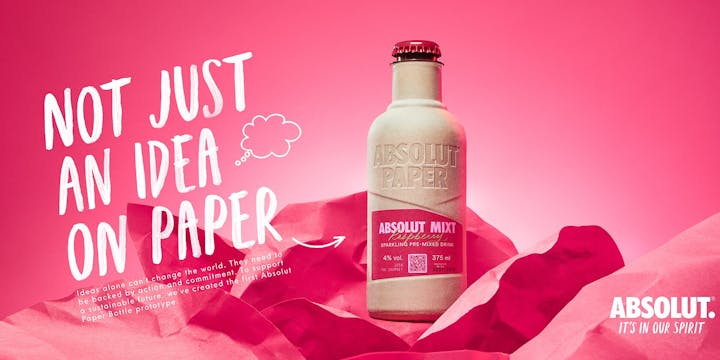 Consumers will have a chance to get their hands on a uniquely numbered bottle through the brand's partnership with influencer Marcus Butler, who will be giving away 30 exclusive prototypes via Instagram.
Absolut(ely) smashing the myth that sustainability and design credentials are mutually exclusive, the brand has also challenged two well-loved graphic artists, Kelly Anna and Caroline Dowsett, to customise a bottle with their own unique design for followers to win, bringing consumers in on the sustainability journey.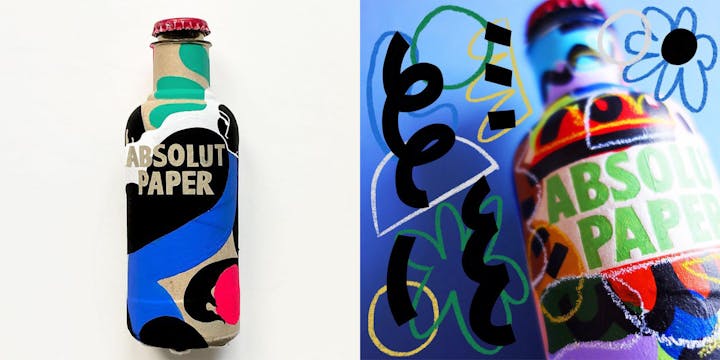 3. HOSTE x Moët & Chandon
HOSTE, founded by TV presenter and self-proclaimed foodie Laura Jackson, is all about putting entertainment back on the agenda. As we continue to sit tight in lockdown (yes, we've all got June 21st locked in) HOSTE wants to give people an excuse to change the tablecloth, put on a special Spotify playlist, light a candle and fold their napkins beautifully. Their 'Hoste Boxes' are dropping throughout the year.
The brand recently helped lockdowners celebrate 'Galentine's Day' in style by partnering with Moët & Chandon on a three-course menu carefully developed by Laura and paired with Moët & Chandon's Rosé Impérial. The emphasis was on encouraging companions to celebrate love and togetherness.
Each box also included a Pink Blossom Love candle by Wax Atelier, bespoke menus designed by Romeo and Jules and recipes to create Moët & Chandon Rosé cocktails. To complete the experience, Moët Hennessy champagne ambassador Ethan Boroian delivered a series of tips on pairing rosé champagne via the HOSTE website, along with the dedicated Galentine's playlist. This beautifully executed experience was a sell-out at £55 per box.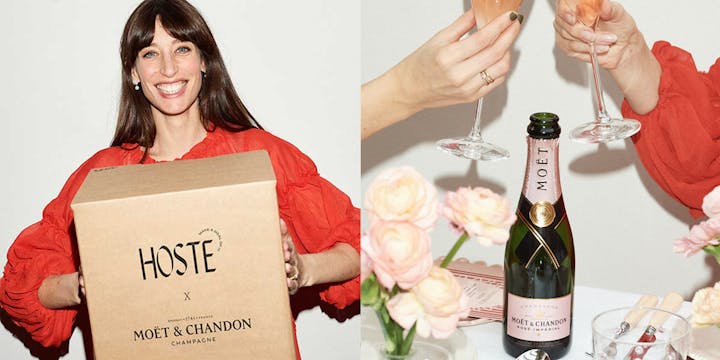 One for the road...
Since Christmas was a flop and the booze collabs are now coming thick and fast, we had to break our own 3 x 3 rules and give Camden Hells x Mr Bingo an honorary mention.
What started as a Twitter exchange quickly turned into a sell-out limited edition bottle and print in Mr Bingo's signature gobby style.
The limited edition was priced at £20, with all profits going to NHS charities. Cheers to that!
SEEN is compiled by LOVE's Head of Culture, Kat Towers. Want to say hello, ask questions or challenge her cultural knowledge? Get in touch - kattowers@lovecreative.com