3 x Brand partnerships doing it differently
Collabs have become an established route to fame for brands, but their ubiquity can dilute the impact. Brands are having to work harder to find new opportunities in collab culture. This month, Estée Lauder and Amanda Gorman make poetry, Alibaba find their latest partner in the metaverse and a Chick-fil-A 'collab' gets the fast food brand all fired up. These are three new partnerships keeping the format fresh.
1. Amanda Gorman x Estée Lauder
Amanda Gorman, who captured the world's imagination with her poem The Hill We Climb during President Biden's inauguration, is Estée Lauder's first-ever 'Global Changemaker'. Her role with the beauty brand will involve launching the Writing Change initiative to promote literacy, with the company donating $3 million to the project.
The title of Changemaker, rather than spokesperson or ambassador or "face" (although she will serve as all these things), reflects Estée Lauder's ambition to prove they stand for something more than just profit.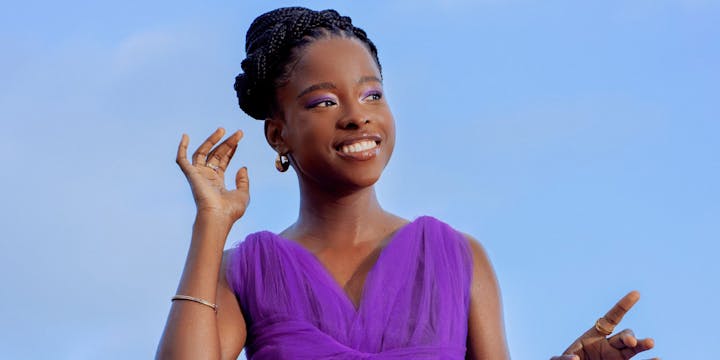 Gorman will participate in various philanthropic activities with the brand and "advance literacy as a pathway to equality, access and social change". According to the 23-year-old poet and activist: "Mrs Estée Lauder shattered glass ceilings as a leader in business 75 years ago. Embracing this spirit, I am delighted that our partnership will help inspire women, girls, and all people around the world to do great things, to disrupt, to be confident, and to be future leaders in whatever path they take."
Gorman joins a relatively short list of official Lauder global brand ambassadors: only 32 in the almost 60 years since Phyllis Connors debuted in the role, of which only five have been Black.
2. AYAYI x Alibaba
AYAYI, the first Chinese "metahuman", recently announced her new position at Alibaba as Digital Creative Director of Tmall Super Brand Day. Not only will AYAYI promote the event, the virtual influencer will also release limited-edition NFT mooncakes and physical gift boxes in celebration of this year's Mid-Autumn Festival.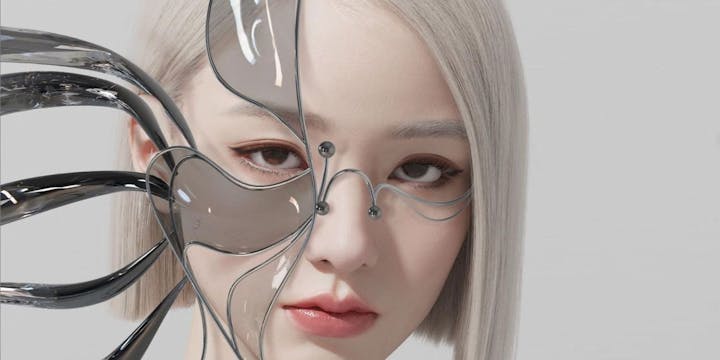 'Metaverse' and 'NFT' are big buzzwords on Chinese social media at the moment, and they drove substantial traffic for Alibaba's campaign. Meanwhile, the hashtag #AlibabaDigitalEmployeeAYAYI has racked up more than 53 million views in one week and fans have been actively participating in an online lottery to get their hands on the NFT mooncakes.
AYAYI 'attended' several physical fashion events recently, such as Louis Vuitton's popup in Shanghai, and visited exhibitions like Daniel Arsham's solo show at UCCA Dune Art Museum. With her "employment" at Alibaba, AYAYI is expected to develop more extensive collaborations with fashion and beauty brands to boost their digital campaigns in China.
3. Chick-fil-A x MSCHF
This is the unofficial partnership that's got Chick-fil-A execs hot (as hell) under the collar.
Brooklyn-based art/prank collective MSCHF spiced up their latest stunt by targeting the famously religious fast-food chain, creating a limited-edition 'Sunday Service' meal.
Chick-fil-A famously closes its doors every Sunday, a practice that dates back to the early days of the brand when founder S. Truett Cathy would shut his restaurants so that employees could "set aside one day to rest and worship if they choose".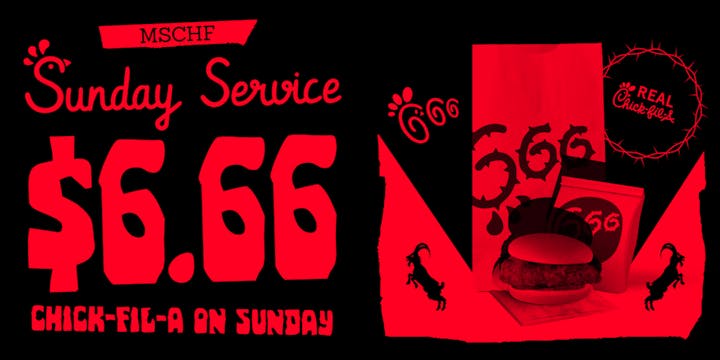 The MSCHF Sunday Service consists of a genuine Chick-fil-A chicken sandwich, purchased from real Chick-fil-A establishments, repackaged in special "666" bag with a Shroud of Turin napkin. And of course, it costs $6.66, delivered to you on a Sunday.
"MSCHF uses any pieces of culture we can get our hands on as building blocks," the collective told Highsnobiety. "The stronger the associations, the better it is to work with. Christianity is obviously a potent cultural element in the US and therefore attractive for us to play with."
Why have MSCHF got it in for Chick-fil-A? Well, S. Truett Cathy's son Dan Cathy, the brand's outgoing CEO, has got into hot water several times for vocally opposing gay rights. Around the same time, Cathy's charitable company was revealed to be donating to anti-gay organisations.
Which brand will be next to get hijacked? If you thought call-out culture wasn't real, you haven't met MSCHF yet.
SEEN is compiled by LOVE's Head of Culture, Kat Towers. Want to say hello, ask questions or challenge her cultural knowledge? Get in touch - kattowers@lovecreative.com