3x Brands celebrating big birthdays
If you've endured a lockdown birthday (or two), we feel your pain. Let us console you with the fact that some pretty famous brands are having to celebrate big anniversaries amid the chaos of the pandemic. When it comes to birthdays, brands are a bit like people – some like to make a fuss, others will just have a drink or two and keep it moving. A brand might use their birthday to launch a plan to change the world, or just drop some limited merch. Here's our roundup of three brands marking major milestones this year.
1. Gucci turns 100
We've been treated to lots of recent activity at the Florence-born fashion house, from landmark K-Pop collaborations to lighting up the Tokyo Tower, and later this year we'll see Lady Gaga and Adam Driver star in Ridley Scott's House of Gucci.
But to celebrate 100 revolutions around the sun, Gucci announced its "Natural Climate Solutions Portfolio". This is a plan for the brand to reduce its environmental impact in three ways: regenerative agriculture, reducing or offsetting emissions, and improving the materials it uses.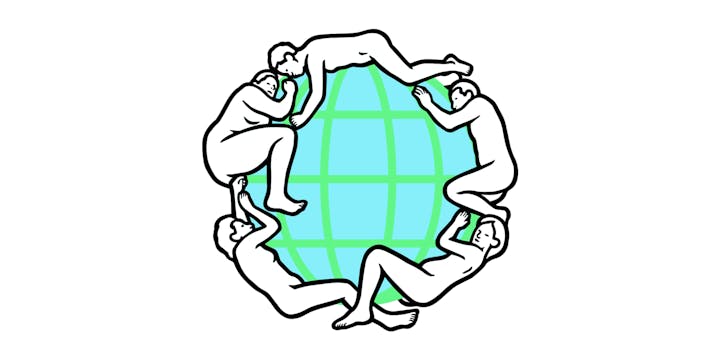 In a statement, Gucci said: "As we approach our 100th anniversary, we are moving forward into the coming decades with an ongoing commitment to reinforce our culture of purpose, demonstrating our values through innovative pathways towards social and environmental sustainability. Our dedicated Gucci Equilibrium platform unifies the principles we uphold and the actions we pursue to treat our world and each other better, for our collective future."
Gucci is sending a powerful signal to their customers, and other companies, that being nature positive is also business positive.
2. KITH is 10
Streetwear giant KITH is a spring chicken in comparison, with the brand just reaching double digits in 2021. While we expect to see some big hype collaborations dropping throughout the year, KITH is also using its birthday to signal the brand's future intentions.
In the wake of the racial injustice protests that swept the world last year, KITH founder Ronnie Fieg made a commitment to use his brand and personal platform to "fight for equality, unity and love".
Taking to Instagram to announce the ways he and the Kith team will fulfill their promises in 2021, Fieg outlined various initiatives to support underprivileged youth, minority-owned businesses and Black creatives.
"To build stronger bonds in our communities, we'll use our 10th anniversary year to shine a light on local minority-owned businesses through the use of our global platform. We've also worked with the BIFC (Black in Fashion Council) to ensure that at least 15% of the multi-brand apparel we sell will be from Black designers," said Fieg. Cheers to that.
3. Starbucks celebrates 50 years
From a single store at Pike Place Market in 1971 to more than 32,000 locations globally, Starbucks is coffee's biggest success story. This year, the brand is marking the big 5-0 with, wait for it… merch and a limited-edition blend.
Unless they've got something else up their sleeve, we can't help thinking Starbucks' 50th celebrations feel a little low-key. It begs the question, does the world need another siren-themed tumbler?
Gucci and KITH have both used their 2021 anniversaries as an opportunity to drive change and do better. We would have liked to see Starbucks' ambitions given a Grande upgrade.
SEEN is compiled by LOVE's Head of Culture, Kat Towers. Want to say hello, ask questions or challenge her cultural knowledge? Get in touch - kattowers@lovecreative.com