3 x Brands leading the fine jewellery comeback
For decades, the fine jewellery sector remained relatively unchanged. A reliance on bricks-and-mortar stores, discretion and heritage produced largely monotone, one-paced experiences. Examples of innovation in design, retail and comms were as rare as a coloured diamond.
However, the pandemic brought bling back into the spotlight. As uncertainty swept across the globe in 2020, the FT reported that "jewellery showed signs of reverting to one of its most essential roles – a safe haven of wealth in times of crisis. An undeniable mood-lifter and a memento that can be passed down".
China, specifically, is now in the midst of a sustained boom in fine jewellery, led by a female force of "self-gifters" and younger investors entering the market.
Luxury brands' shift in focus towards younger, HNW consumers has been well documented, with many adopting new codes of status to attract this influential group. Now we're seeing the world of fine jewellery catch up. Here are three brands changing the game.
1. Cartier go digital
Nearly 30 years after entering the mainland Chinese market, Cartier was one of the first fine jewellery names to adopt a solid, digital-first strategy in the region. This is helping the heritage brand reach a new generation of millennial and Gen Z luxurians.
According to Alizila, China boasts the youngest clientele in the world for Cartier. Millennials make up an estimated 65% of its consumers in the market, while Gen Z accounts for another 25%. These figures speak to Cartier's effective use of digital marketing to reach and influence younger consumers via the celebrities, platforms, and shopping formats that matter most to them.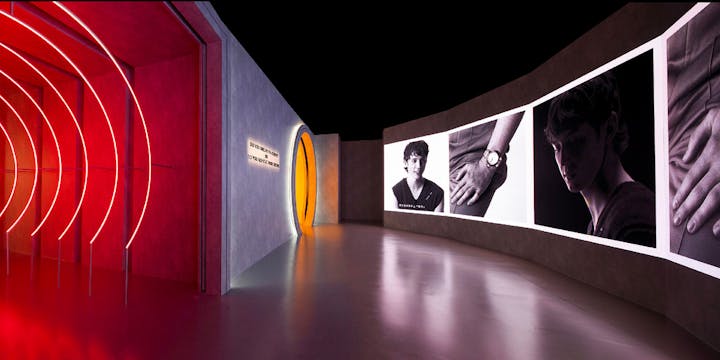 Showing greater willingness to experiment in China than in any other region, Cartier was the first fine jewellery brand to offer bespoke services such as engraving, gift-wrapping and white-glove delivery services via Tmall.
The brand has also become an active player in livestreaming, with a debut on Taobao Live ahead of last year's Singles' Day shopping festival that, according to Jing Daily, saw nearly 800,000 viewers tune in to their exhibition and recording more than RMB 100 million ($15.8 million) in sales.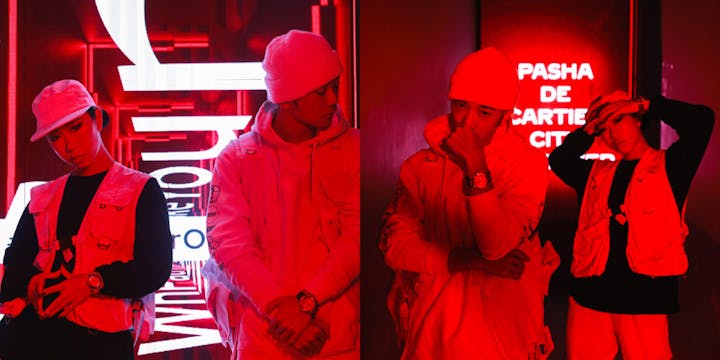 While luxury brands almost always play towards exclusivity, Cartier invited everyone on short-form platform Douyin to participate in its "make your own path" user-generated content campaign, showing off their dance moves under a Cartier filter. Alongside the campaign, which racked up 1.1 billion views, Cartier tapped into Chinese trap artist DJ Anti-General, livestreaming sets to thousands of engaged viewers.
Digital transformation has helped Cartier avoid the stigma of being perceived as an 'older brand', a label that can pose a challenge to global brands that have been active in China since the early 1990s.
2. Homer reframes 'Heritage as Fantasy'
New kid on the block Homer is the brainchild of Frank Ocean, the elusive musician and cultural tastemaker.
Unveiled last month, the independent luxury brand's first collection included a selection of printed silk scarves and fine jewellery pieces made with 18K gold, recycled sterling silver, hand-painted enamel and American lab-grown diamonds, inspired by "childhood obsessions". The sold-out collection ranged in price from $300 to $1.9million and was available from Ocean's appointment-only store.
This high-impact, bold new brand smashes all 'fine jewellery' conventions, with Ocean "dropping" his lab-grown diamonds just as he would do his music, or art or fashion. Crucially, Ocean disbands the notion that heritage equals value, describing "heritage as a fantasy".
3. Tiffany & Co. partner their way into culture
Our final gamechanger is Tiffany & Co, who are charging back on to the scene following their acquisition by LVMH.
With new bosses at the helm including 28-year-old Alexandre Arnault (the former Rimowa exec and son of LVMH's owner), the company has shifted its strategy to place more emphasis on social media and influential brand partners in the hope of connecting with the next generation of luxurians.
Although jewellery has remained strong during the pandemic, Tiffany & Co. took a big hit having lost much of its tourist-heavy and wedding-centric customer base. Part of the new strategy is to lead the company into new markets (with a heavy emphasis on Asia), as well as rethinking the brand's core identity by branching out from engagement rings into other categories.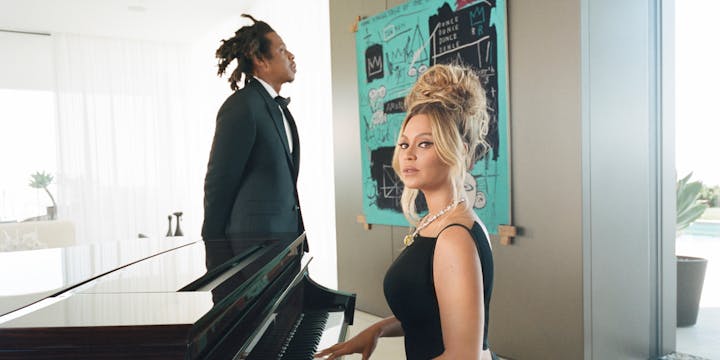 LVMH have a history of bringing brands back to their dangerous best and Arnault has already made headlines for the brand, announcing Beyonce and Jay-Z as brand ambassadors (albeit with some controversy around THAT Jean-Michel Basquiat painting). Tiffany also dropped a collaboration with contemporary artist Daniel Arsham, delivering some well needed hype around the brand.
Arsham transformed the brand's signature blue box through his own recognisable aesthetic. "I always gravitate towards items that are immediately culturally recognizable. The Tiffany Blue Box has that power," the artist said.
If the collaborative streak he oversaw at Rimowa is anything to go by, Arnault will have plenty more heavyweight partnerships up his sleeve and rumours of a collab with streetwear giant Supreme are already circulating online. Tiffany's new era is only just beginning.
SEEN is compiled by LOVE's Head of Culture, Kat Towers. Want to say hello, ask questions or challenge her cultural knowledge? Get in touch - kattowers@lovecreative.com