3 x Brands making sustainability feel fresh
From the COP26 climate summit to the trees-for-pet-pictures Instagram campaign, reminders of the planet's precarious situation are all around us. Yet despite – or perhaps because of – the grave nature of the present moment, many brands seem to be having fun with sustainability like never before.
Of course, the future is on the line and every business has a responsibility to put carbon-cutting and green initiatives at the top of the agenda. But while much of the conversation around sustainability up to this point has been very earnest and (if you're reading, sorry Greta!) sometimes a bit dull, are we now entering a new era where brands have the confidence to treat the topic with humour, greater imagination and real cut-through creativity? And could such an approach help to engage those among us who aren't natural born eco-warriors? We hope so. Here are three examples of brands trying to save the world, and having fun doing it.
1. Liquid Death's green horror movie
Brands with an eye on youth culture are starting to create their own TV and movie content to reach younger consumers, who are less likely to view traditional ads (see also: Balenciaga's Simpsons episode). Liquid Death, the canned water brand founded by a former Netflix creative director, recently made its own contribution to this growing genre with Dead Till Death. But the 43-minute horror film, inspired by slasher classics like Friday the 13th, also delivers a sustainability message amid the gore and fun.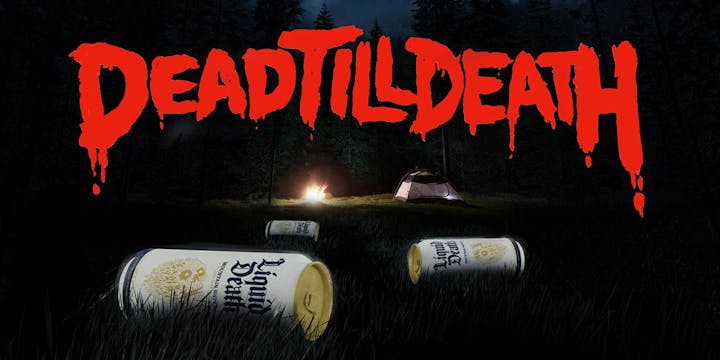 The movie follows a group of friends whose rural camping trip is interrupted by the discovery that their discarded (and unrecycled) Liquid Death cans are out to slaughter them. Dead Till Death plays on much-loved screen horror tropes but cleverly subverts 'brand content' convention by making the brand the villain.
"We produce entertaining things that we believe people will laugh at, be surprised by, and share," CEO Mike Cessario told Muse by Clio. "By giving people something of value, they respect your brand on another level." The movie is now available to stream on Amazon Prime Video, Apple TV+ and Google TV.
2. Nike turns shoes in basketball court
Nike's Move to Zero campaign continues to gain momentum, with the brand's recent project in Serbia proving that sustainability can literally be a playground.
Using 20,000 sneakers donated by the local community, Nike has created a new recreational zone in the area of New Belgrade known as Blok 70. Featuring a refurbished basketball court and children's play area, the park comes complete with a striking colour scheme and graphic details that relate to the urgency of climate change.
Nike's stated aim is to move towards a zero carbon, zero waste future in order to protect the future of sport. It is hoped the Belgrade project will help more sports talent to emerge from Blok 70 (several Serbian basketball players, including NBA star Nemanja Bjelica, have links to the area) while promoting a climate-conscious message to the district's young residents.
3. Virgil's electric Maybach
Maybach, the super-luxury car brand loved by rappers, has long been a byword for ostentatious displays of wealth. These showy gas-guzzling saloons didn't have much to show in terms of green credentials – until now, perhaps. Mercedes-Benz, owner of the marque, has teamed up with the busiest man in luxury design, Virgil Abloh, to develop a Maybach electric show car.
The 'Project Maybach' model, which arrives in the brand's centenary year, is set to be unveiled at Art Basel Miami Beach next month. In a press release, Mercedes-Benz chief design officer Gorden Wagener said the car will "define the next level of luxury". He added: "After 100 years, we transform the brand into a luxury electric future. Together with Virgil, we are writing a new rule book for Mercedes-Maybach."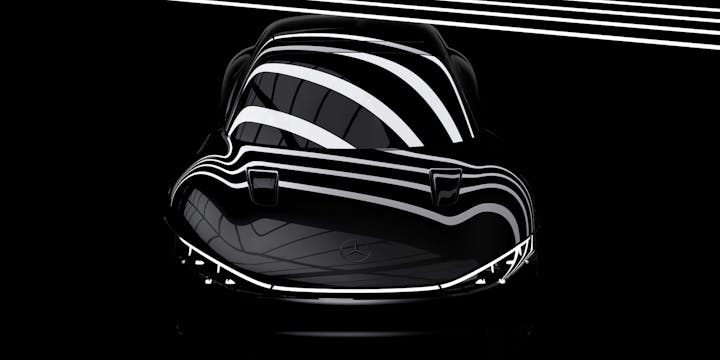 It's fun to imagine what an electric Maybach will look like. Will this car be on the gated-community driveway of Drake or Kanye in a couple of years? It's well-known that luxury automakers have a major challenge on their hands in embracing the shift to electric vehicles without sacrificing their brands' carefully managed prestige. Virgil and his Midas touch might just help Mercedes find a magic formula.
SEEN is compiled by LOVE's Senior Copywriter, Matt Duxbury. Want to say hello, ask questions or challenge his cultural knowledge? Get in touch - mattduxbury@lovecreative.com