3 X BRANDS READING THE ZEITGEIST
In the general absence of good news, it seems like we might be treading water for the remainder of 2020, grabbing light relief wherever we can find it.
The good news is a few brands are reading the room and finding creative ways to buoy the collective mood. From joining in the fun on TikTok to meeting us in our Headspace, these brands are offering respite to real-world stresses and helping us feel understood. Here are three of the best ways brands have shown up this month.
1. Ocean Spray

Earlier this month, TikTok user Nathan Apodaca, aka @420doggface208, shared a video of himself longboarding to work while drinking Cran-Raspberry and lip-syncing to Fleetwood Mac's Dreams. The chilled-out clip has been viewed more than 64 million times to date, catapulting 'Dogg Face' to bona fide Internet legend status.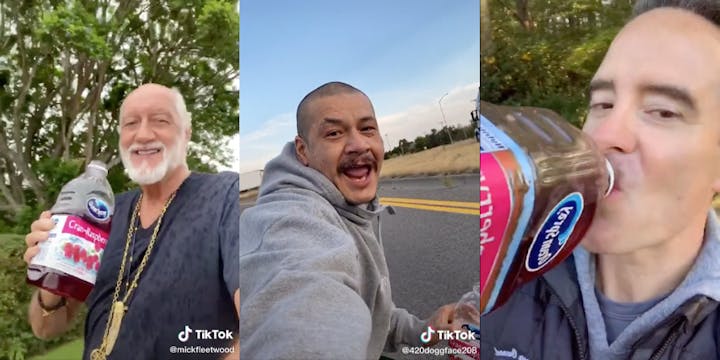 While the world is starting to feel like a dystopian novel, the clip really struck a chord, inspiring people to get on boards and recreate the #dreamschallenge all around the world. Even 73-year-old Mick Fleetwood got involved, joining TikTok just to be part of the action, and we lapped it up. Apodaca was the hero we never knew we needed in our lives, bringing us together and reminding us to enjoy the simple things in life.
The other unlikely hero in the frame was of course Ocean Spray. As people fuelled the trend, the brand played it cool, taking over a week to respond and allowing the hype to gain traction organically before gifting Apodaca a new truck filled with bottles of Cran-Raspberry. In the days following, Ocean Spray's CEO, Tom Hayes, even recorded his own version of the clip. You know, for the culture.
Ocean Spray's good deeds have not gone unnoticed, with comment sections blowing up and users swearing their allegiance to the brand. While brands spend millions on advertising to attract this level of attention, thanks to TikTok, Ocean Spray had to do nothing for its stock value to double overnight.
The whole episode is a sign of the times, and we love it when brands like Ocean Spray not only join the culture but add to it. <Sips Cran-Raspberry>
2. Hotels.com
Hotels.com is offering travellers the chance to literally 'live under a rock' until the US election is over. Anyone wanting to check out of real life for a while, will have the opportunity to book a stay in a remote cave, 50 feet undergound somewhere in New Mexico. With no access to WIFI, TV or daily news updates, it means no doomscrolling, no doomwatching and no downer-inducing election day results. Bliss, for some.
In an increasingly hyper-connected world, consumers are looking for ways to go off-grid. "We want to meet consumers where they are; we're looking at a very Instagram-centric travel experience," said Jennifer Dohm, head of Hotels.com PR and social for North America.
3. Hinge x Headspace
Our final example is from dating platform Hinge and mindfulness service Headspace, who teamed up as part of World Mental Health Day earlier this month.
Recognising that dating can be a nerve-wracking experience, further heightened by the presence of a global pandemic, Hinge is committed to improving the mental health of its dating community.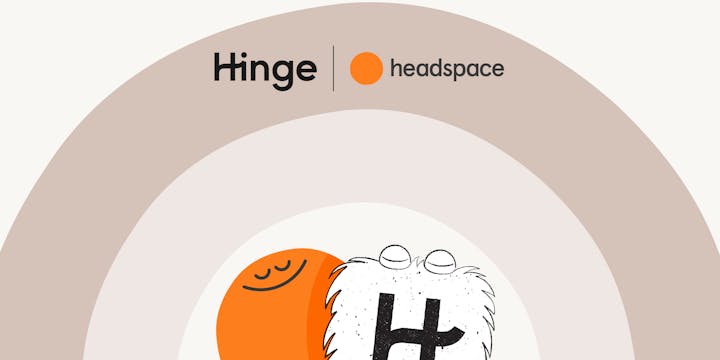 Three in four Hinge users globally have felt nervous or have anxious thoughts before a date. The partnership with Headspace aims to help users date with a clear mind and keep negative thoughts at bay.
"At Hinge, we know taking care of your mental health and wellbeing is crucial to creating a meaningful connection, and over these past few months, singles have been feeling more anxious. We want our users to be calm and relaxed when connecting with each other, so it was a no-brainer to partner with Headspace to develop the first-ever meditations for daters," explains Justin McLeod, founder and CEO of Hinge.
With people experiencing a crisis of closeness during Covid-19, dating and relationship services are innovating to improve the experience.
SEEN is compiled by LOVE's Head of Culture, Kat Towers. Want to say hello, ask questions or challenge her cultural knowledge? Get in touch - kattowers@lovecreative.com