For the first time in history the average person is now having sex less than once a week. In the US around a quarter of 18–29-year-olds haven't had sex in the past year.
At the same time, despite sex being more in our faces than ever, some taboos remain. Whether or not period pain warrants paid leave is still under debate and a lack of conversation around female sexuality suggests the orgasm gap won't be closing any time soon.
In this cultural climate, brands brave enough to call time on taboos and speak up for sex are being met with loving arms. Here's three taboo-breakers heading into virgin territory:
1. THE UNCOMMON SEX BRAND
Thanks to the likes of dating apps and porn sites, younger generations today are struggling when it comes to in-person intimacy. With this in mind, sexual wellness brand SEX BRAND is waving an emergency SOS— stepping in to Save Our Sex-lives.
Proving you can do good by doing it, they launched with their sustainably sourced SECONDSKIN condom, pledging to donate a million condoms for every million they sell.
Combining an almost hazardous orange and black colour palette with provocative copy like 'Your parents had more sex than you.' Their assets might just make audiences rise to their challenge.
SEX BRAND says sex is the first step to a more connected world, and they want to solve our connection issues one condom at a time: 'Sex is dying. We're here to save it'.
2. XULA'S PERIOD PRE-ROLLS
After Spain passed a bill to give those with particularly painful periods 'menstrual leave' from work last month, the conversation around PMS has got louder and louder. And with this, new brands looking to establish new normals are emerging.
Latinx and Black-owned brand Xula have spent the past four years researching the power of botanicals to combat cramps. Stemming from the Mexican-Spanish term of endearment 'chula', Xula's definition is all about feeling good in your own skin.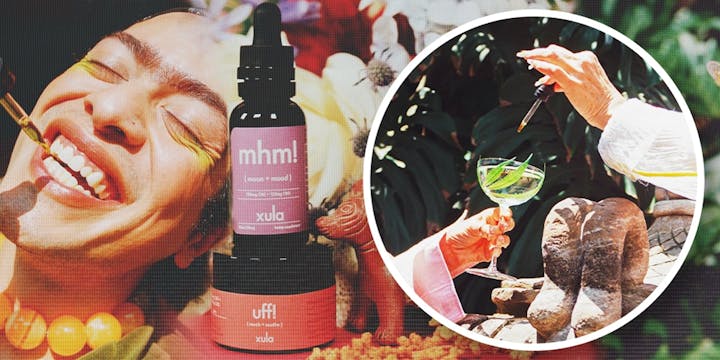 Their latest discovery comes in the form ofPeriod Daze Pre-Rolls, the world's first botanical pre-rolled spliff. The pre-roll is formed with organic hemp cannabinoids, using a smokable form to soften the discomforting symptoms of periods with a more immediate effect.
Xula looks to amplify underrepresented communities, using ancestral herbal knowledge and modern science to celebrate every body. Moving away from traditional medicines, they hope to become a standard go to, promoting natural womb care as the new normal.
3. CHRISTINA AGUILERA'S PLAYGROUND
Christina Aguilera's latest venture Playground, sees her step up as Co-founder of the personal-lubricant brand looking to make sexual wellness part of our everyday self-care routine.
The four lubricants, After Hours, Date Night, Mini Escape, and Love Sesh, boast 100% transparency for their natural ingredients, with formulations so clean that Aguilera compared them to "vitamins for your vagina" in an interview with Hypebae.
Combatting the idea that sexual wellness is something that shouldn't be talked about, where products should be hidden, Playground wants to show there's nothing shameful in personal shopping.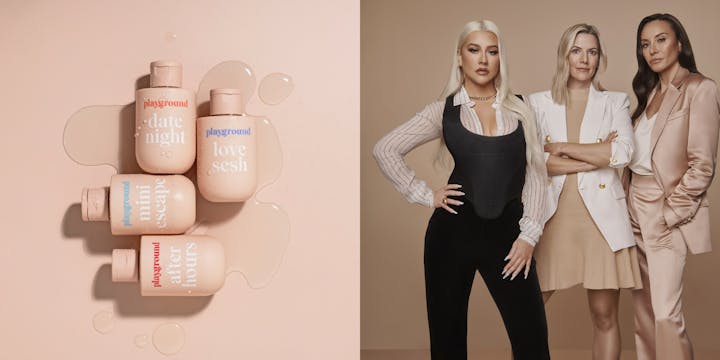 According to Aguilera "we're force fed a specific idea of what women's sexuality should be […] even the products that we're given were made by men'. And so, Playground is using an all-female team to 'Strip away stigma. Step up satisfaction. Start the conversation".
Teaming playful names with pastel packaging, they want their product to be "something you don't feel weird about putting on your nightstand". Less Genie in a Bottle, more genius in a bottle – once again Aguilera is educating audiences on how to rub the right way.
Words by Caitlin Coyle, Junior Copywriter.
SEEN is our monthly-ish 3x3 newsletter about brands, trends and creativity. Subscribe by getting in touch here: hello@lovecreative.com.