3 X CREATIVE COLLABS WE'RE LOVING RIGHT NOW
We wondered if collabs and hype culture would lose momentum and audience amid the global pandemic. In fact, the creative thinking at the heart of these partnerships is helping brands meet the challenges of the "new normal". Here are three collabs that caught our eye this month: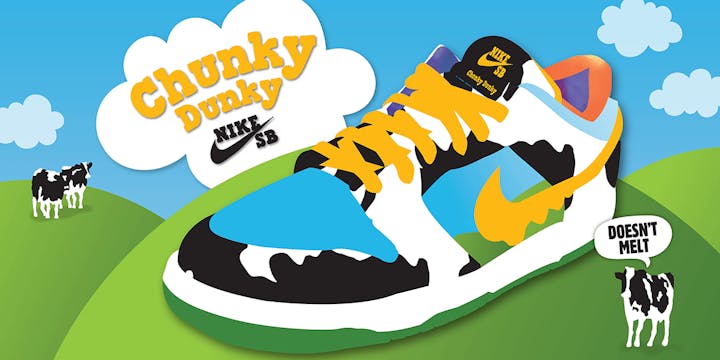 1. FENTY BEAUTY X HEYTEA
Covid-19 may have shuttered Fenty Beauty's TikTok House in the States, but the brand's promotional activity has remained full-on in China. To promote its 'Cheeks Out' cream blush collection, Rihanna's cosmetics line collaborated with hyped bubble tea chain Heytea.

Both brands decided to reward dedicated fans via a lottery on Weibo, dialling up the exclusivity of this virtual drop. The campaign hashtag has over 14 million views and 30,000 comments on Weibo to date.
With Fenty Beauty still relatively new to the market, the brand should receive a significant boost in brand recognition from the partnership. Heytea's Weibo following is six times that of Fenty in China, so aligning with a brand that's already about hype and Instagrammability is a smart step.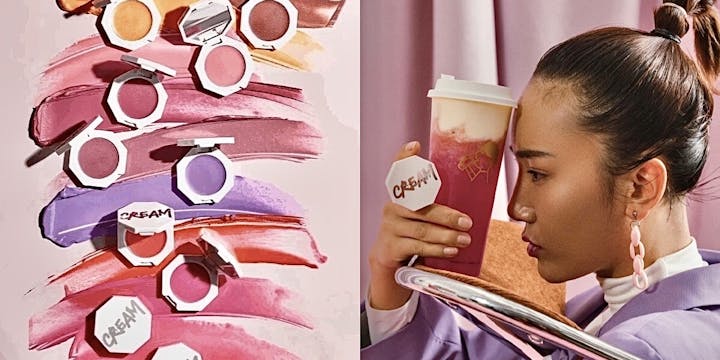 Young Chinese consumers are curious and actively seeking novelty, making collaborations a popular way for brands to create hype. Bubble tea isn't just a treat, it provides social currency and clout – the same goes for cosmetics and skincare. Whatever people eat, drink, wear or do must be seen.
Fenty is not the first beauty brand to collaborate with Heytea. Clarins, L'Oreal and Clinique, as well as Chinese-native beauty brands Pechoin and Marie Dalgar, have all buddied up with the bubble tea outlet.
2. BEN & JERRY'S CHUNKY DUNKY
Ben & Jerry's have earned their Hypebeast stripes by dropping a limited-edition sneaker collaboration with Nike.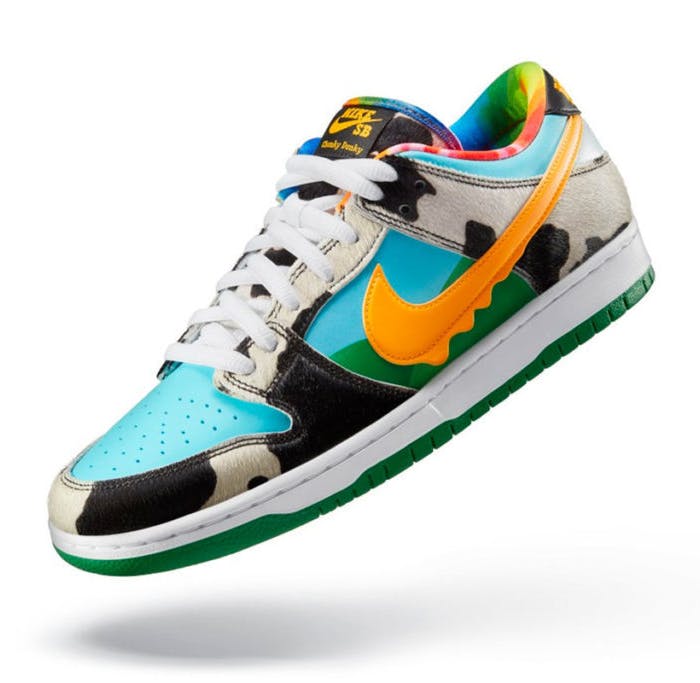 This chunky rendition of the Dunk Low takes the instantly recognisable assets of Ben & Jerry's packaging – blue skies, bovine prints and green pastures, accompanied by tie-dye inners and bold typography to the insole. A limited edition good enough for Hypebeast consumption.
Committed to their core values of 'doing good and having fun', the Vermont-based ice cream brand and Nike dropped the collab with a dialled-up, unignorable influencer pack. We'll be seeing these all over Instagram and eBay in the coming weeks.
3. BUMBLE X AIRBNB
Coronavirus is changing the way we date, with many singles pivoting to video dates and virtual events to find love. Now, Bumble and Airbnb are working together to give young couples "swoon-worthy destination experiences" they can enjoy from home.
100 quarantined daters will win free virtual events from Airbnb's online experiences feature - some of these intimate experiences include "attending" a wine class in Portugal, a how-to on making street tacos in Mexico, a night at a secret Amsterdam jazz club and a live show with drag queens in Lisbon.
With Airbnb pretty much useless in our locked down world and dating apps struggling to feel out their 'new normal', this kind of imaginative collaboration feels like the sweet spot daters have been yearning for.
SEEN is compiled by LOVE.'s Head of Culture, Kat Towers. Want to say hello, ask questions or challenge her cultural knowledge? Get in touch - kattowers@lovecreative.com