We won't quite believe it until it actually happens, but it looks like "normal" life is on the way back. Here in the UK at least, the easing of lockdown restrictions means we'll soon be able to go to shops that aren't supermarkets, visit pubs again and generally extend our social worlds beyond Zoom chats and coffees on cold park benches.
Nobody quite knows what this post-lockdown world will look like yet, which creates a conundrum for brands. Should they revert to how they did things before, or will they need new thinking to engage consumers? We've looked at three ways to make an impact when the world opens up again.
1. Renewed optimism
You may have noticed a shift in tone recently when scrolling through the brand messages in your inbox. It seems that, after months of cautious subject lines emphasising ideas like community and health, brands are beginning to communicate with greater optimism and even a sense of humour.
While some brands are likely to be tentative, unwilling to abandon the responsible register of their Covid-era comms too quickly, others will dive headlong into an imagined near-future where face coverings and social distancing are already just a memory. Suitsupply's recent orgy-like ad was a prime example – look away now if you've developed a fear of physical proximity during the pandemic.
"The campaign is simply a positive outlook on our future, where people can get back to gathering and getting close," said the brand's CEO Fokee de Jong. We expect to see more of this as the prospect of unconstrained socialising moves closer.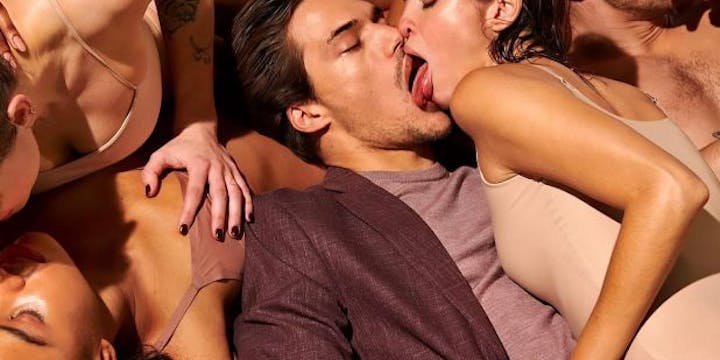 2. The return of print
Post-pandemic life may bring about a return to the physical in more ways than one. In the luxury sector, several brands are showing renewed interest in traditional direct mail and print editorial. Although digital technologies have further tightened their grip on our lives during lockdown, going analogue could be a smart post-pandemic play.
Last month, Mansur Gavriel launched its first direct marketing campaign in the form of a 32-page book featuring new editorial imagery, a celebration of past campaigns and original artwork. "Digital is so fast that we were missing the ability to talk about our brand, what we care about and what we stand for," chief executive Isabelle Fevrier explained to Vogue Business.
Brands like Chanel, Dior and jeweller Alighieri have all recently sent books or other physical items to high-spending customers. Alighieri founder Rosh Mahtani even went as far as declaring that "there is nothing digital that could possibly compare to physical".
3. A new pop-up golden era (we hope)
Now we're so accustomed to keeping our distance, the return of mass-participation events is perhaps the hardest thing to imagine. However, it seems that festivals, live music and sports events with crowds will all be back in some form this year – and of course that means opportunities for brands.
We think it's fair to say that before the pandemic, brand pop-ups at events had generally become a little tired. It was all a bit predictable. Now, savvy brands have a chance to ride a fresh wave of excitement generated by the return of big events, but they'll have to show up in even more creative ways. Consumers have become so used to virtual relationships, when they interact with a brand IRL again it needs to be great.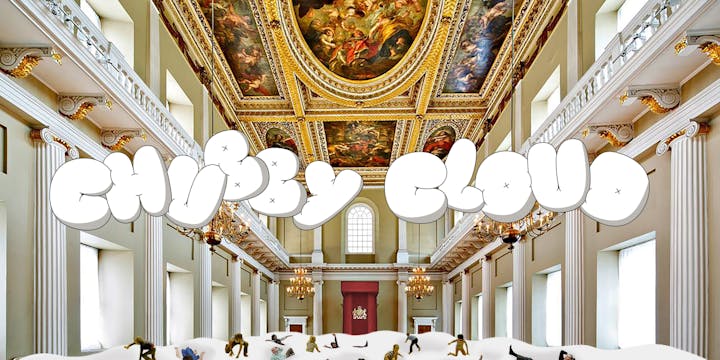 We'd love to see a new golden era for brand pop-ups, inspired by some of the most disruptive activations of recent years. We're talking worthy successors to Anya Hindmarch's Chubby Cloud installation at London Fashion Week, or the Donald Glover x adidas AirDrop sneaker stunt at Coachella. Let's not revert to the era of branded buses and summer activations with deck chairs and parasols, please. We made it through a global pandemic. We deserve more.
SEEN is compiled by LOVE's Senior Copywriter, Matt Duxbury. Want to say hello, ask questions or challenge his cultural knowledge? Get in touch - mattduxbury@lovecreative.com