3X Trends transforming the watch industry
The watch industry was the last bastion of traditional luxury. A sleepy behemoth beholden to celebrity ambassadors and conventional release cycles. An inaccessible, elitist culture dominated by a cabal of Swiss mega-brands. Then 2022 happened.
This year, the tectonic plates underpinning this 500-year-old industry are moving like never before, causing eruptions of newness from Geneva to California. A major vibe shift is underway, bringing innovation and irreverence where once there was only tradition, prestige, huge price tags and long waiting lists. Here are three trends taking watches into new and exciting places.
1. WATCH INDUSTRY MEETS HYPE CULTURE
In March, sister brands Omega and Swatch released a collaborative effort known as the MoonSwatch, and the rest is history. This rare model (a £207 version of Omega's famous Speedmaster Professional) sent watch geeks into meltdown, with hopeful consumers camping outside stores for days in advance.
On drop day, police closed Swatch in Carnaby Street after just 30 minutes due to crowd safety concerns. MoonSwatch models were soon being sold online at more than four times the retail price. The normally sedate watch industry had never seen anything like it before.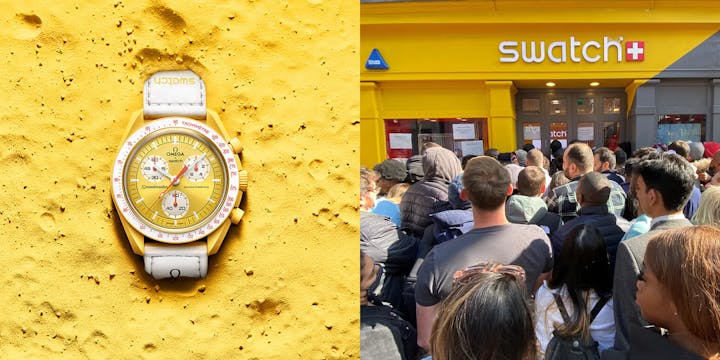 MoonSwatch already looks like an era-defining moment of disruption for the sector, which was slow to embrace the hype tactics now commonplace in streetwear.
Post-MoonSwatch, GQ noted that watches are "starting to feel a lot more like hyped sneakers", with recent collabs like Bait x Unimatic and Adsum x Timex also presenting affordable (yet very difficult to actually get your hands on) wristwatches with an undeniable cool factor. We expect to see more heritage watch brands bringing out buzzy collabs and accessibly priced launches to recruit a new, younger audience.
The culture of watch buying is changing, but for the better? Some insiders are ambiguous about hype's late arrival. George Bamford, founder of British watchmaker Bamford Watch Department, told the New York Times last month: "It's like we were in a little wonderful boat and now this juggernaut of a pirate ship's come along."
2. FEMALE CONSUMERS DRIVE LUXURY WATCH COMEBACK
If the "affordable" end of the watch market is changing rapidly, the world of luxury timepieces is evolving too. Industry experts have noted an increase in female consumers with a taste for prestige names like Rolex, Patek Philippe and Audemars Piguet – the kind of watch you'll need to spend at least four figures on, more likely five. Celebrity tastemakers are helping to drive this trend, with eye-catching wristwear from glitzy brands like Chopard now a red-carpet staple for stars such as Elle Fanning and Rihanna.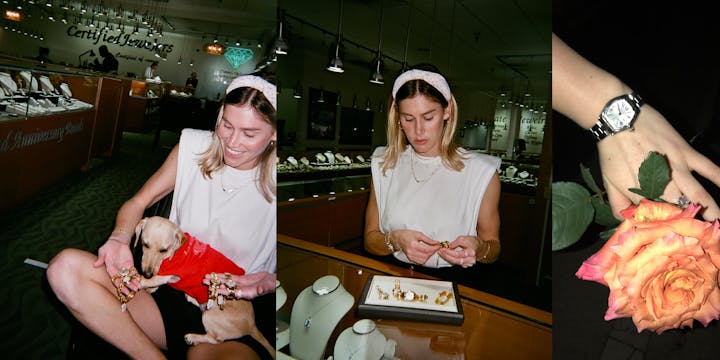 According to the Sunday Times, the economic anxiety of the current era is fuelling greater interest in high-end timepieces among women. "In an increasingly uncertain global landscape, investing in watches feels like a pretty safe bet," said Beth Hannaway, head of fine watches and jewellery at Harrods.
And with more females buying watches, the media landscape is changing to engage this growing audience. Dimepiece, a website and Instagram account serving an irreverent alternative to the "predominant boys' club energy" of the watch world, could be the first of many.
3. GOOGLE ENTERS SMARTWATCH BATTLE
In 2019, it was revealed that Apple shipped more watches in a year than all the Swiss brands combined. The brand's dominance of the smartwatch category has been total. However, things could be about to get interesting.
Google's Pixel Watch, the first flagship smartwatch from the tech giant, is finally due to arrive on October 6th. Equipped with fitness tracking from FitBit and running on Google's smartwatch operating system Wear OS, the Pixel Watch should come in at a slightly lower price point than the Apple Watch 8 (but higher than the Samsung Galaxy Watch 5).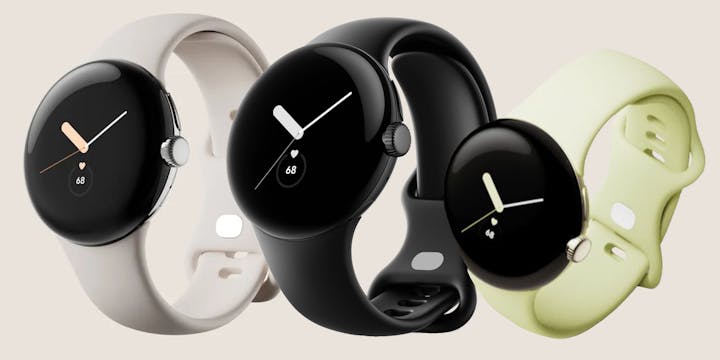 Can this model seriously challenge Apple's supremacy? Google has a big task on its hands, but the arrival of a product that has been hyped for years will undoubtedly shake up the market. Leaked images of the Pixel Watch, which boasts a unique circular dome-style face, have been well received.
Hype watch, luxe watch or smartwatch – today's watch buyers have an exciting range of choices in front of them. Any fears that the smartphone would kill the industry now seem misguided. If there's nothing on your wrist, you're missing out.
Words by Matt Duxbury, Senior Copywriter.
SEEN is our monthly-ish 3x3 newsletter about brands, trends and creativity. Subscribe by getting in touch here: hello@lovecreative.com.