3 x Ways HYPEGOLF is rewiring tradition
If you haven't stepped foot on a golf course in the past few decades (or ever), you haven't missed too much culture-wise. But thanks to a new crop of athletes (including an Off-White wearing pro), young casual golfers and independent brands embracing the game, this previously staid territory is experiencing new energy.
HYPEBEAST, global curators of cool, conceived HYPEGOLF to celebrate the growing influence of streetwear, fashion and youth culture on a sport typically associated with stuffy clubhouses and complicated rules. Here are three ways HYPEGOLF is rewriting the playbook and inviting brands to join in, on and off the fairway.
1. New status codes in play
The shift to new codes of status has been well-documented over the last decade, with brands switching up their approach to get on the radar of new luxury consumers.
One area that's been slow to adapt is traditional sports sponsorships and the activations around them. This kind of brand activity has become largely predictable, antiquated and irrelevant, with brands often mistaking 'awareness' for 'interesting'.
From playing into consumer passion points to culture-first limited editions, brands can benefit hugely from sports sponsorship – if they get it right. This is where HYPEGOLF is stepping in, breathing new life into a traditional space and providing brands with a platform to flex their new codes of status.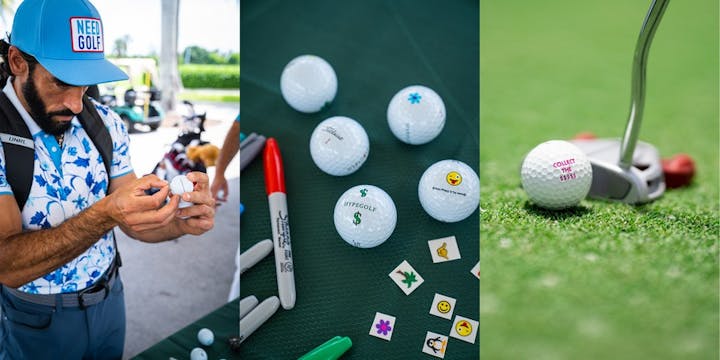 What started as an Instagram account to celebrate the intersection of golf and hype-culture has turned into a fully-fledged tournament in partnership with Cobra Puma Golf. The event aims to bring influencers, tastemakers, activations and exclusive product drops to the golf course, shifting perceptions away from golf stereotypes and tapping into the lifestyles of a burgeoning new fan base.
Together, all these things add up to something that feels really exciting and a new space for brands to play in – both emerging names and traditional brands that could do with shaking off the cobwebs.
2. Activations remixed
The inaugural HYPEGOLF tournament, held in Miami last month, highlighted all the best aspects of HYPEBEAST culture – style, music, entertainment, culture – while demonstrating the freshest waves of excitement, product, innovation and energy in the world of golf today.
COBRA PUMA GOLF went all-out in showcasing the sport's latest trends. All guests were gifted a free pair of Puma golf sneakers and given the opportunity to decorate them with professional sneaker customiser Jake Danklefs, who spray painted one-of-a-kind designs for each guest.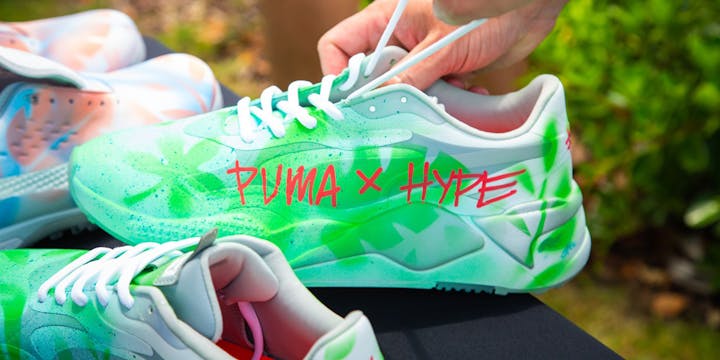 Golf heritage was remixed all over the course with activations such as Puma's "sound-on-hole", which heightened the party atmosphere with bangers from Kanye West, Drake and Travis Scott as attendees reached the 16th hole.
Alcohol brands like Johnnie Walker are synonymous with traditional golf courses like Gleneagles. We'd love to see how they'd activate in these new spaces, where Michelob Ultra (hard seltzer) are already on board, keeping tournament attendees refreshed and offering a twist on the tradition of having beers around the course.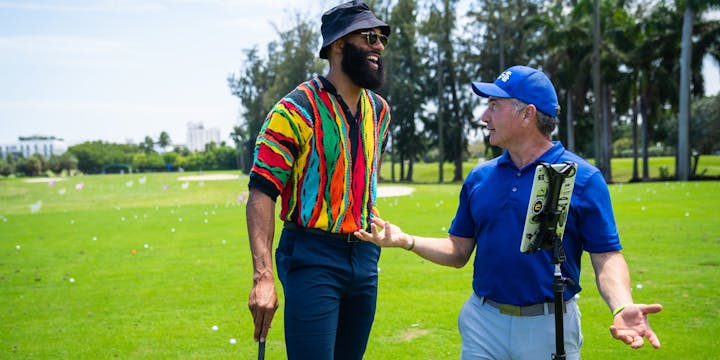 Cobra Puma Golf also provided an educational experience on the HYPEGOLF Training Grounds, a dedicated area for those looking to improve their game or learn the basics with PGA pros. This section was a serious hit with attendees and should be a hotspot for brands looking to get involved next year.
Showing up at sporting events is nothing new. It's always been a great way to bring people and brands closer together. If you're a brand considering new spaces to activate, HYPEGOLF has plenty – 18 holes to be precise.
3. Brands of the future step out
Collaborations are a great way for traditional brands to change perceptions, build credibility and spark conversations with new audiences in new spaces. If you're a contemporary brand looking for ways to play into culture and generate buzz beyond your own category, consider some of the most-hyped brands on show at HYPEGOLF.
Malbon Golf are already making a huge statement with their bold take on golf apparel. Product releases are "drops", polo shirts have been switched out for logo hoodies and lookbooks are shot using cultural tastemakers such as Brock Korsan.
The Los Angeles-based brand has already caught the attention of Budweiser, who dropped a limited collection with them in December last year.
We know consumers are seeking covetable, collectable products that are highly shareable on their social feeds – items that display their niche interests and lifestyles. They're looking for surprising collaborations, not just luxury brand to luxury brand, which makes HYPEGOLF ripe for the picking.
SEEN is compiled by LOVE's Head of Culture, Kat Towers. Want to say hello, ask questions or challenge her cultural knowledge? Get in touch - kattowers@lovecreative.com