3 x Ways luxury brands are connecting with young China
The growing influence of millennial and Gen Z consumers is causing fundamental shifts across the luxury market in China. Some of these shifts reflect the ever-changing technological landscape, such as the digital transformation undertaken by many big brands to reach younger consumers. Others stem from the specific behaviour of these generations, whose attitudes and taste differ significantly from their predecessors.
We explore three trends shaped by young luxury consumers in China today.
1. YOLO economy
Chinese millennials (known as the 'burnout generation') have started to rebel against gruelling high-performance schedules by making changes in both their personal and professional lives.
Pandemic-driven isolation has tested their mental wellbeing and raised concern over intense lifestyles, with many choosing to escape the urban rat race by quitting secure jobs to pursue their own projects or, in the extreme, moving to "intentional communities" in remote rural areas.
This rejection of lifestyles defined by status and achievement has fuelled what is known as the 'YOLO phenomenon'. While housebound millennials in the US are splurging on luxury loungewear for self-care (Business Insider called it 'the golden age of pyjamas'), young Chinese consumers are rejecting the relentless pursuit of 'being the best' and turning their energy towards 'being the happiest'.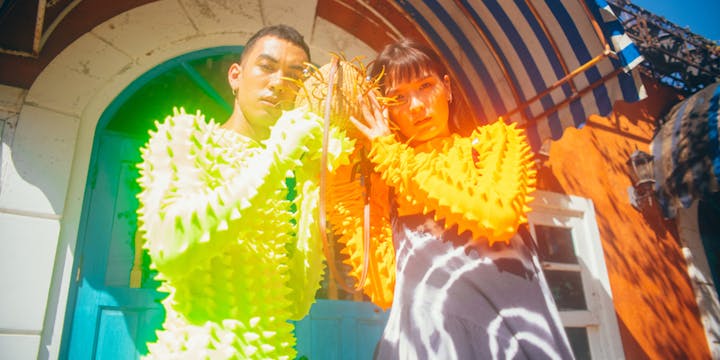 So the YOLO economy is here, and luxury brands are embracing these new attitudes. How? There's no definitive playbook, of course, but it could mean creating products to provide pleasure and escapism, or a general loosening of brand guidelines to reflect consumers' desire to live more 'in the moment'. It could also mean finding a new breed of brand ambassadors and icons – people who embody this demographic's more adventurous spirit.
Loewe's sibling brand, Paula's Ibiza, is a great example. The brand is winning over China's young luxurians with bright, bold campaigns, in-tune brand ambassadors and culture-first activations.
2. Meng culture
Translated as "cute" (and similar to Japan's 'kawaii' phenomenon), 'meng' is a Chinese pop expression and aesthetic currently in favour with young luxurians.
Much more than a fleeting trend or a new slang word, meng* is a movement that has wide-reaching cultural significance and far broader implications than simply signalling young China's craving for cuteness.
Meng signifies young consumers' emotional needs. To millennials and Gen Zers in China, meng culture evokes a restorative feeling through fantasy. Today, more and more young luxury consumers are projecting the same need for emotional restoration through luxury shopping.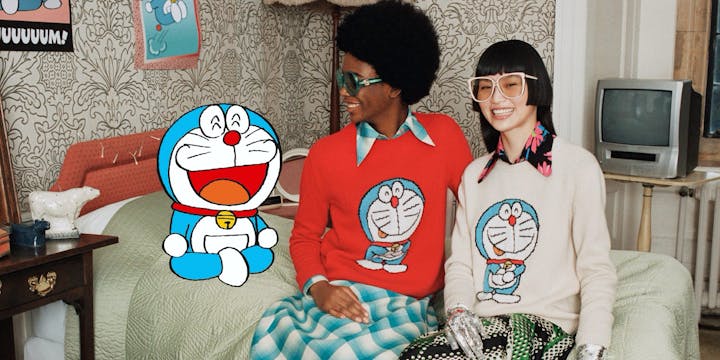 In-tune luxury brands are already riding the meng wave, with a raft of nostalgic collaborations and limited editions hitting the market in recent months, from Loewe x My Neighbour Totoro to Gucci x Doraemon.
As meng culture extends its influence beyond China in this interconnected world, brands that swap out old glamour for meng will have an edge in the young luxurian market.
*Not to be confused with "peng". OK, grandma?
3. Deeper connections
Tuned-in luxury brands are also winning with young Chinese consumers by fostering environments that provide closeness, nurturing a deeper relationship between consumer and brand.
The shift in what defines luxury has been well-documented over the last decade, with greater emphasis placed on access and experience rather than simply owning things. The rise of experiential luxury pushed a brand like Louis Vuitton to branch out into hospitality via the acquisition of Belmond. Meanwhile, Tiffany & Co. took a page from Ralph Lauren by inaugurating the Blue Box Café, and Gucci opened another Osteria in Tokyo.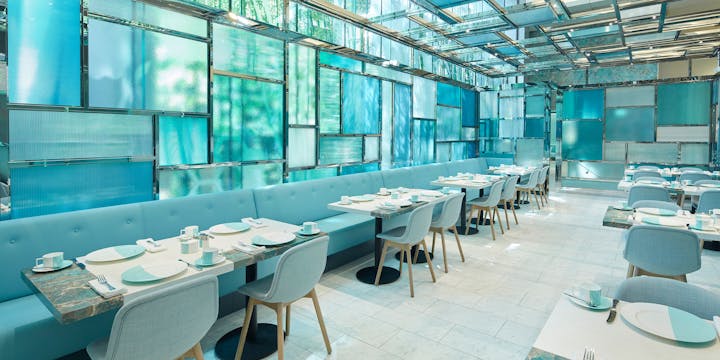 Aside from brand-related hotels and cafes, pop-ups remain a great way for luxury brands to make consumers feel special. With a physical space, you can immerse loyal consumers in your world and show them the love is reciprocated.
One brand hitting the mark in recent weeks is Chanel, whose Factory pop-up in Chengdu was hugely successful in immersing young luxurians in the brand's environment and offering those all-important opportunities for limited editions, collaboration and customisation.
Tmall data shows that, between January and October 2020, the consumption of co-branded and limited-edition luxury items by Gen Z consumers increased by 300 to 400%, making this a winning activation.
SEEN is compiled by LOVE's Head of Culture, Kat Towers. Want to say hello, ask questions or challenge her cultural knowledge? Get in touch - kattowers@lovecreative.com