3x Ways to be heard in the audio revival
We've all been spending A LOT more time in front of our screens lately. With chronic Zoom fatigue setting in, people are increasingly looking for non-screen-based ways to connect.
The recent surge towards audio social apps and aural online spaces seems to be a way for people to replace those much-missed in-person interactions and make deeper connections. It's definitely a rich space for brands to play in – here's how to get in on the chat.
1. Hotline Bling
The growing fondness for audio-based media is largely due to its inherent intimacy. Online dating brands have been taking full advantage, innovating in audio to overcome some of their distance-based barriers.
Hearing a prospective partner's voice can heighten the chance of a romantic connection. Dating app String relies on this approach, offering users the chance to send voice notes as a way to get to know their match(es).
"Having used dating apps in the past, it became apparent that it's difficult to get your true personality across through text messages…especially when talking to someone new," says String founder Karan Janjuha. "Using your voice leads to more fun, interesting and organic conversations."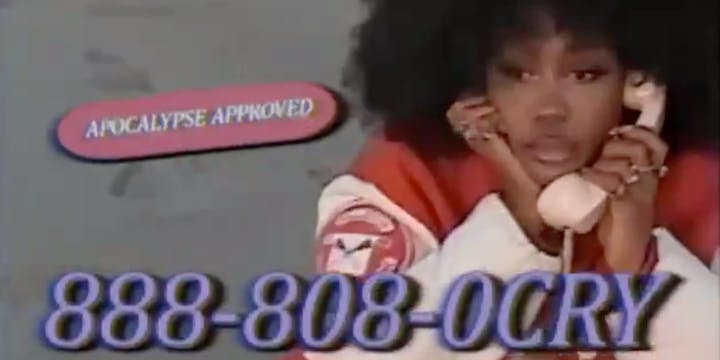 Meanwhile, musician SZA recently launched her own hotline to help build relationships with her fans. When US residents call 888-808-0CRY they gain access to custom meditations and external wellbeing resources. SZA herself also answers some calls, dispensing relationship advice and spiritual recommendations on a one-to-one basis. Opting for a phone line instead of a video stream highlights how aural-only channels can facilitate a deeper relationship.
2. The audio entertainment revival
Expanding their non-musical audio offering, Spotify has tapped into the rising vocal resurgence with the trial of an audiobook service.
Listeners can stream classic titles like Frankenstein and Great Expectations, read by prominent figures such as YouTuber David Dobrik and actress Hilary Swank. Spotify has also commissioned a series called Sitting with the Classics on Spotify, a podcast in which Harvard professor Glenda Carpio discusses the novels' narratives and themes in depth.
With Spotify boasting 345 million (and counting) monthly listeners, this could be another big opportunity for brands to sponsor series and co-create content on the platform.
3. Tackling social issues through social media
According to the Pew Research Centre, almost half (41%) of all US adults have reported experiencing some form of online harassment. Social platforms are evolving to create spaces where users are better protected, and audio-based solutions are a big part of this change.
Twitter's new Spaces feature aims to address some of the problems that come with social media anonymity through its range of audio tweets, messages, and chatroom functions. The platform hopes to reduce social media bullying and reform how consumers engage online by putting a voice to the @ handle.
Meanwhile, rising social network Clubhouse is bringing users together to discuss big topics on its audio-only forum. We've seen the platform blow up due to early adoption by celebrities and tastemakers, but it's the micro-communities that are helping the service thrive.
For its Black creators, the Clubhouse chatrooms have become places to collaborate and discuss topics on culture, society and race in a mature and democratised way. Where Instagram's superficialness falls short, Clubhouse provides a platform for more open and honest dialogue – beyond the black square. Brands that are serious about driving culture forward are already making their presence known on the app.
SEEN is compiled by LOVE's Head of Culture, Kat Towers. Want to say hello, ask questions or challenge her cultural knowledge? Get in touch - kattowers@lovecreative.com