3 x Ways to tap into nostalgia marketing
Nostalgia: it's an emotional and human response that, when leveraged well, can elicit trust and positivity towards your brand.
While marketing nostalgia is nothing new, it's becoming increasingly popular. Across China in particular, a 'throwback economy' has emerged amongst Gen-Z and Millennials – with luxury fashion houses embracing Y2K trends in order to capitalise on the "thrifting" boom.
But for brands, the gain can be more than just monetary. Tapping into the memories of past generations can increase exposure and open brands up to consumers with whom they may never normally cross paths. If you're looking to reach new heights by throwing it back, here are three ways to do it:
1. Driving conversation is key
Last year, young adults were hit by an unprecedented wave of loneliness thanks to the pandemic, with studies showing that feelings of isolation among 18 to 25-year-olds had risen to 61%. It's no surprise, then, that Gen-Zers and Millennials began buying into nostalgic products in a bid to simply *feel something*.
These days, not only do one-off collabs and limited editions—like the recent campy Moschino x Tony The Tiger CNY collection—fly off the shelves, they also send social media into a throwback-driven frenzy. Consumers flock to their feeds to bond with like-minded individuals and reminisce about how things used to be.
For brands like Moschino, tapping into iconic moments of nostalgia is a fun way to bring people together and create buzz. Done right, these campaigns can really resonate with affluent consumers looking to connect over the good old days.
2. Believe the hype
Nostalgic drops x hype culture. It's a good way to create a niche audience for your product – made from the merging of lifelong brand followers and hypebeasts alike.
Tiffany's recent drop — a much-coveted collab with basketball giant Wilson— did exactly that. The ball, an on-brand Tiffany Blue number designed by Daniel Arsham, targeted both high-end jewellery collectors and basketball fanatics, while also centring around the upcoming NBA All-Star Weekend.
It's a move that plays into the memories of both audiences. Wilson (a name not only associated with childhood sporting moments, but also that fateful moment in classic movie Castaway) holds cherished memories for a large portion of the population, and so too does spearhead of the milestone moment, Tiffany.
Both brands are big cultural players, so throw in the hype around the NBA All-Star Weekend, and you've successfully cooked up a recipe for success.
3. Make exclusive accessible
According to Barthelemy Brosseau, founder of Scottish distiller and new-kid-on-the-block Adross Distillery, nostalgia is also increasingly playing a part in boosting the desirability of many whiskies. He told The Drinks Business: "Nostalgia is everywhere around us, and from Stranger Things to the idea or dream of a distillery lost in the depths of the Northern Highlands, nostalgic images are powerful.
"[They] connect the past and the present, connecting threads of meaning and purpose in disjointed events, or instilling a sense of care and responsibility for the memory of what was and the fantasy of what may have been."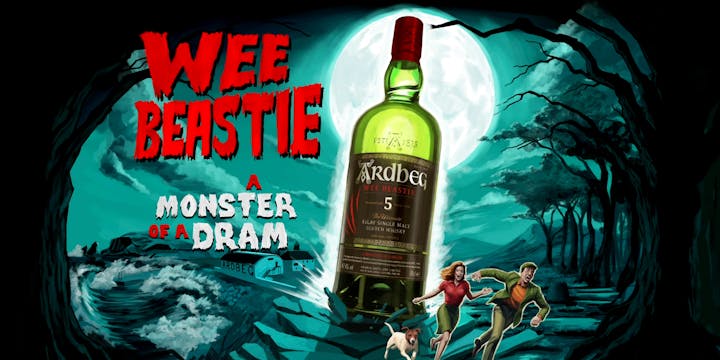 In the past few years, we've seen whiskey brands leaning into nostalgia more and more, whether that's via flavour profiles – see Glenmorangie's "A Tale of Cake" – or more conceptually like Ardbeg's B-movie themed Wee Beastie.
By doing so, these brands are opening themselves up to a new audience, one that's ready to spend money to connect with the past, and finally take back a little control over this crazy and ever-changing world.
SEEN is compiled by LOVE's Copywriter, Emma Cocker. Want to say hello, ask questions or challenge her cultural knowledge? Get in touch - emmacocker@lovecreative.com