3 x Wine trends shaking up tradition
Wine is supposed to get better with age, right? But in recent years the industry has seemed in danger of stagnating. While craft brewers transformed the beer sector, wine remained a largely innovation-free zone patrolled by snooty critics and wealthy collectors. Mysterious terminology and arcane rating systems deterred would-be wine lovers. Many of us were left to grab a bottle of old faithful at the garage (Black Tower, Blossom Hill and the rest of the gang – we appreciate you) and dream of one day using words like 'terroir' in conversation.
Now, however, things are changing in wine. New wine bars are springing up on gentrified street corners. Publications like Noble Rot are bringing a fresh, alternative sensibility to wine writing. The natural wine movement is gathering pace (although not everyone's a fan). And in a sure-fire sign that wine is hot right now, celebrities are rushing to get involved. Pour yourself a glass of whatever suits your budget/palate/personal brand and read on for our three big wine trends…
1. NFTs with an ABV
NFT hype is flooding almost every industry right now, and wine is no exception. Despite the sector's reputation for tradition, many winemakers are welcoming NFTs with open arms. Some believe blockchain and cryptocurrency will make the notoriously exclusive world of wine investment accessible to a much larger community.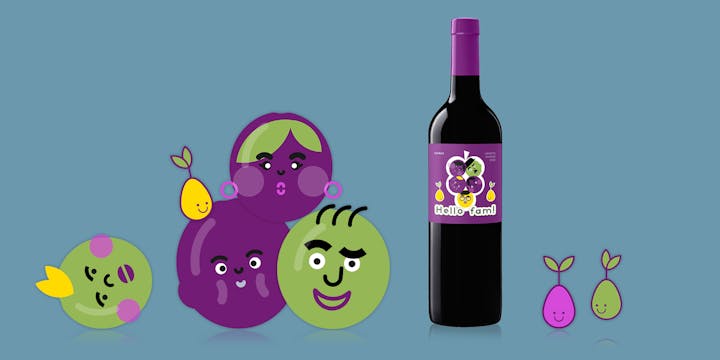 Hello Fam, the world's first all-NFT wine brand, launched in early September with a Syrah blend from Israel's Jezreel Valley winery. This inaugural release will not be sold or distributed outside the initial NFT launch. One Hello Fam Grape Fam NFT (a unique, collectable grape illustration) is equal to a six-bottle case of Hello Fam Genesis Vintage 2021, which is kept in an insured, temperature-controlled facility. If you want to do something old-fashioned like actually drink the wine, you can redeem (or "burn" in blockchain speak) the NFT to receive the physical product. The number of tradeable Grape Fam NFTs will decrease accordingly.
Jacob Ner-David, founding partner at Hello Fam, told Forbes that NFTs are the future of wine collecting. He explained: "Even without unique artwork, NFTs allow for trading in wine to take place on established platforms and democratise wine investing, moving it away from the intimidating existing wine trading sites, many of whom are only open to "professionals"."
2. Celebrity wines
Celebrity-owned wines are nothing new, but the market has gone into overdrive recently. Every week seems to bring another famous person's wine brand to the table, and some are even getting good reviews from wine experts.
Cara, Poppy and Chloe Delevingne launched their foray into wine last month with new Prosecco brand Della Vite. Cameron Diaz made headlines in 2020 by unveiling her "clean" wine brand Avaline (reportedly organic, vegan-friendly, non-GMO and gluten-free with no added sugars, colours or artificial concentrates). And Maison No. 9, the rosé of rapper and face tattoo enthusiast Post Malone, famously crashed wine retailer Vivino's website when it launched last year.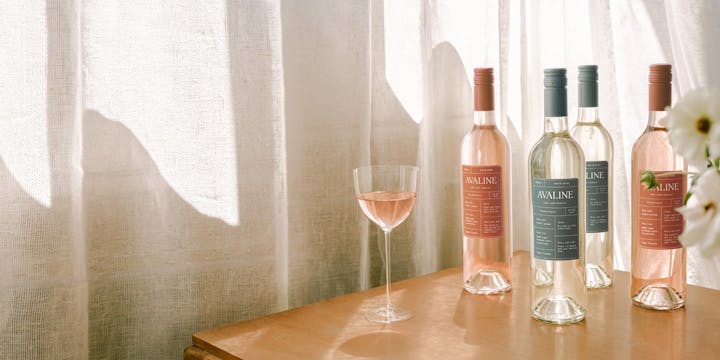 Wine and spirits delivery site Drizly.com has revealed that many of its best-selling bottles are now brands with a celebrity association, commenting that "buyers are eager to try brands and new products endorsed by familiar faces". But the best of these wines are much more than a famous name and savvy branding. Maison No. 9 earned strong reviews across the board (the Independent called it "fresh and appealing") to justify the hype. Celebrity wine brand owners are putting in the work to create products that deliver on both Instagram flexing and dinner party tasting. Consumers are responding.
(If you're looking to wow your guests with a banging celebrity bottle, Bon Appetit asked sommelier André Mack to select the best of this rapidly growing category. His top three: basketball legend Dwyane Wade's Californian white, Raekwon the Chef's Lambrusco and Sun Goddess, the pinot grigio owned by Mary J Blige.)
3. Packaging innovation
You could argue that the last significant innovation in wine packaging took place more than 400 years ago, when the glass bottle and cork stopper was introduced. While traditionalists may still baulk at the idea of bag-in-box wines or recycled plastic bottles, alternative formats are finally gaining mainstream traction as consumers prioritise sustainability and convenience.
Brands like Hey Tomorrow are working hard to change perceptions around the bag-in-box format. The Australian brand's premium aesthetic invites consumers to display the box proudly on the kitchen worktop, rather than hidden away in a cupboard. Their two-litre "cask wines" have a carbon footprint eight times lower than glass and stay in good condition for at least a month after the first pour. Co-creators Shane Barrett and Kelly O'Loghlen have said that boxed wine is "better for everyone except glass manufacturers", and it's hard to argue.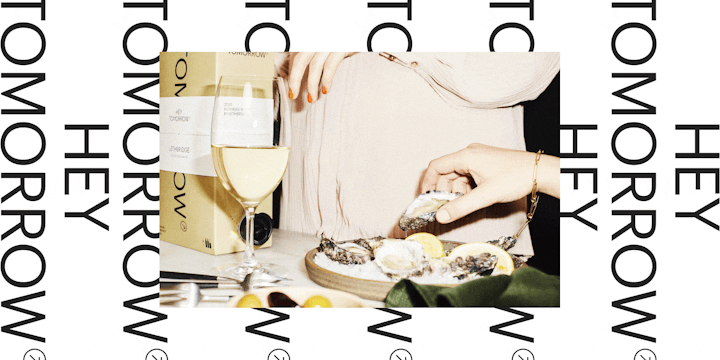 The UK's Laylo is another brand representing the new wave of boxed wines. Co-founder Laura Riches believes the format is "a smarter way to drink". She told Drinks Retailing News that the popularity of home dining experiences during lockdown helped to drive interest in the format. Riches explained: "Consumers now expect to be able to enjoy their favourite treats midweek. This includes a glass of wine without having to open a bottle."
SEEN is compiled by LOVE's Senior Copywriter, Matt Duxbury. Want to say hello, ask questions or challenge his cultural knowledge? Get in touch - mattduxbury@lovecreative.com