3x Earth Day campaigns that mean something
Do we need a new Earth Day? Many experts feel the annual event has become a convenient PR exercise instead of a real driver of change. This year, one climate reporter described the majority of Earth Day pitches she receives from brands as "hot, useless garbage".
But given the precarious situation we Earth-dwellers now find ourselves in, environmental awareness and action is needed more than ever. And among the many questionable Earth Day announcements, worthwhile brand activity can still be found. Here are three campaigns worth noting from this year's crop.
1. Plant-based beats
Subway teamed up with vegan grime artists to release an original song made with sounds emitted by plants. Yes, you did read that right. And the track – 'Vegang' – is legitimately a (meat-free) banger.
This campaign might seem like a wild idea, but the more you think about it, the more it makes sense. Subway is clearly targeting a young audience by intersecting with grime culture, and they've done it the right way by recruiting a true scene veteran like P Money (Jamal Edwards of SBTV fame shot the accompanying film).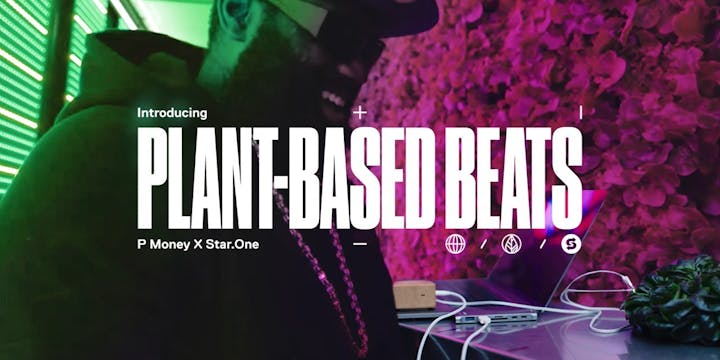 The most eye-catching thing about this project is the use of so-called PlantWave technology to convert electric variations on plant leaves into beats. But we think Subway's decision to create an original song could soon be emulated by a range of brands. This tactic is likely to become more widespread in the era of music streaming and TikTok fame.
Anyway, we came away from this one with greater awareness of Subway's plant-based options and their environmental benefits, plus a new playlist addition. In the words of P Money: being vegan is doing bits for the planet.
2. Klarna's carbon footprint tracker
Klarna used Earth Day to bring carbon footprint insights to its shopping app for the first time. The payment service provider, known for seducing Gen Z shoppers with 'buy now, pay later' options, has partnered with Swedish start-up Doconomy to give users more information about the impact of their purchases.
"With fat, sugar and salt levels labelled on food we buy, why shouldn't our CO2 emissions be just as visible? This type of information shouldn't be a premium or luxury that consumers pay for, but rather an essential part of every shopping journey," explained Klarna CEO Sebastian Siemiatkowski.
Doconomy's data allows Klarna users to see an average kgCO2 value for each purchase they make, as well as calculating total emissions by month and putting these numbers in context with comparisons to other activities like car journeys.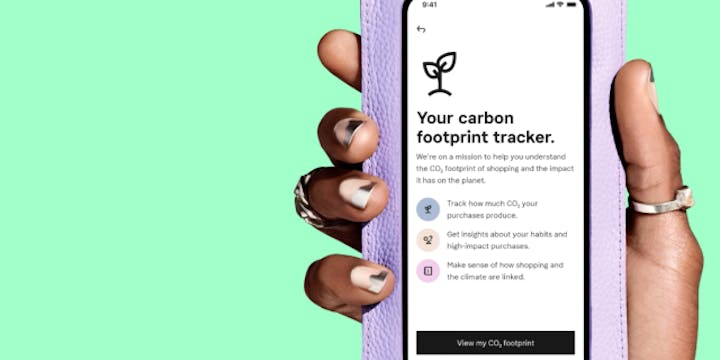 This launch could raise some eyebrows given the ongoing environmental impact of fast fashion and Klarna's close ties to that mode of consumption. But with such a huge reach – 90 million customers and an estimated 18m monthly active app users – the decision to make this information accessible feels like a big step in the right direction.
3. LVMH debuts deadstock platform
OK, this one's not strictly an Earth Day thing – it was unveiled a few days later. But the launch of Nona Source, an online resale platform for deadstock, represents a bold environmental statement from LVMH.
Created by three experts within the luxury group, the service is designed to give young creatives access to high-quality deadstock fabric (described by LVMH as "sleeping beauties" that would otherwise lie unused in warehouses) at a competitive price. Everything from lace to leathers will be represented, with only exclusive patterns and clearly branded fabric not available.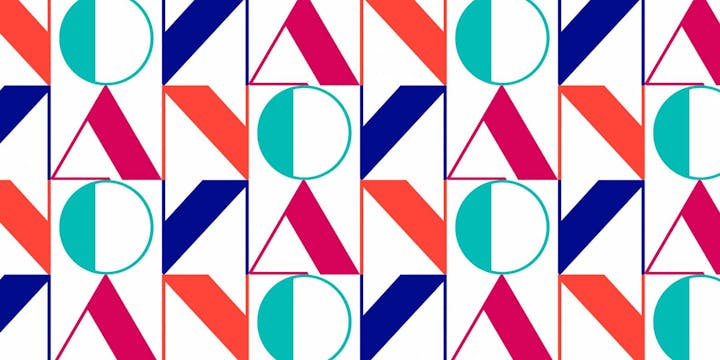 As Vogue Business noted, deadstock in the fashion industry traditionally comes with a stigma attached. Brands have feared that even publicly acknowledging its existence could imply poor management and devalue their status. Now, this collective mindset is shifting and LVMH (owner of 75 luxury labels) clearly wants to lead the way.
The platform fits with the group's wider environmental roadmap, Life 360, which includes a focus on "creative circularity" and promotes the vision of a luxe nouveau with the planet at its heart.
SEEN is compiled by LOVE's Senior Copywriter, Matt Duxbury. Want to say hello, ask questions or challenge his cultural knowledge? Get in touch - mattduxbury@lovecreative.com