3 x Brands bidding to master the metaverse
Ah, the metaverse. What is it exactly? How should brands get involved? And is Mark Zuckerberg about to turn up and spoil all the fun?
This space offers an intriguing new frontier for brands as the worlds of gaming, social media and virtual/augmented reality converge to define the next iteration of the internet. Although precise definitions of the metaverse can differ, its generally thought to describe a more permanent, immersive virtual world that overlaps with our physical lives.
So, in theory, users are able to move freely between different virtual environments and maintain a consistent identity – including the things they buy – as they go. You might show up for a Zoom call wearing the fleece you bought in Animal Crossing, for example. Toto, we're not in Kansas anymore.
While many of us are still standing around saying "ooh it's all a bit sci-fi isn't it!", future-savvy brands are already building the metaverse into their plans. Strap on your Oculus headset and let's dive in…
1. Balenciaga collabs with Fortnite... and Meta?
Balenciaga further bolstered its reputation as one of the most forward-thinking fashion houses by teaming up with Fortnite, the online game and cultural phenomenon (launched in 2017, the platform has already amassed 350 million players globally).
The multi-dimensional nature of this partnership, combining both digital and physical elements, could well set the tone for how luxury and apparel brands engage with the metaverse. Balenciaga released a range of in-game clothes and accessories, informed by previous collections, which Fortnite players could buy to customise their characters. This drop was accompanied by a limited run of physical pieces featuring the Fortnite logo across Balenciaga staples.
"In embracing cutting-edge technologies, Balenciaga has been empowered to court a new digital-native audience, unconstrained by the limits of either world," the developers behind Fortnite explained.
Even more intriguing (or alarming?) is the prospect of a collab between Balenciaga and Meta, the rebranded Facebook company. Mark Zuckerberg has clear designs on leading the move into the metaverse, and Meta has been reaching out on Twitter to other companies that seem to fit its vision. The potential partnership was spotted by Highsnobiety, who commented: "Given Balenciaga's video game obsession and general interest in all things virtual reality, an intersection with Meta hardly seems far-fetched."
2. Glenfiddich releases rare whisky via NFT
In another drop that attempts to bridge the digital and physical worlds, Glenfiddich has launched a series of NFTs that correspond to a real single malt whisky.
Available through the wine and spirits NFT marketplace BlockBar, the tokens function as a digital receipt that verifies ownership of the physical product – a bottle of 1973 Glenfiddich finished in an Armagnac cask. Buyers can choose to resell or transfer the NFT through BlockBar at any time, or redeem it for the physical bottle.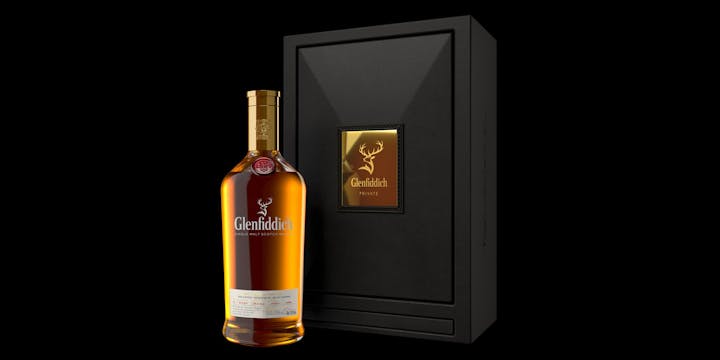 "Glenfiddich continues to push boundaries in whisky innovation and this mindset transcends to those we partner with," said Doug Bagley, chief commercial officer at William Grant & Sons, who noted that Glenfiddich is the first luxury sprits brand to launch on BlockBar. He added that this platform "creates an elite club of distinguished collectors with whom we're excited to build long-term relationships".
With several wine and spirits brands launching NFTs in recent months, this model could represent the future of investing and trading in high-end booze. One obvious practical benefit is a guarantee of authenticity. Because they exist on the blockchain, the NFTs cannot theoretically be cloned or hacked. Back in 2016, the production of fake wine and spirits was estimated to be costing EU businesses €1.3bn a year.
3. Selfridges, Charli Cohen and Pokemon create AR shopping world
To celebrate the 25th anniversary of Pokemon, fashion brand Charli Cohen teamed up with Selfridges to launch an immersive digital shopping experience called Electric/City.
Described as "a virtual city inspired by the fashion capitals of the world", the space consists of three zones where visitors can shop for both digital and physical garments. Accessible via a phone or web browser, the experience also included an in-store pop-up that gave shoppers a chance to wander around Selfridges using AR to look for prizes.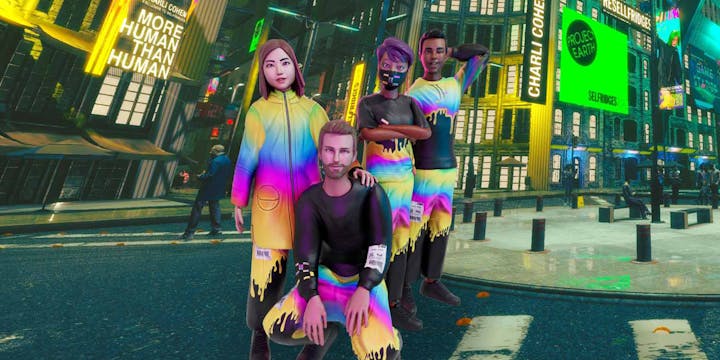 Highlights of Electric/City include an exclusive Charli Cohen collection of digital apparel that you can shop and then wear via a body-tracking AR Snapchat lens or customisable digital AR avatar. "The digital Kaleidodrip collection is an experiment in digital identity, and we can't wait to see customers rocking it in games and social spaces across the metaverse," Cohen said.
Selfridges is one of the first major retailers to get involved in AR by creating a dedicated space, and we're likely to see others follow suit as IRL shopping becomes even more immersive and experiential.
SEEN is compiled by LOVE's Senior Copywriter, Matt Duxbury. Want to say hello, ask questions or challenge his cultural knowledge? Get in touch - mattduxbury@lovecreative.com