WINE, WHISKY AND WINNING IDEAS: DAVID GATES ON THE ART OF BRAND BUILDING
How do you create brands that stand the test of time? David Gates, who has headed up some of the most successful drinks brands over the past three decades, believes it's all about understanding a brand's cultural currency and values… and aiming for remarkability.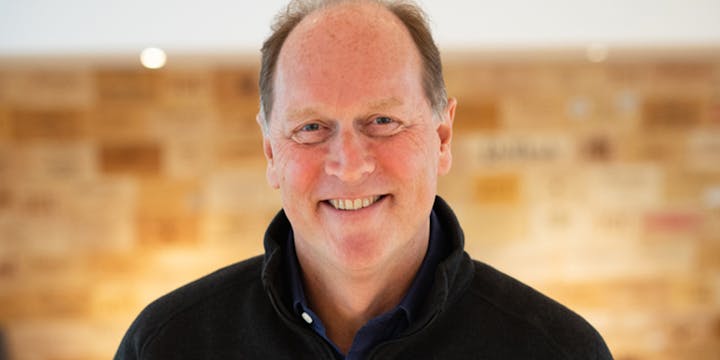 Gates understands the merits of good branding. In his 27 years at Diageo (where he held a number of senior global marketing roles), he helped turn Johnnie Walker into the most profitable international spirits brand in the world and drove significant growth of the company's premium core spirits portfolio. He then joined craft beer outfit BrewDog, where he successfully relaunched the spirits range. And last September he became CEO at Direct Wines. The owner of DTC wine brands Laithwaites, Sunday Times Wine Club and Averys wanted some brand building nous, and Gates was the perfect candidate.
Having been immersed in Diageo brands for so many years, Gates is quick to acknowledge that he sometimes takes an appreciation of branding for granted.
"In a company where the value of brand building is so culturally embedded, everyone understands it," he explains. "But there are still plenty of organisations where you have to explain that that value accumulates over time. Some people understand it inherently, but you need to be analytical and logical when explaining how growth of equity and brand translates into commercial performance."
CREATIVE PLATFORMS FOR GROWTH
There are many examples of brand design driving commercial success on Gates' CV. One that Gates likes to highlight is an early project for Diageo's whisky portfolio from strategic and creative agency LOVE. The agency plotted the cultural history of whisky, creating a detailed genealogy map of the spirit and how it connects to the wider world. "It was an amazing piece of work," says Gates. "A combination of brilliant research, good insight, and creatively delivered. It set a platform for about four years of explosive growth for Diageo's whisky brands."
Given Gates' extensive brand building experience, it's obvious why a wine company might approach him as its next CEO. But what attracted Gates to the world of wine after decades in spirits? "Wine is the alcohol I enjoy most – I love the product," Gates says. "There was no question I would at least take the call."
Aside from an enthusiastic appreciation of the liquid, Gates also welcomed the prospect of working with a company that has strong, positive values at its heart. Founded in 1969 by Tony and Barbara Laithwaite, Direct Wines is wholly owned by the family, and family values and respect still pervade the company's approach – to its customers, its growers, its employees.
Amplifying that backstory and what the company stands for is a key part of Gates' focus. "I was excited by the challenge of rediscovering the brand that had been created five decades ago. It's a company with amazing values, and stunning wines – but over the years, we had maybe lost sight of how unique those values were. We had stopped telling people this. It's a great opportunity to start communicating a bit more clearly what makes Direct Wines and its brands special."
Don't get him wrong, Gates is not one for purpose-washing – "Oh my god, if the next bar of soap tells me how it's going to save the world, I will throw myself off a cliff." There needs to be a rebalancing when it comes to talking brand purpose, and "marketers need to disappear less up their own ethereal backsides". However, where purpose is authentic and imbued in the culture of a business, it works, he adds, citing much lauded Patagonia or Unilever's 'Dirt is Good' campaign as examples.
BRAND TRUTHS REDISCOVERED
Since joining Direct Wines last September, Gates has been leading the rediscovery – and communication – of some of that authenticity, kicking things off with a refresh of Laithwaites' identity. The new identity drew on the brand's adventurous roots and simple, down-to-earth truth that the company was built by wine nuts not snobs. And even though the redesign can't take credit for the company doubling its sales this year – COVID might have had something to do with it – it has set the marker for brand storytelling and engagement to come.
It also marks the latest in a long and fruitful period of collaborations between Gates and LOVE, a relationship built on mutual respect and shared enthusiasm. "The best client-agency relationships are when you're both equally emotionally invested in success," says Gates. "When there's that mutual intent to create something special. LOVE has great creative chutzpah. The work it creates will always stand out; it will be exceptional; it will be noticed."
And that's all that Gates wants. "It sounds rather lofty, but whatever brand I am responsible for, I want its work to be remarkable. I want it to stand the test of time and create a legacy that people in the future will recognise. If you set the bar at 'remarkable' you might miss nine times out of 10 but at least you give yourself a chance of attaining it."