3x PACKAGING TRENDS FOR 2023
Now more than ever, brands need to step up their packaging game. In a world where almost everything is an experience, packaging is media – and any memorable product is going to need to be wrapped in something that's both functional and instagrammable in equal measure.
But with new sustainability legislation set to come into force this year, along with the added pressure of staying relevant for different trends and new audiences, the stakes have never been higher for packaging plays.
To help brands navigate this brave new world, we asked three of our packaging experts to give us the lowdown on what they think this year will look like for packaging. Below are their thoughts on what lies ahead.
1. BRANDS WILL BE UNDER THE INFLUENCE OF SOBRIETY
This year, Dry Jan had the UK in a chokehold. Free from the shackles of festive socialisation, many of us found ourselves joining the sober-curious movement and saying no to booze in favour of the alcohol-free.
In providing escapism for the new age, booze-free brands have become pro at enhancing and shaping social situations over the past few years. Finding euphoria elsewhere, they often turn to vibrant aesthetics as a way of creating a heightened experience for their consumer.
This trend is something that Senior Designer, Eve Warren has had her eye on. Here's how she thinks the anti-booze movement will impact this year: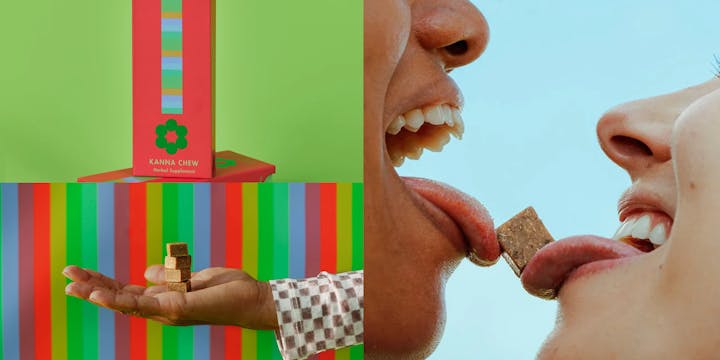 "I think a lot of packaging and brands that currently sit within "new age escapism" already find a great balance between night-time revelry and well-being. Over the past few years, wellness products have been commodified carelessly, promoting unsustainable lifestyles and sucking the fun out of what brands should be embracing.
"Sobriety doesn't have to be an exercise in deprivation, and this year I think we'll see these sober-curious brands begin to influence others. Brands will continue to lean into more euphoric and sometimes psychedelic design aesthetics with packaging that offers a full-on sensory experience – rebelling against more medicinal, overly functional designs and embracing beautiful serif typography and vibrant colour palettes and art direction."
2. PLASTIC WILL FOLD AS PAPER TAKES OVER
The past few years have seen a slow shift towards "paperification". Brands have begun gradually introducing paper-based packaging in a bid to move away from fossil fuel-based plastics – something that was evident over the Christmas period when Quality Street tubs swapped *some* of their plastic sweet wrappers for paper ones.
But now, new packaging legislation coming from the EU and UK is set to accelerate this shift. These rules will impose limits on secondary packaging as well as more heavily penalising the use of fossil fuel based plastics. And many brands are scrabbling to keep up.
But how will this new legislation affect what we see on shelf? Here's what Senior Production and Sustainability Manager, Helen Davies thinks: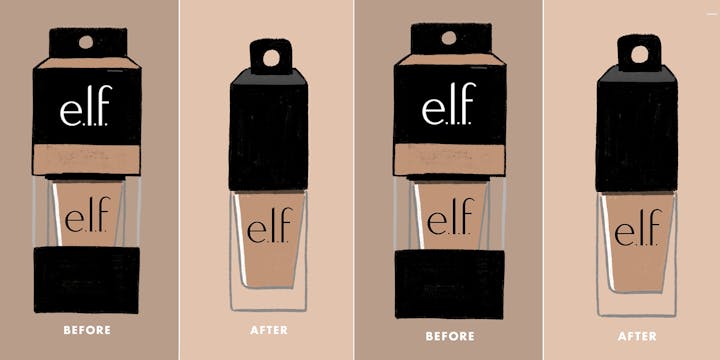 "This year, leaner and lighter formats will become a focus, especially in secondary packaging where the new regulations will expect a reduction in weight, volume and the number of layers – plus a limit to empty space.
"This will hit the alcohol, beauty and luxury sectors hardest so it will be interesting to see which brands go for the lightweight and minimal approach (a la Ruinart), and who will instead opt to ditch their secondary packaging completely – which brands like e.l.f Beauty and Remy Martin have been doing since as early as 2019.
"But it's hard to do an unboxing without the box, so I'm excited to see how other brands creatively tackle this challenge."
3. GEN Z WILL CONTINUE THEIR REIGN
Gen Z have been driving the brand space for a few years now, and it shows. From their tone to their aesthetic, the vibrancy and self-assured nature of this generation has been hard to ignore – leading to the creation of new brands that cater specifically to them and their needs (think the ever-colourful Pleasing by Harry Styles).
But increasingly, we're seeing the Gen Z influence inject itself into the very bones of brands we know and love too. On-shelf mainstays are beginning to change the way their packaging looks and feels to align with Gen Z values. Just last year, we saw soda mega-brand Sprite undergo a Gen-Z style rebrand, forgoing their traditional logo in favour of a sharp, confident new style.
With increased relevance for Gen Z being one of the leading influences for new client briefs, we asked Creative Director, Garry Calderwood to weigh in on how he sees this year shaping up: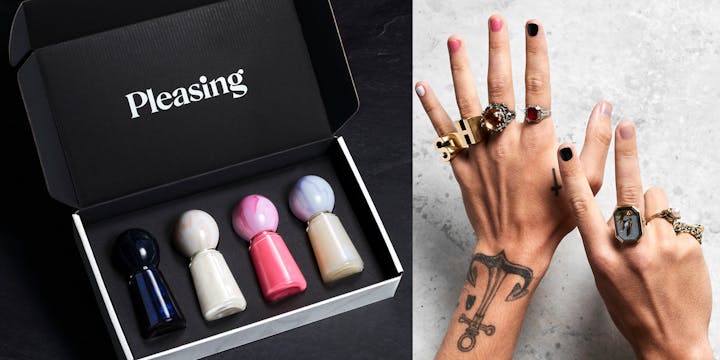 "It's a no brainer that new audiences will continue to define pack design approaches. Gen Z really values authenticity and transparency… and by being more playful and embracing imperfection, brands are already finding that they can really resonate. This year, I think we'll see more transparency about ingredients, sourcing, and production methods on pack.
"These consumers are also very emotionally self-aware, and this year I think we'll see brands create packaging that creates a positive connection with the consumer – whether that's through a high level of storytelling or a tone of voice that cuts through the noise".
Words by Emma Cocker, Copywriter.
SEEN is our monthly-ish 3x3 newsletter about brands, trends and creativity. Subscribe by getting in touch here: hello@lovecreative.com.