3X CREATIVES EVERY BRAND WANTS TO WORK WITH RIGHT NOW
Brands love to collaborate. Whether joining forces with a hot new up-and-comer or teaming up with an industry stalwart, creative collaboration shows the world that they've got their finger on the pulse. Get it right, and it's a one-way ticket to hypedom.
But which creatives are top of the current collab hotlist? Here are three names that every brand wants to recruit right now.
1. SALEHE BEMBURY
A sneaker-lover turned Crocs connoisseur, designer Salehe Bembury has spent the last few years collaborating with some of the biggest names in fashion. Having started his career designing $15 sneakers for US mass-market brand Payless, Bembury has gone on to create in house for Yeezy and Versace and has also held a Creative Director spot at UNINTERRUPTED. But more recently, it's Bembury's one-off collabs with streetwear brands that have got fans buzzing.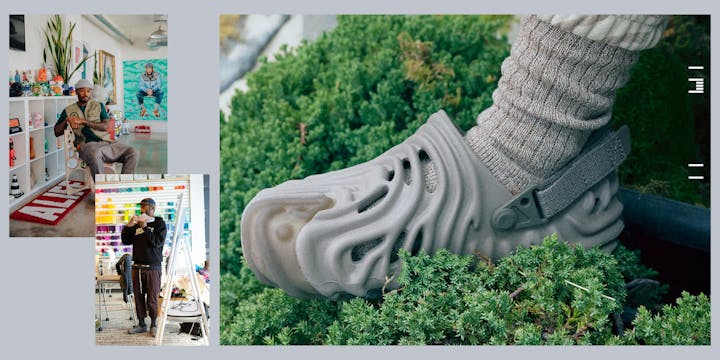 Linking up with the likes of New Balance, Vans, and Canada Goose, it was the designer's 2021 team-up with Crocs that saw him finally (and deservedly) go viral. Debuting his own silhouette, the 'Pollex Clog', Bembury created a highly coveted design that helped launch Crocs to streetwear stardom and take his own name from independent designer to a brand in his own right.
This year, he launched a much-anticipated collection with it-brand Moncler, as well as manning his own brand and retail site 'Spunge' – where he hopes to drop his own products and collaborations. Speaking to Financial Times, he said: "It's really an opportunity for me to make whatever I want… if I want to make a chair, it'll make sense."
2. GRACE WALES BONNER
A name that's been in the mouths of mammoth brands and celebrities over the past couple of years, Grace Wales Bonner is another much-coveted creative collaborator.
Founder of London-based menswear brand Wales Bonner, Grace burst onto the scene back in 2015 when she won the Emerging Talent for Menswear prize at the British Fashion awards. Since then, she's gone on to take home countless medals, including the LVMH Prize for Young Fashion Designers.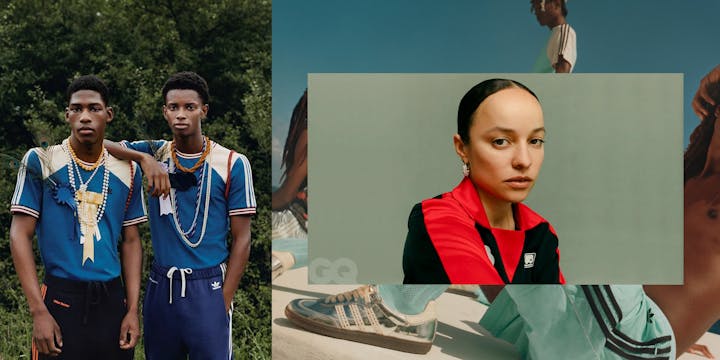 Grace's list of A-list endorsements is an impressive one – with the likes of FKA Twigs and Rhianna donning her creations, and Kendrick Lemar name-dropping her on his track The Hillbillies. And it's no wonder, her brand has big appeal – especially since her acclaimed collab with Adidas Originals, a pairing that saw her reimagine archival silhouettes from the brand.
Fast forward to 2023, and Grace became a guest designer at this season's Pitti Uomo and launched a new collaboration with UGG, as well as yet another huge drop with Adidas Originals.
3. NIGO
Streetwear stalwart and cultural pioneer Nigo is widely considered to be one of the community's biggest trendsetters. Having first made a name for himself back in the '80s, Nigo's notoriety took a serious step up almost a decade later when he launched BAPE – the brand that changed the streetwear game in Japan and China.
The noughties saw Nigo expand his portfolio by teaming up with Pharrell to create Billionaire Boys Club, before launching another iconic brand in HUMAN MADE – his own venture that features a mixture of streetwear apparel and homeware drops. Later, he went on to take up a Creative Director post at KENZO and collab with Uniqlo and Louis Vuitton.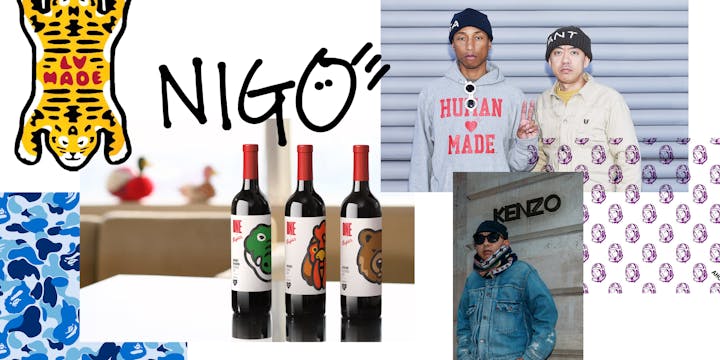 Moving out of his streetwear comfort zone, this year Nigo become the first ever creative partner for luxury wine brand, Penfolds. A multi-year deal set to span across several projects, Nigo's first collection saw him take on the brand's One by Penfolds collection, designing four animal motifs in his unmistakeable signature style.
Speaking about the collab, Penfolds said: "NIGO is at the forefront of culture and design which makes him the ideal visionary to take the reins of One by Penfolds… We look forward to sharing this new Penfolds chapter with lovers of fashion, wine, art, and music all around the world."
Words by Emma Cocker, Copywriter.
SEEN is our monthly-ish 3x3 newsletter about brands, trends and creativity. Subscribe by getting in touch here: hello@lovecreative.com.