Johnnie Walker
BLUE LABEL LIMITED EDITIONS
Johnnie Walker Blue Label wanted luxury consumers to see the brand's beautiful Tiffany blue bottle in a new light. We saw an opportunity to set the benchmark for how Blue Label does limited editions.
THE CHALLENGE
How can Johnnie Walker capture the hearts of globetrotting Asian luxurians within the highly competitive arena of travel retail?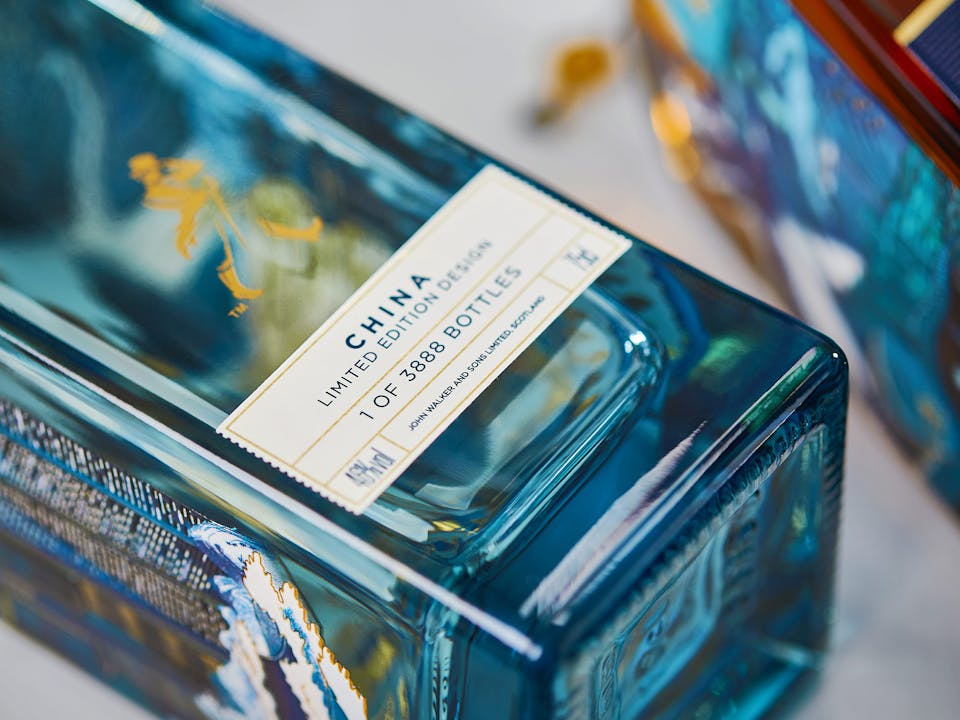 OUR RESPONSE
Create a series of highly collectible limited editions dropped into luxurian airport hubs across the world. In each territory we celebrated the global megacity local to that market creating a link between the scale of influence of that city and that of Johnnie Walker's Blue Label - a giant of luxury whisky.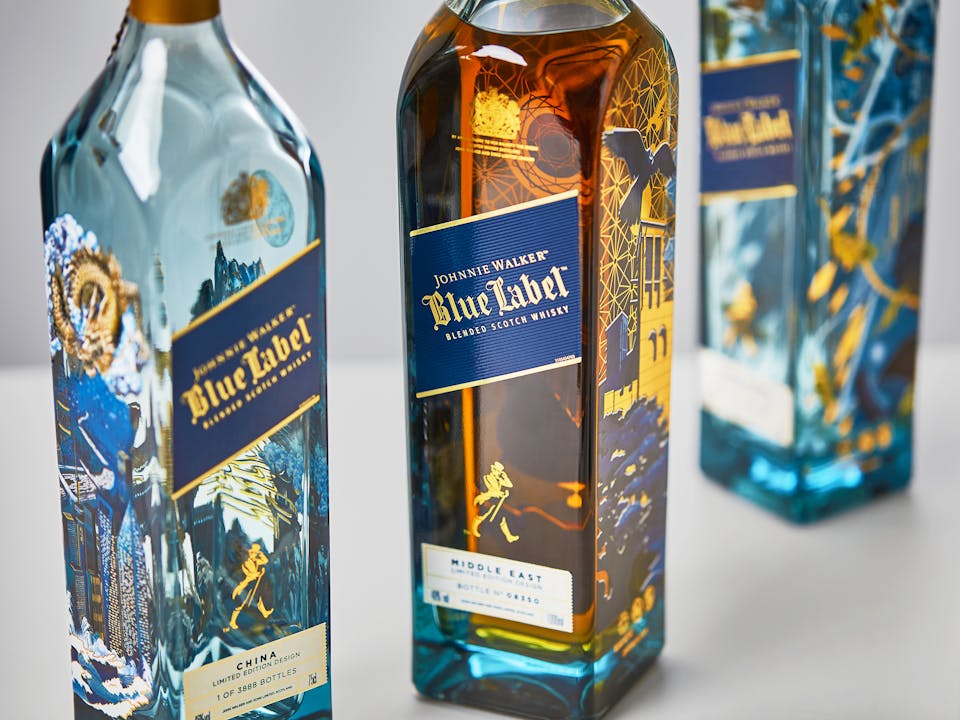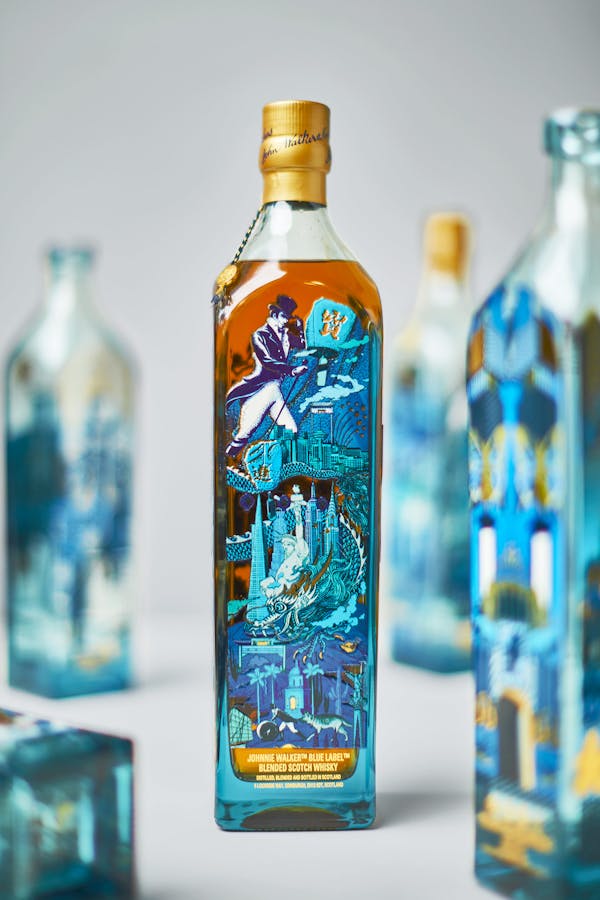 Working with cutting edge artists and illustrators local to each megacity, we identified the cultural stories, icons and visual signatures that would translate into beautiful on pack art.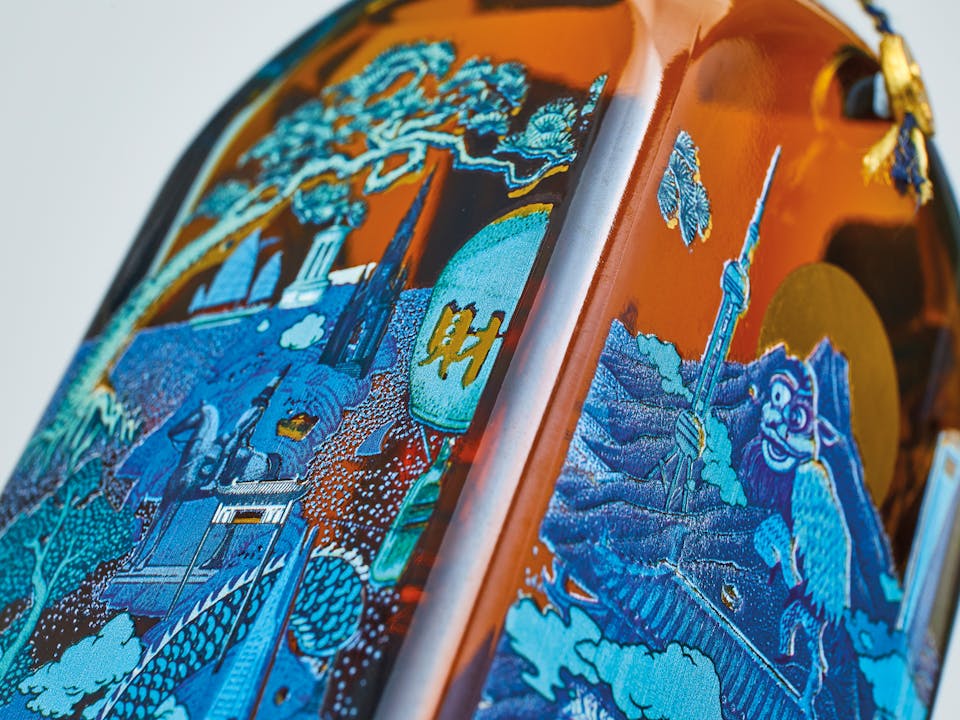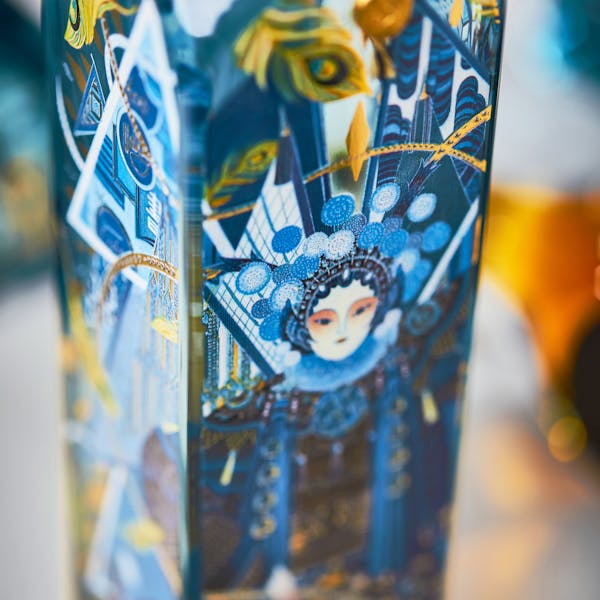 A reduced colour palette allowed us to maintain the detail and complexity of the artworks which in turn, allowed us to screen print directly onto the glass surface of the bottles to create an end effect that echoed the beauty of stain glass windows.