Johnnie Walker
BLADE RUNNER
Brand Strategy & Design
Identity Design
Packaging Design
FEATURED IN
-
Blade Runner 2049
A bottle of Johnnie Walker Black Label makes a notable appearance in 1982's Blade Runner. When work started on the film's follow-up, we saw the chance to produce an even better sequel.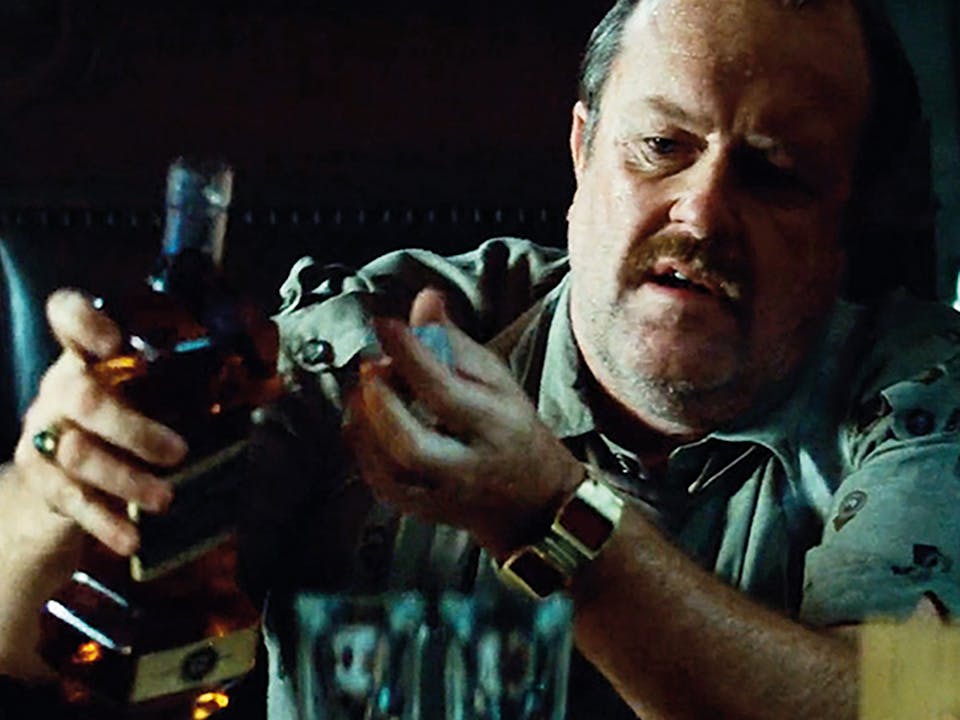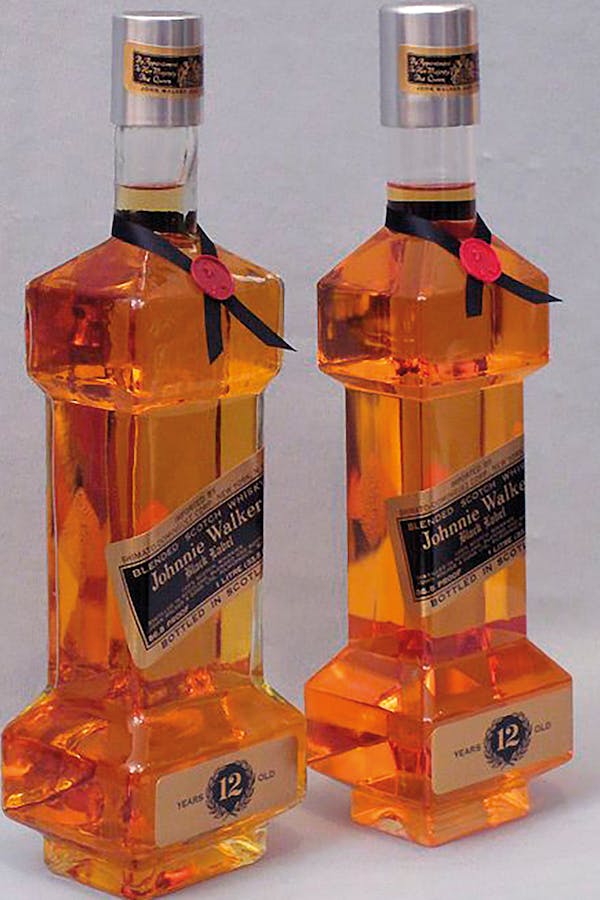 The challenge 
We'd always wanted to recreate the Johnnie Walker bottle from Ridley Scott's original Blade Runner as a limited-edition release. But when the dystopian classic's long-awaited sequel started production, we found ourselves with an even more exciting task: designing a Johnnie Walker Black Label for Blade Runner 2049.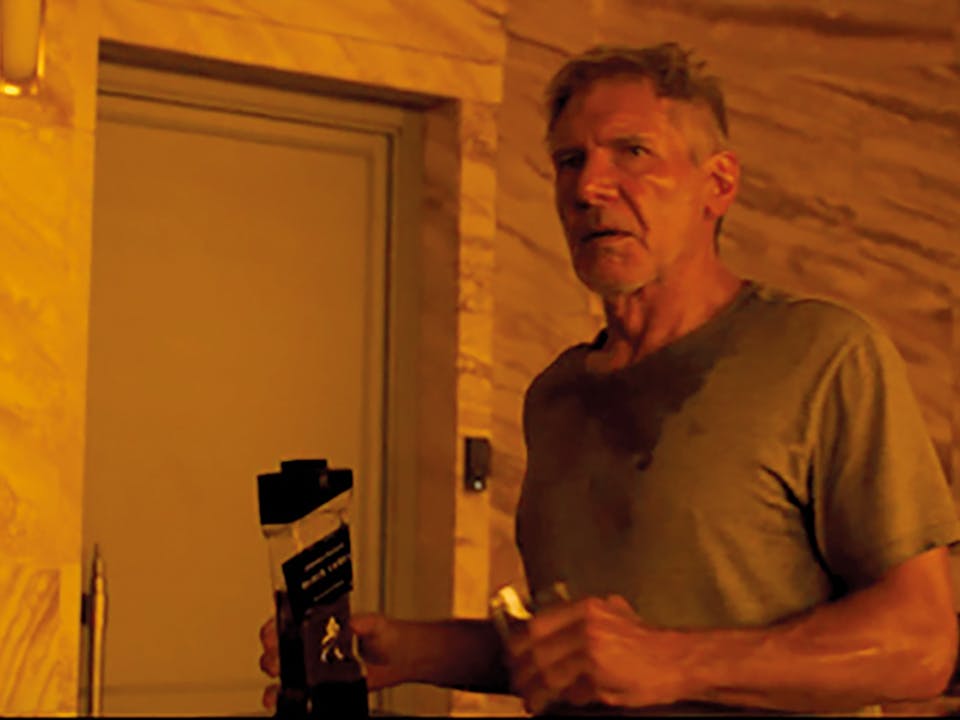 Our response
This was a dream job, but not an easy one. We had to imagine how the bottle design from the original movie (set in 2019) would have evolved over a 30-year period. We also had to think about how a 2049 Johnnie Walker whisky would taste, which meant taking Johnnie Walker's master blender to Los Angeles to create a new liquid in partnership with director Denis Villeneuve.
To start, we refined the advanced hourglass form by introducing Johnnie Walker's distinctive 24-degree angle. The result is a bold, futuristic bottle shape balanced around the iconic Johnnie Walker Black Label. A high-gloss black coating covers the top and base, framing the vibrant whisky colour and accentuating the sharp, straight edges of the glass. A short neck and oversized square stopper complete a truly unique silhouette, more than worthy of sharing the screen with Ryan Gosling and Harrison Ford.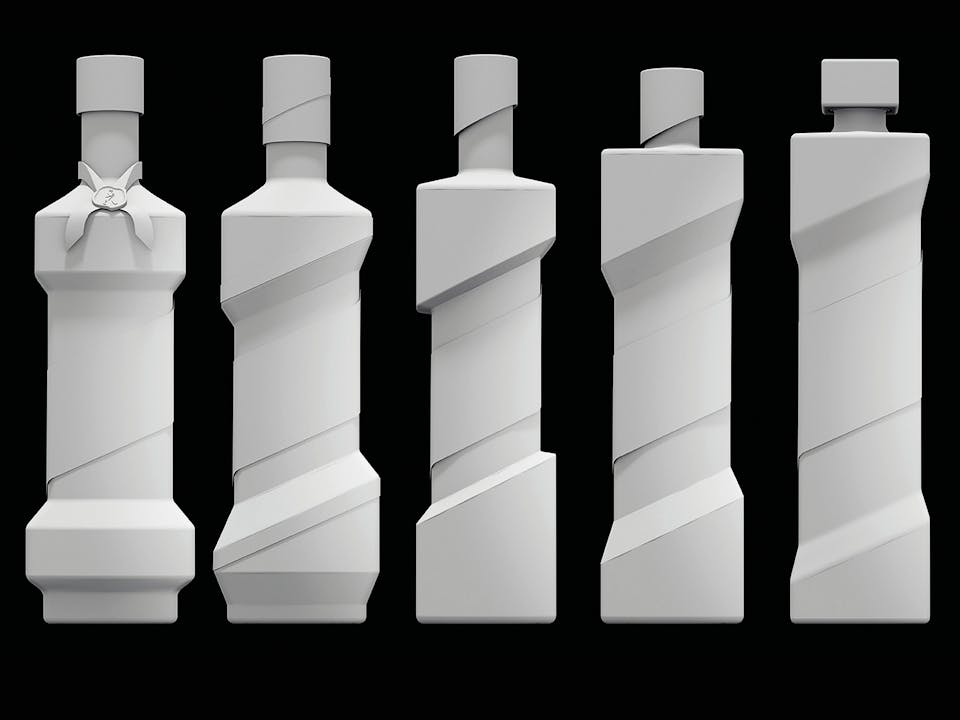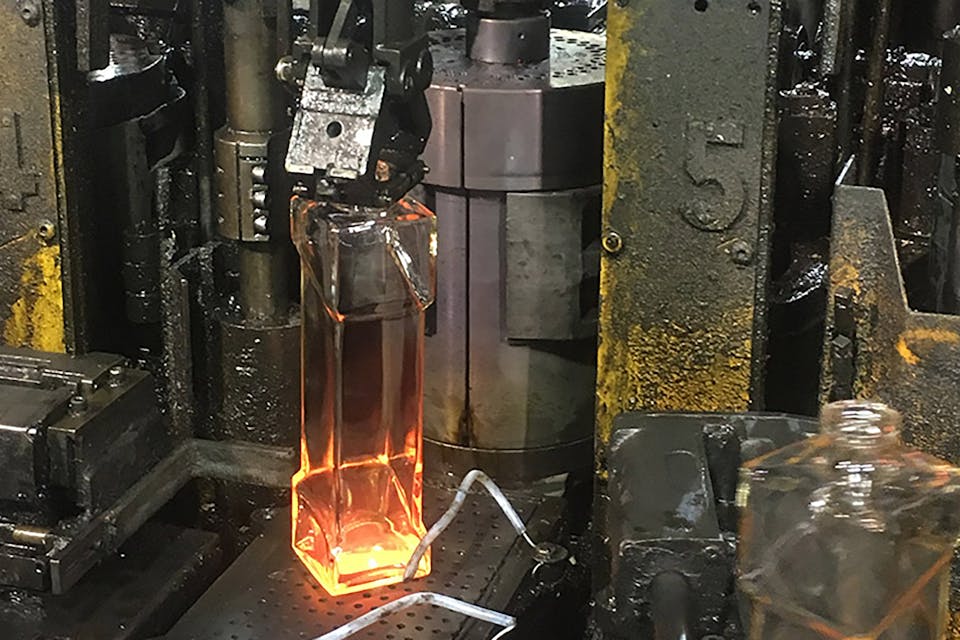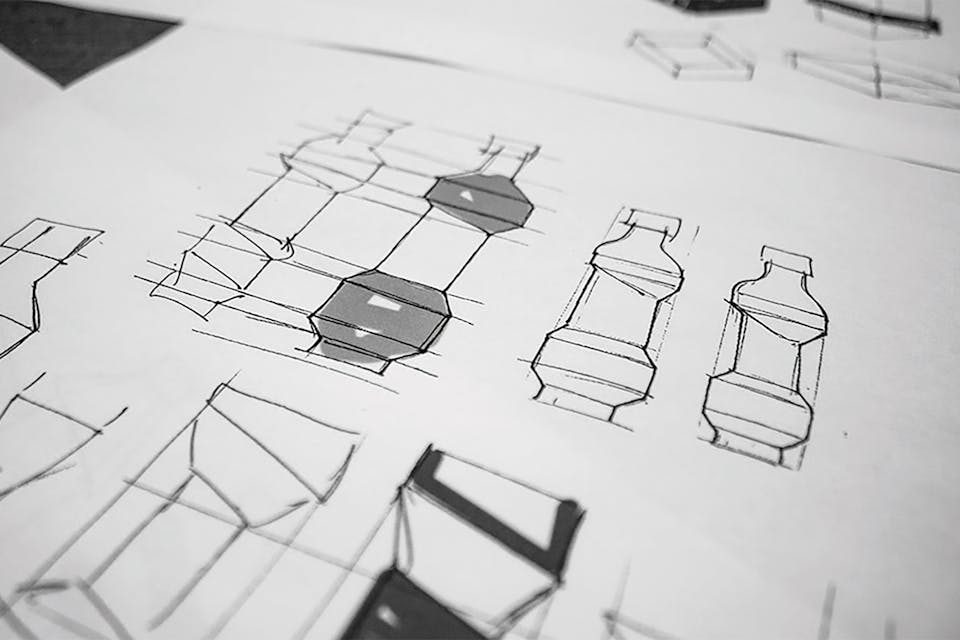 Blade Runner is famous for Director's Cuts, so we needed a special edition of the blend itself. Johnnie Walker Master Blender Jim Beveridge worked with Villeneuve to create a Director's Cut of the liquid, filled with dystopian smokiness and neon sweetness. And as a nice touch, the ABV was 49% vol.
"Like many fans, I remember the Johnnie Walker bottle from the first film. So it was a unique privilege to collaborate on designing a totally original custom bottle for the new movie."
Blade Runner 2049, and in turn our bottle, was seen by 29 million cinema viewers. A further 120 million people were reached on social media, with 18.5 million of those watching video content. The limited-edition pack re-engaged Johnnie Walker enthusiasts and recruited a new legion of pop culture fanatics to the brand, selling out in record time. Just 39,000 units were created for the entire global allocation. Shortly after launch, empty bottles were being traded on eBay for more than twice the RRP.