Moet & Chandon
Moët Ice Impérial Champagne
Brand Strategy & Design
Activations
When Moët & Chandon challenged us to boost sales of their underperforming Ice Impérial Champagne, we saw… penguins. It was a little observation that became something big, carving out a distinct space for the brand amid the clutter of summer activations.
THE CHALLENGE
Moët's Ice Impérial is a champagne specially made to be enjoyed over ice. Largely misunderstood by consumers, it was in danger of being delisted in the UK. Moët's previous activity around the brand had stuck closely to the summertime playbook: lots of parasols and deck chairs. To survive, Ice Impérial needed to play it cool.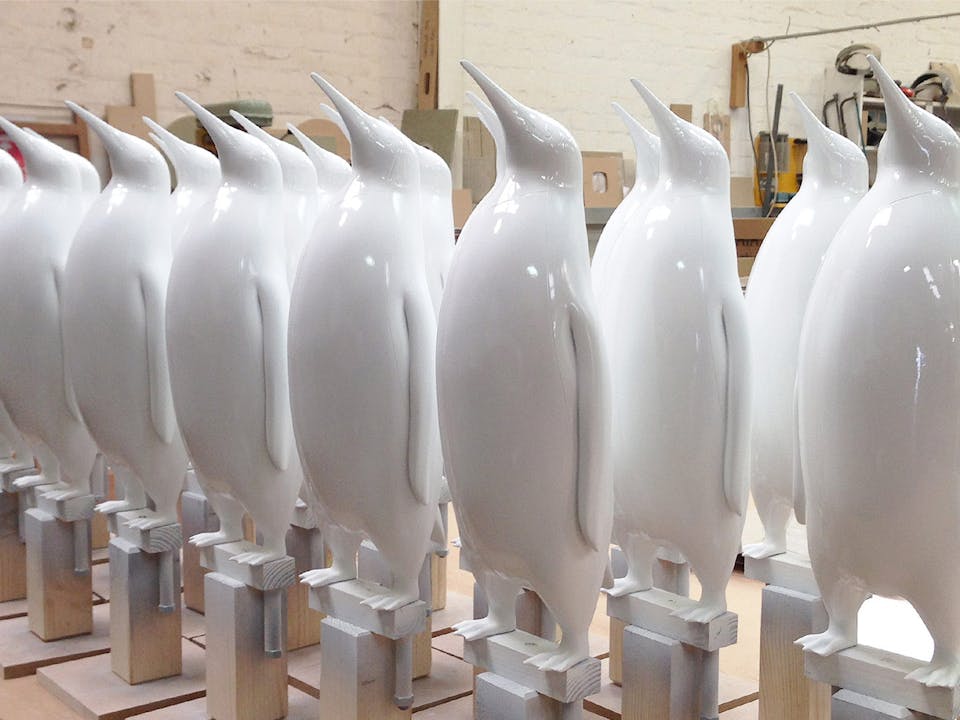 OUR RESPONSE
Sometimes an idea can arrive with brilliant simplicity. In this case, we couldn't help noticing that Ice Impérial's black-and-white bottle resembled a penguin. It was a fairly straightforward observation, but could it become a rich creative platform? Taking inspiration from one of the world's most universally adored creatures seemed like a good starting point. And in the middle of summer, a campaign based around penguins on ice was an appealingly disruptive idea. We decided to run with it.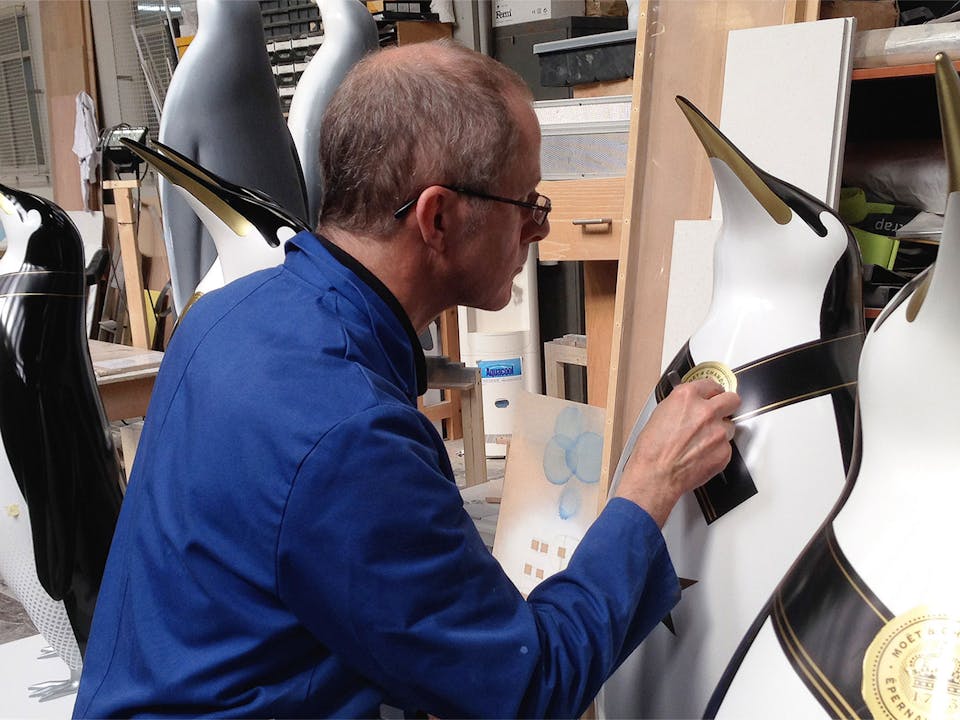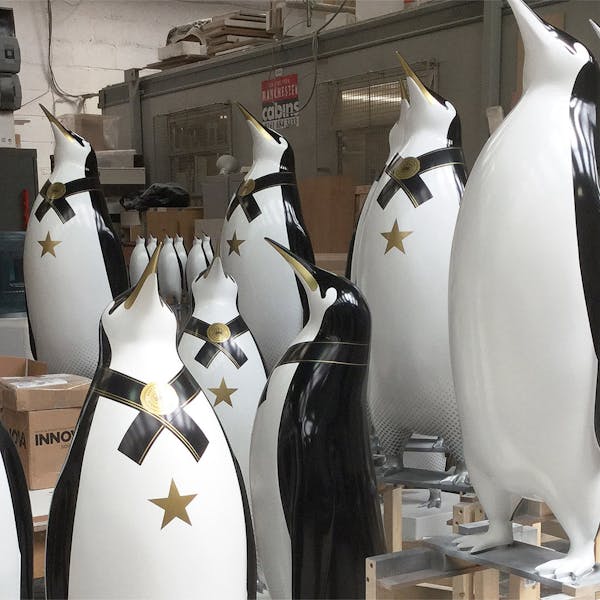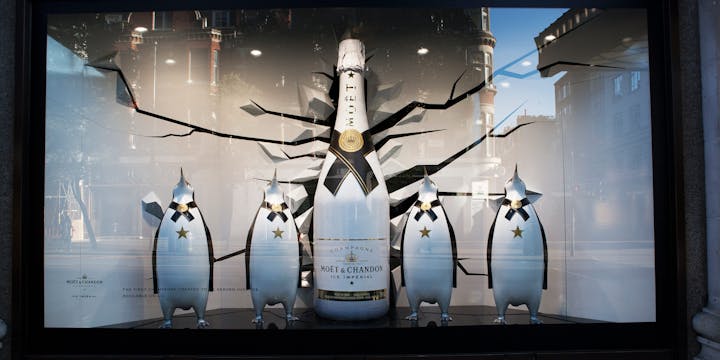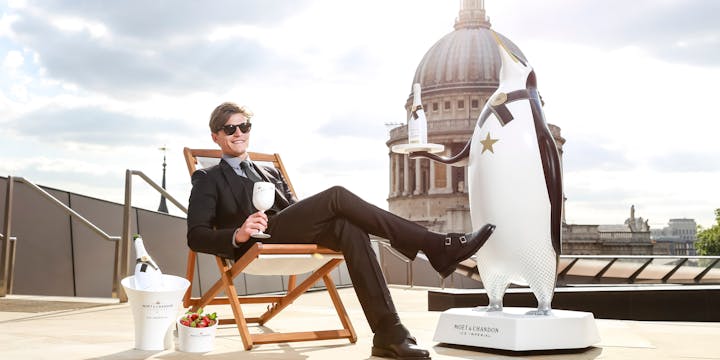 Penguins, but cooler
The penguins we created to be Ice Impérial's unofficial mascots had to feel at home in the world of Moët & Chandon. These were not your typical cute or comedic characters – our penguins needed a dash of elegance and refinement. It helped that they looked like well-heeled butlers, too.
Our Ice Impérial-serving penguins proved to be a big hit on Instagram. And everywhere else really. The platform expanded to include glaciers and ice flows, bringing an offbeat slice of chilled luxury to pop-up bars and retail activations during the summer months. A project that began life as Europe-only was soon rolled out to the rest of the world.