Packaging Design
Comms
Activations
When Diageo were ready to launch their new Smirnoff format in India, we saw the chance to write a fresh chapter in the story of an infamous brand.
THE CHALLENGE
Smirnoff needed a new narrative to break out of the shrinking 'late-night hedonism' space.
Our successful launch of the Hipster had already opened up fresh audiences and occasions for Diageo's Scotch whisky portfolio in India. Now Smirnoff wanted to see how the unconventional format could build a new role for the world's biggest vodka brand in this growing market, hacking into typical beer occasions and casual moments.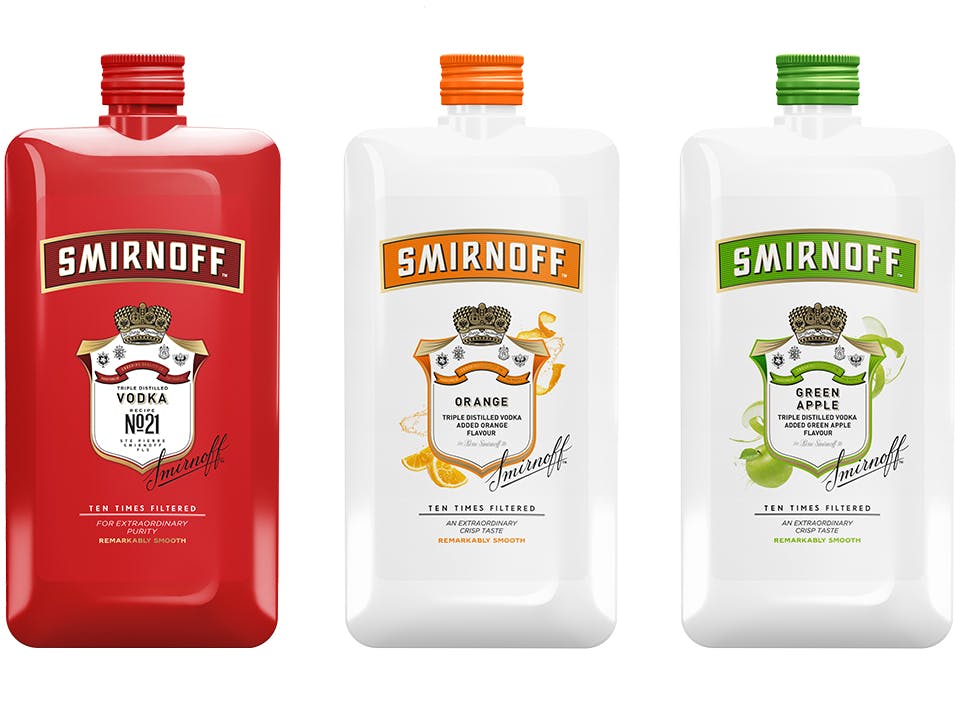 OUR RESPONSE
Our launch campaign combined the bold visual language of the Hipster with Smirnoff's evocative brand world (instantly familiar to anyone who has encountered the vodka's recent advertising and "Infamous since 1964" tagline).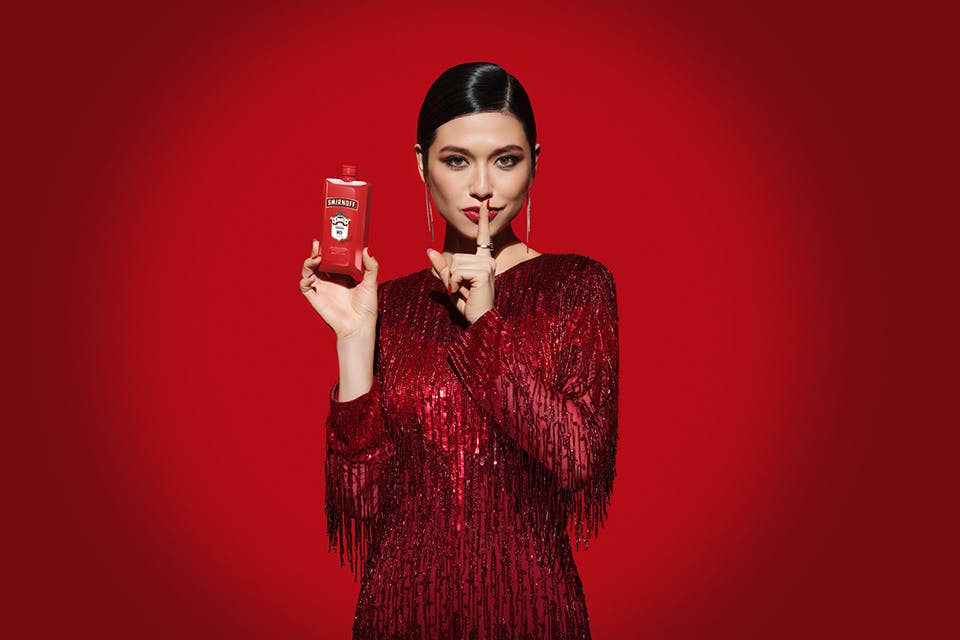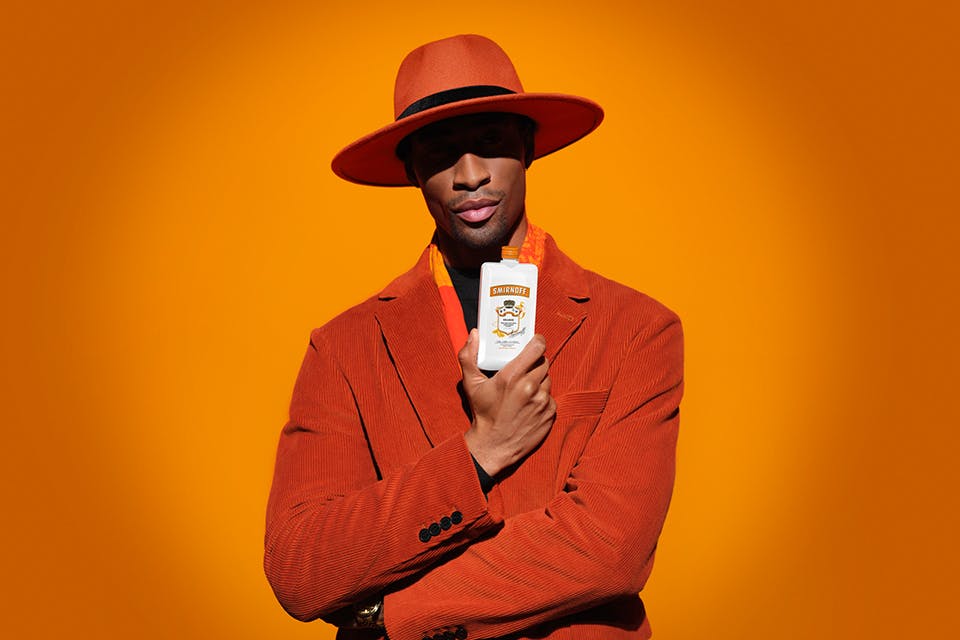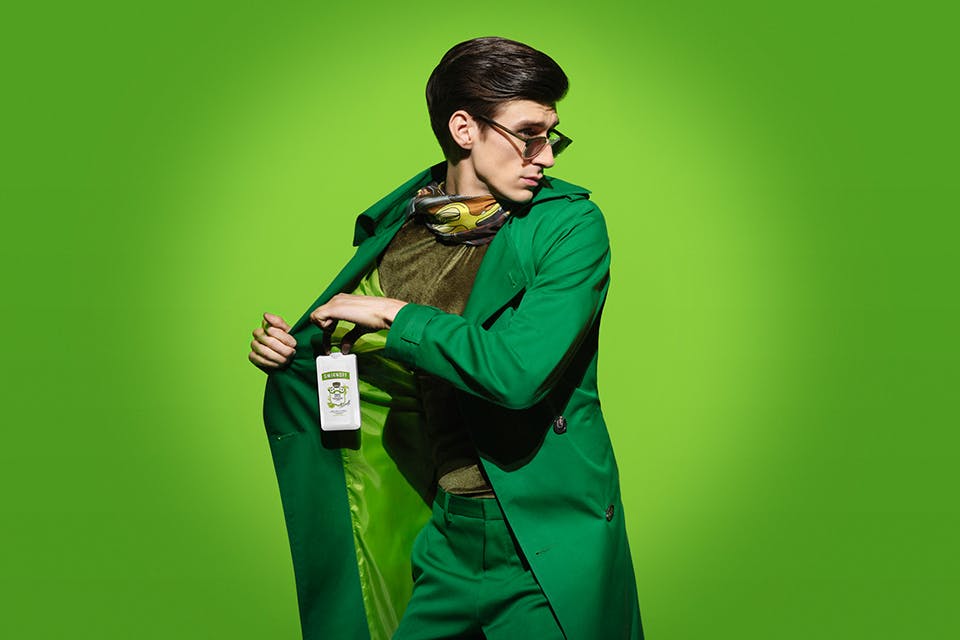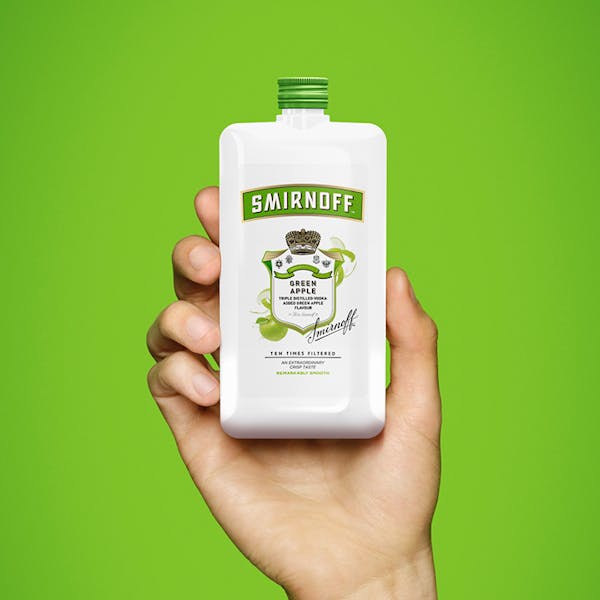 JUST RELEASED. ALREADY WANTED.
Our new campaign line fused the Hipster format's novelty and desirability with Smirnoff's colourful history. This became the platform for a series of short film edits. Each film introduces the product via some playful cloak-and-dagger action centred on an intriguing character: Ms Red, Mr Orange and Mr Green.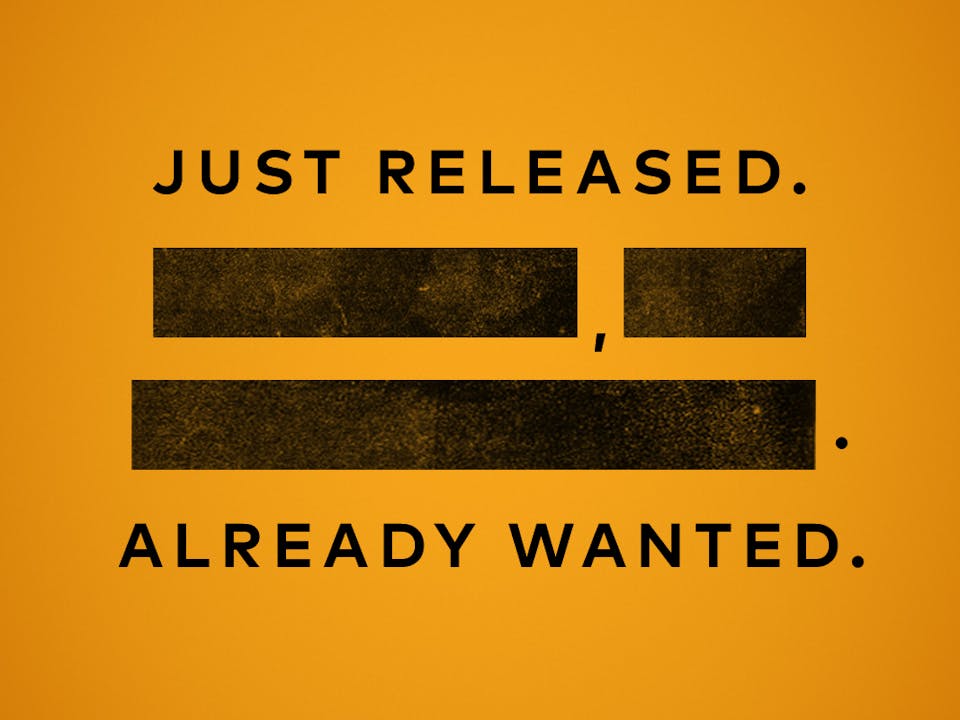 MEET YOUR NEW ACCOMPLICE
This mischievous trio, representing the three variants in the range, can be seen smuggling, trading and securing their Smirnoff Hipster like a highly valuable item of contraband.
By using striking coloured backdrops, cinematic lighting and simple props, we were able to create an atmosphere that was authentically Smirnoff without losing the Hipster's signature visual punch.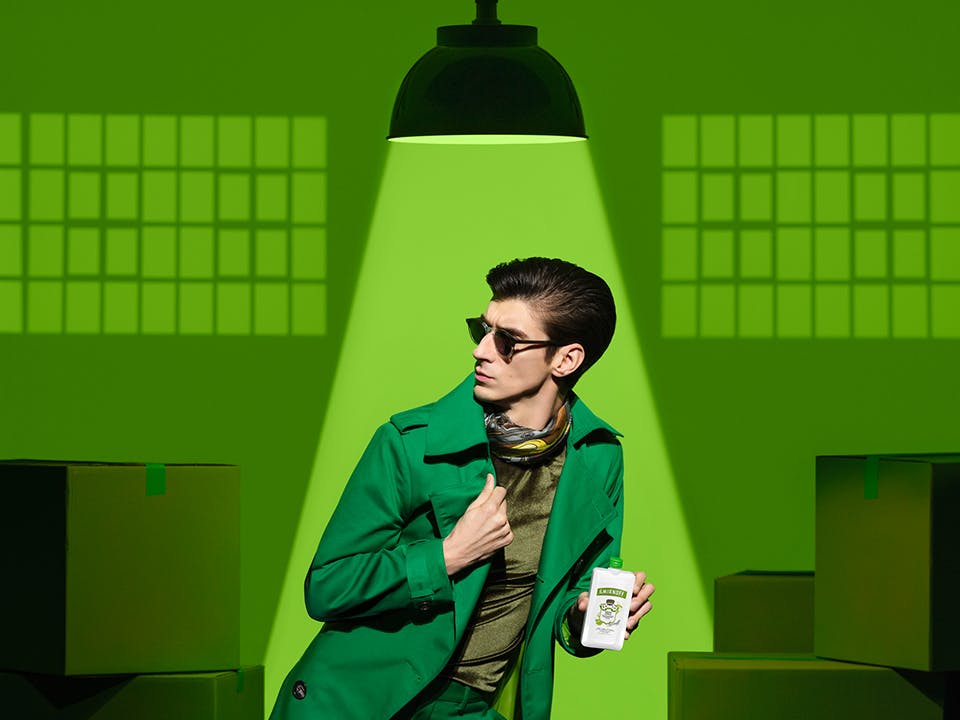 MAKING MORE MISCHIEF
Campaign launch materials included exclusive Smirnoff Hipster serveware, bar glorifiers, social media assets and more. We also created a teaser film to set up the campaign – without blowing our cover.