Guinness
STOREHOUSE ADVERTISING FLOOR
When we were asked to create a world-class attraction based on the Guinness advertising archive, we saw an opportunity to truly immerse visitors in the brand's unconventional world.
THE CHALLENGE
Diageo briefed us to create a Guinness Storehouse experience that did justice to the brand's long history of iconic advertising. It needed to be big, bold and unforgettable – just like a classic Guinness ad. No old-fashioned exhibits allowed.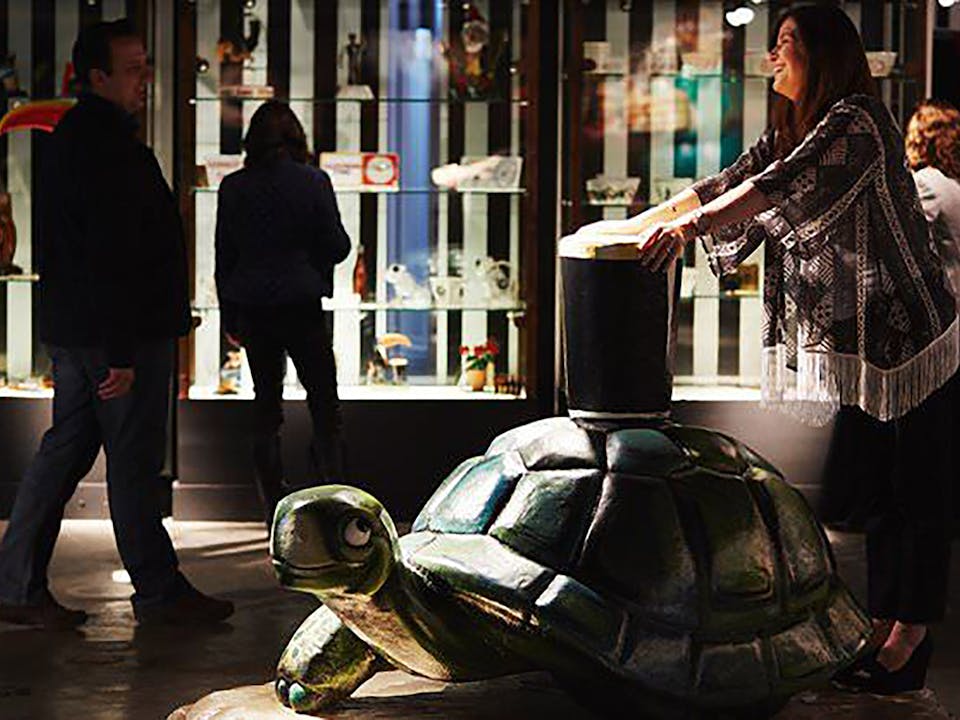 OUR RESPONSE
From 'Guinness is Good for You' to 'Good Things Come to Those Who Wait', the Guinness archive contains an embarrassment of riches. We decided to remix and interweave this formidable canon of characters, stories and slogans in to an immersive celebration of advertising with genuine cultural impact.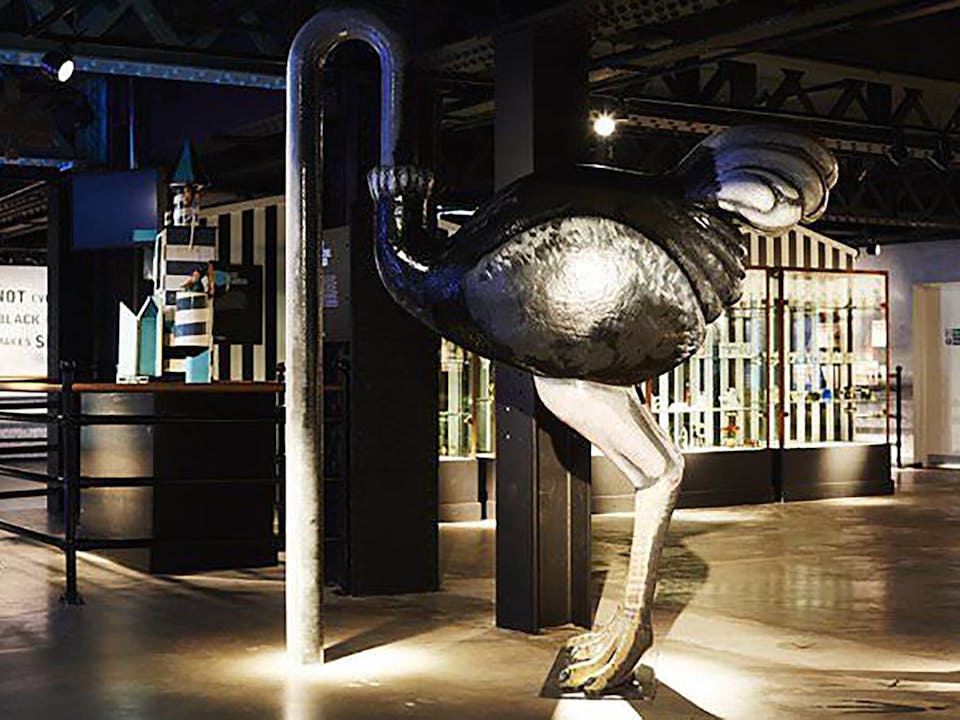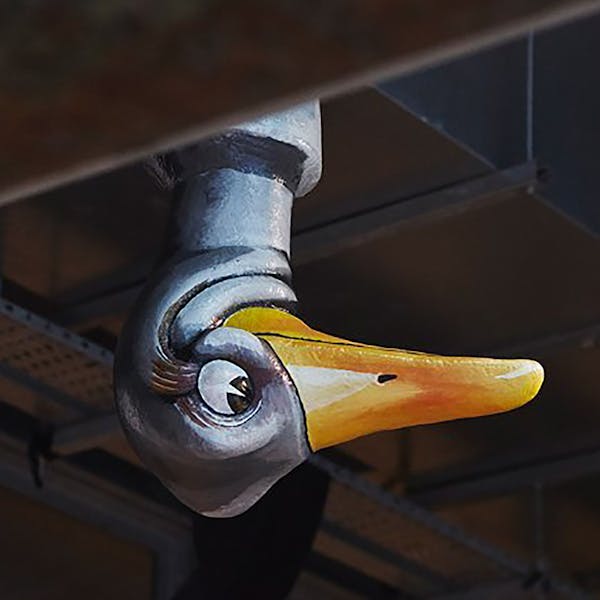 Gilroy's World
Artist John Gilroy was the genius behind the brand's original visual style. We reimagined the Guinness-loving zookeeper and animals from Gilroy's famous series of posters.These creatures escape their cages and run wild through the experience, telling brand stories and featuring in Instagram-friendly moments.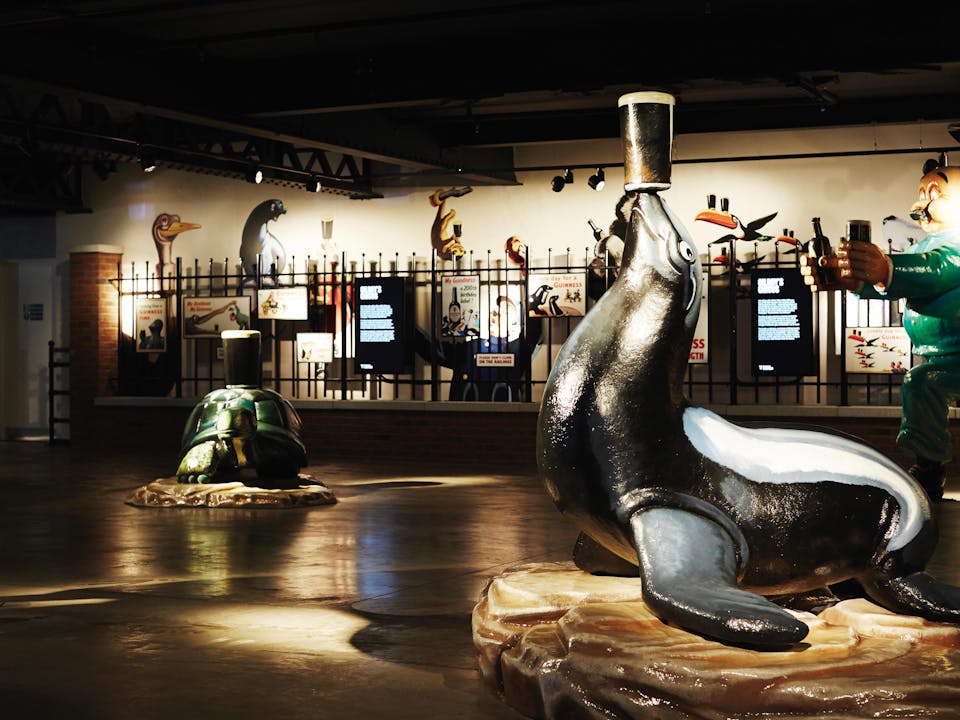 THE PROMENADE
We brought the iconic 'A woman needs a man like a fish needs a bicycle' TV ad from 1996 off the screen and into the experience with a larger-than-life 3D fish, pedalling away all-year round.
Next door, an animatronic whistling oyster gives an intimate solo performance in reference to the 1920s ad which defined a famous Guinness food pairing.
A sequence of interactive photo-booths allows visitors to place themselves in vintage Guinness ads and share the images on social media.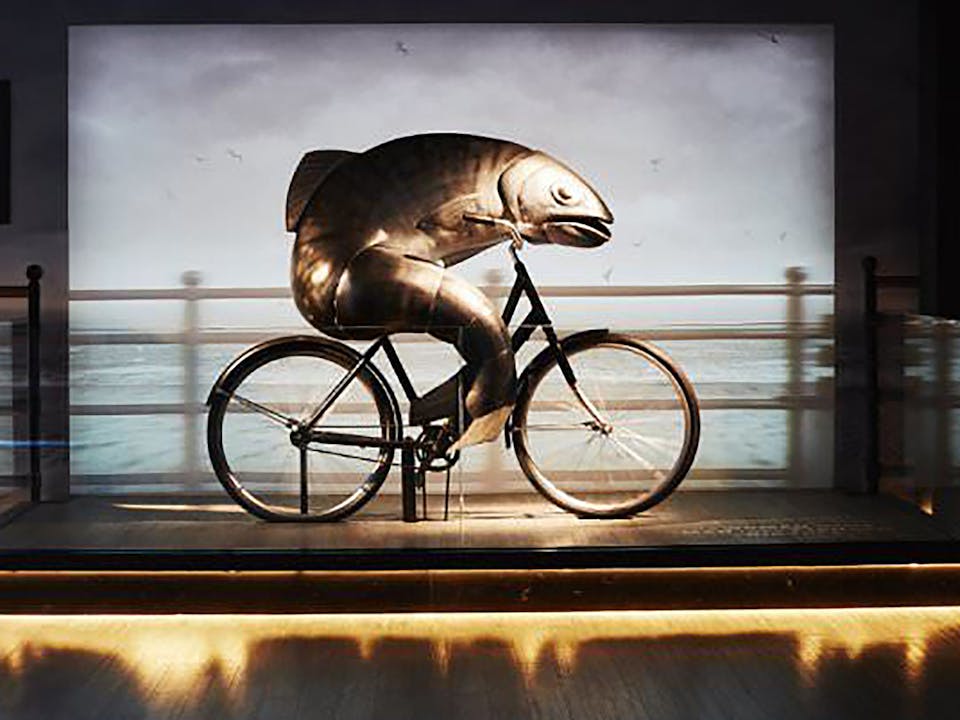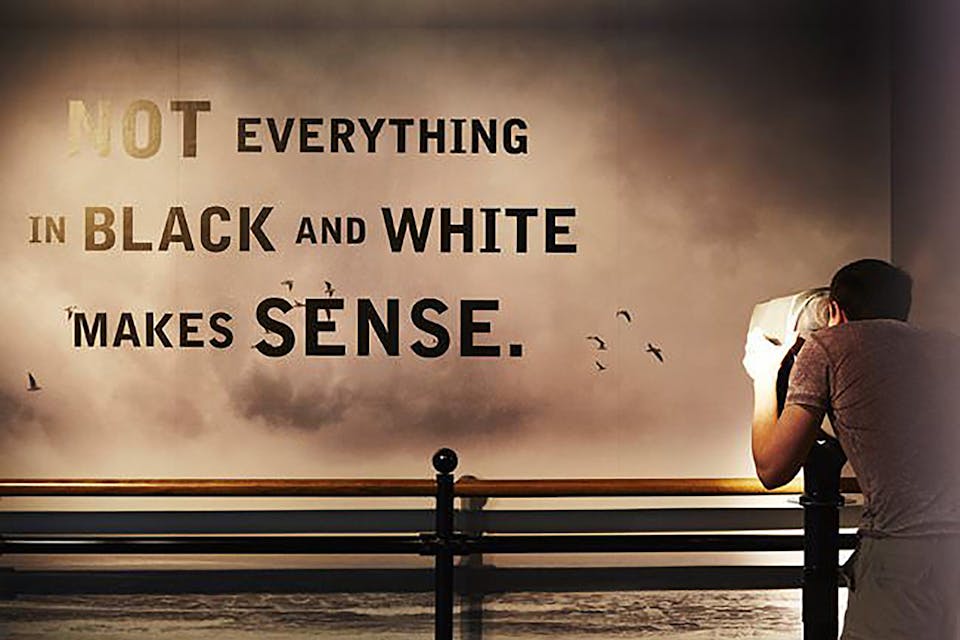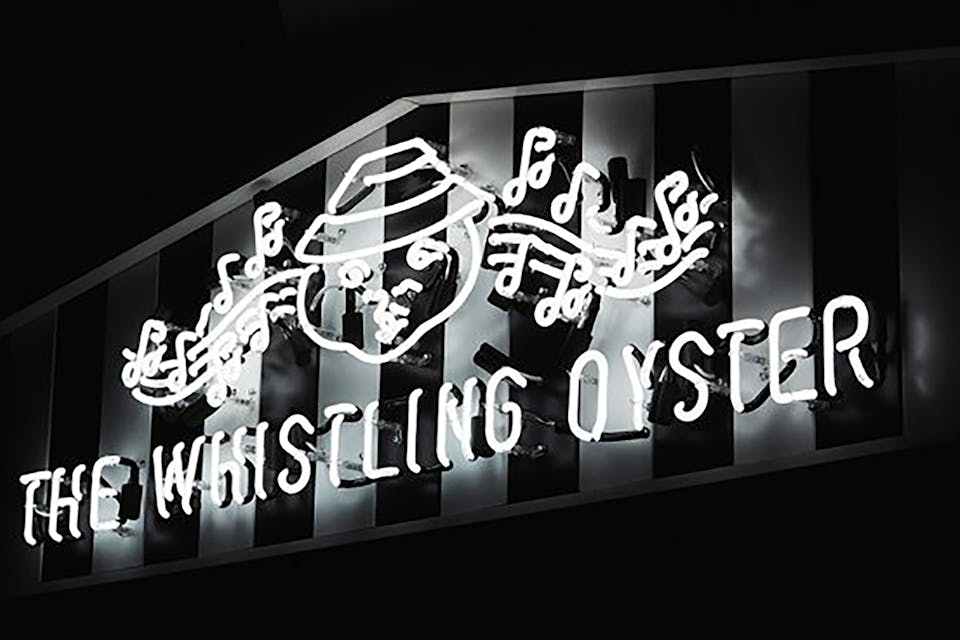 The Wow Moment
A 24m x 2.5m cinema screen wraps a full 180 degrees, taking the brand's most legendary TV advertising to a whole new level. 12.1 surround sound delivers extreme volume, giving ads like Surfer (and its famously bone-shattering soundtrack) even greater intensity.
Viewers are plunged into a swirling pint of Guinness with a bespoke CGI surge background piece enveloping the room. The sound echoes the waves as they crash through the space.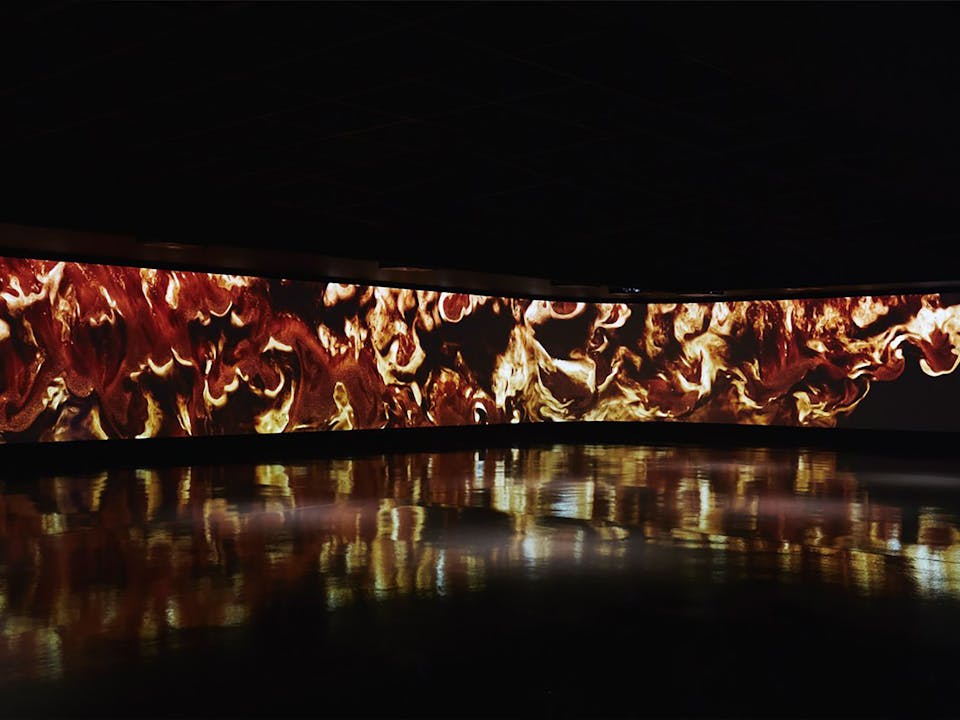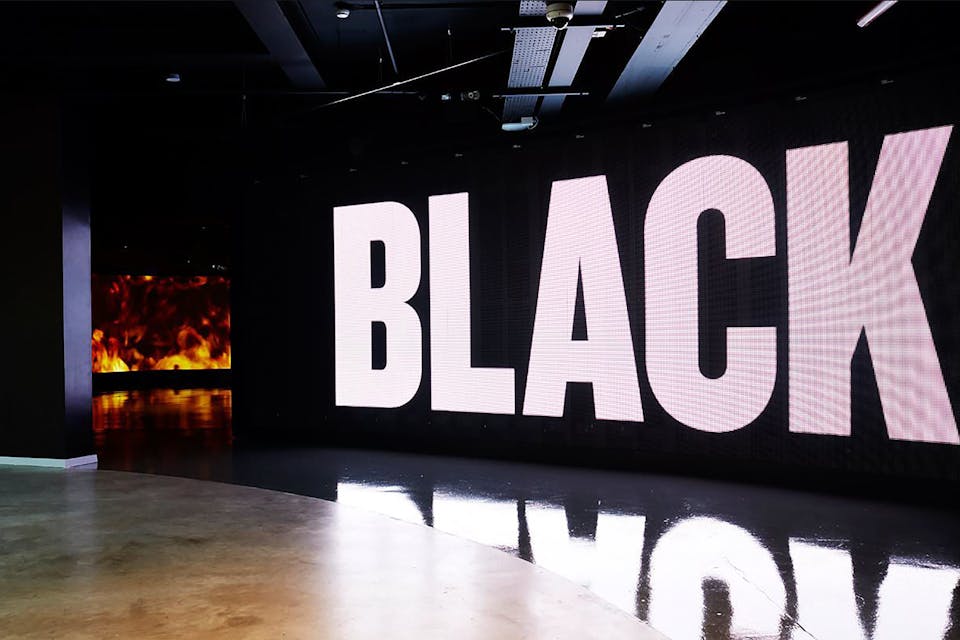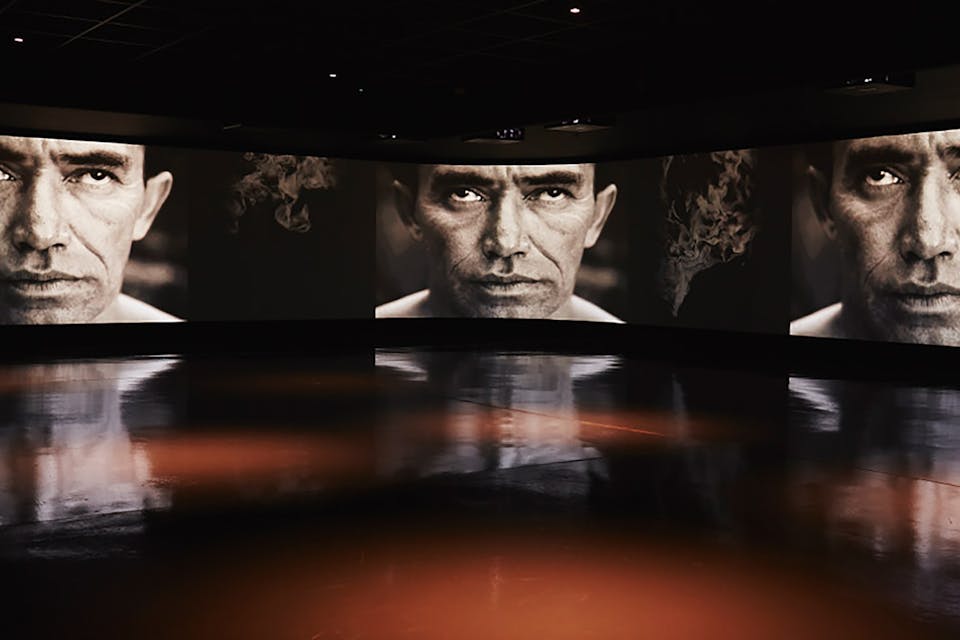 LAST ORDERS
We hero Surfer, the 1999 Guinness TV spot frequently voted one of the best ads of all time, with a special installation. Twenty oversized clocks and six big wave surfboards are suspended above a five-storey void, paying tribute to the epic "tick followed tock" narration.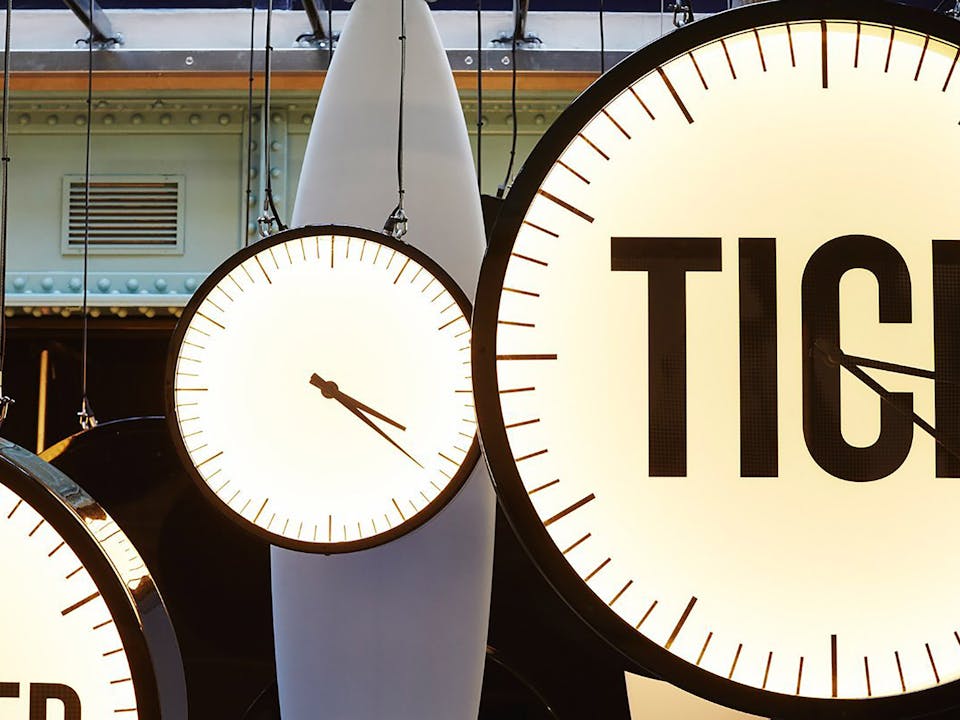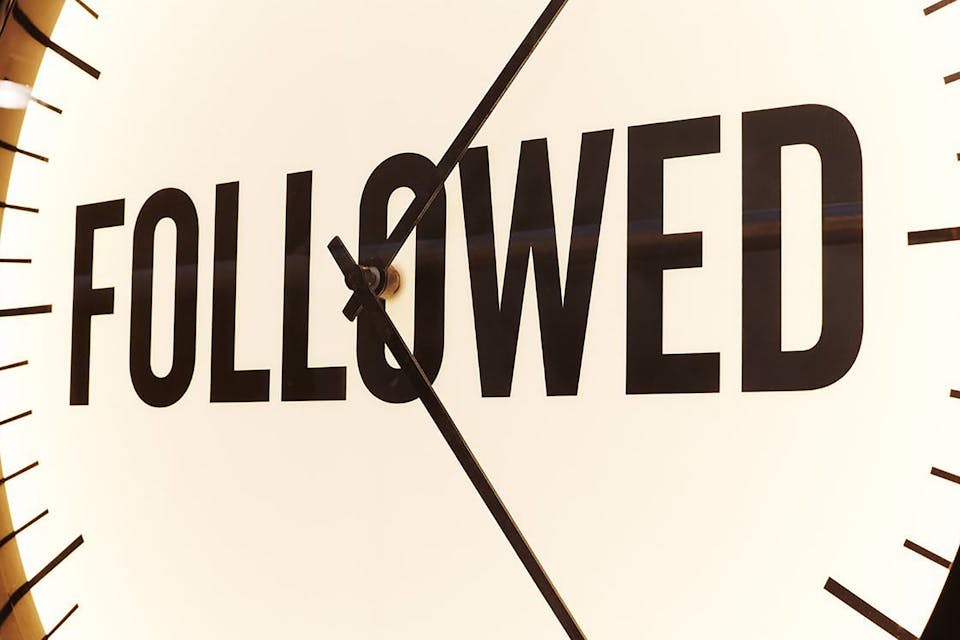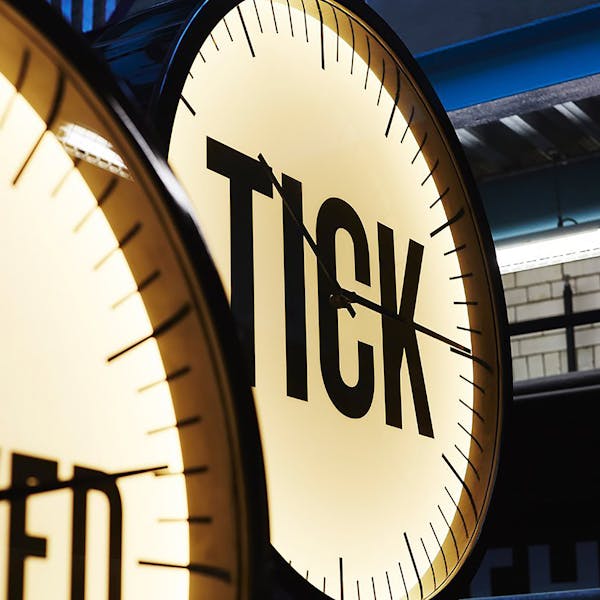 The Archive Bar
Visitors can use the iPads to browse a huge archive of classic Guinness material at their leisure.