FEATURED IN
-
Sky Sports News
Manchester Evening News
Soccerbible
Umbro was about to celebrate its 95th year as a leading football brand with Mancunian roots. We saw a perfect moment to get the city's famously vocal football fans involved.
THE CHALLENGE
Umbro has always been proud to call football-mad Manchester home. To celebrate their 95th birthday, the sportswear brand wanted to do something special in the city where it all began.
OUR RESPONSE
As a Manchester-based agency, we knew a traditional campaign wouldn't do the job. We wanted to create a piece of work that the city could be a part of, and truly value. The idea of a mural quickly gained support. But we'd seen other brands score own goals by painting commercial messages on city walls without considering local sentiment.
The solution was to make the people of Manchester co-creators of the work. The mural would be their opinions on the beautiful game, brought to life in glorious colour – and at a scale you couldn't miss.
To kick things off, we reached out to the city on Instagram and Twitter with #umbromanchester and the question, 'What does football mean to you?'. Thousands of colourful responses would eventually be whittled down to our best 11. While the tweets came flooding in, we were busy searching out the perfect spot in town.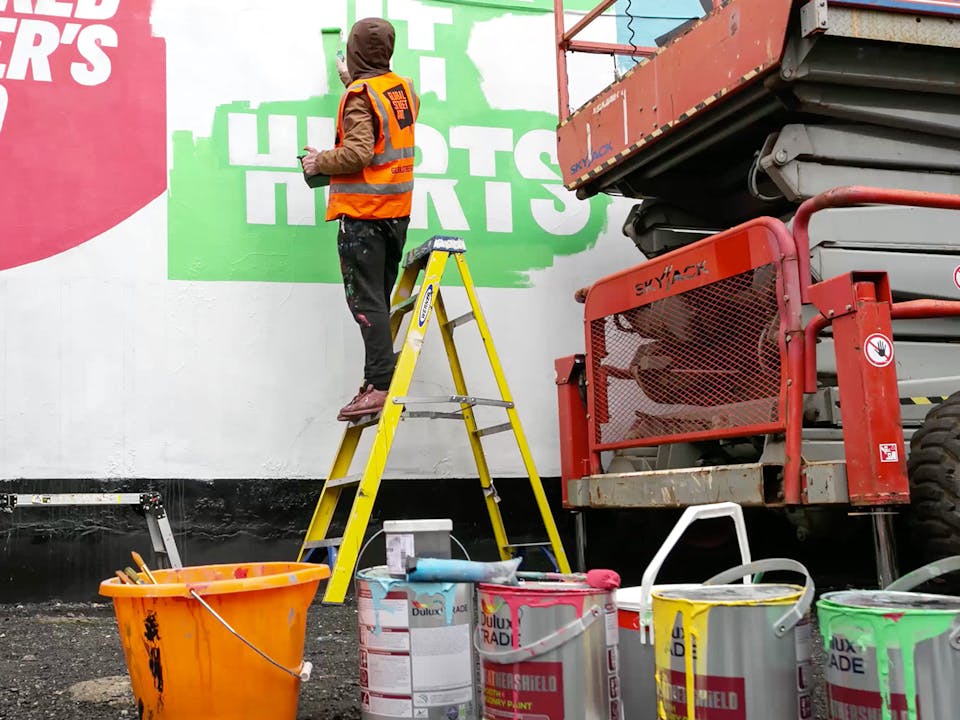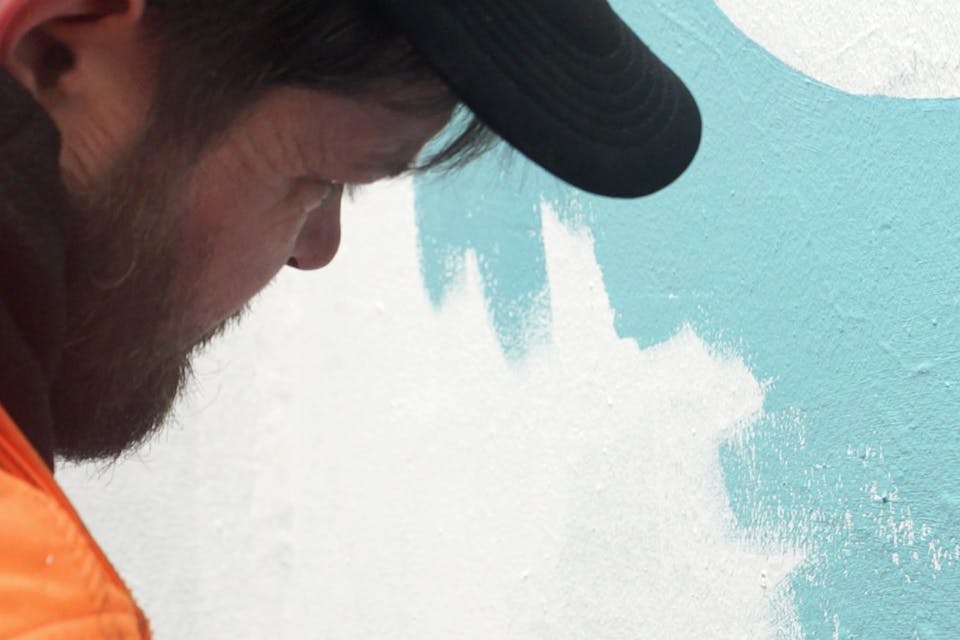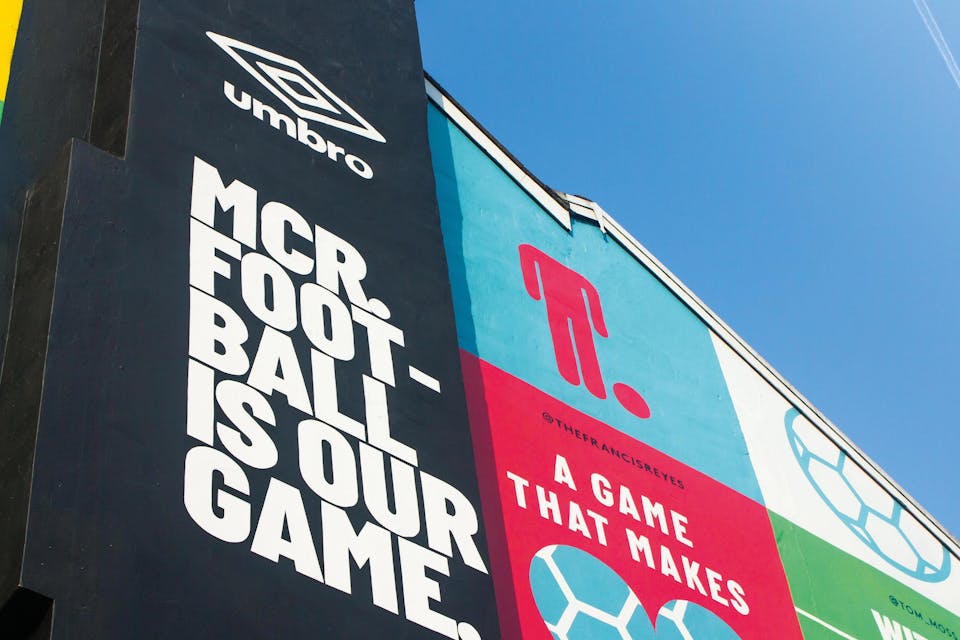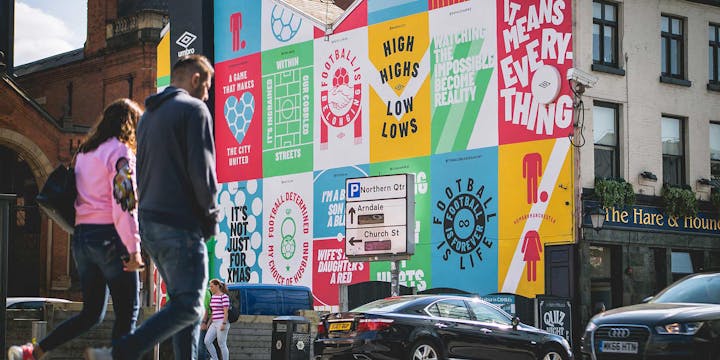 "Once again, LOVE's response to the brief delivered on every level. We continuously aim to set ourselves apart from the competition, who tend to go for serious tones and over-claims. Instead, we showcase what makes our football boots world class, using down to earth language and keeping football culture at the heart"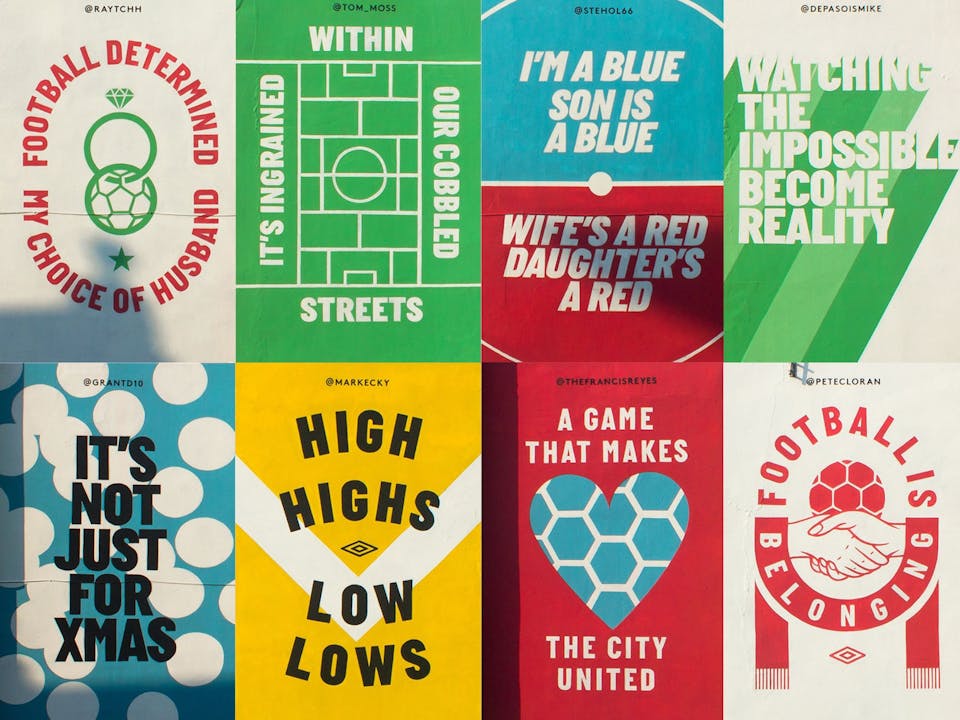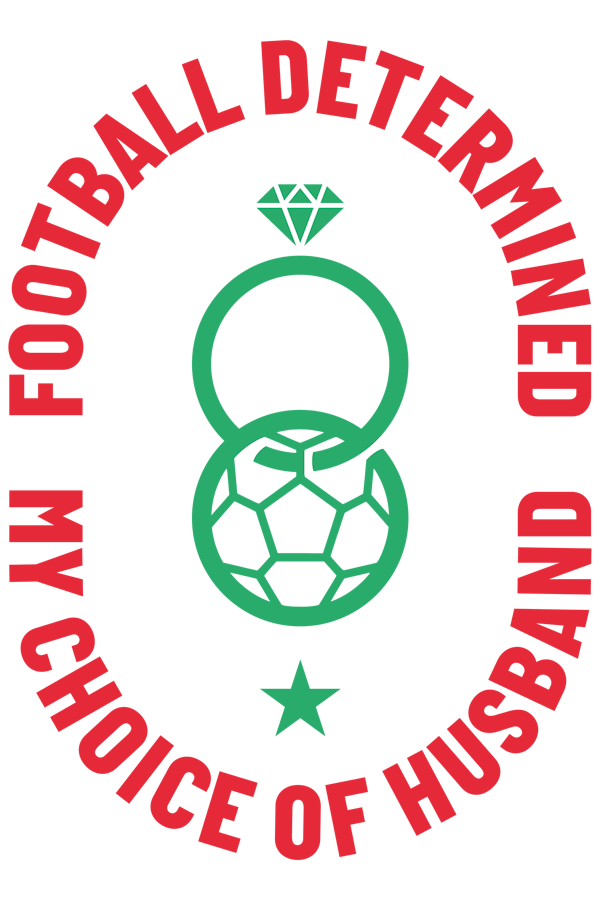 Our partnership with Umbro now spans 16 years and counting, keeping David relevant in a world of sporting Goliaths. Our big ideas have driven millions of fans to Umbro content without paid media spend. Proof that you don't need big names to get big results.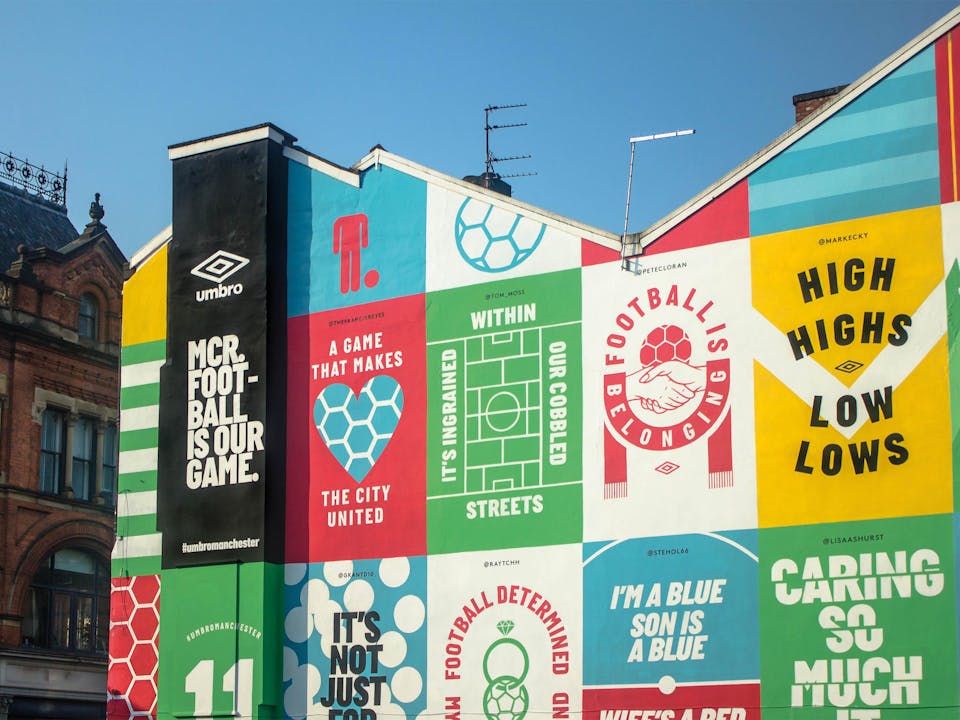 Audience Engagement
137803+