Wiggle
GET YOUR WIGGLE ON
Brand Strategy & Design
Identity Design
Comms
To make a new audience listen, Wiggle needed to find their voice. In a sea of 'just do it's' and 'go hard or go home's' they wanted to put the soul—and the smile—back into sport.
THE CHALLENGE
If exercise in lockdown taught us anything it's that its benefits go far beyond the physical. So when a new wave of fitness fans emerged post-pandemic, motivated by more than smashing PBs, Wiggle saw an opportunity to celebrate the less serious, more social side of exercise.
They wanted to capture the joy of getting your Wiggle on— however you do it. They asked us to turn them from a retail platform for cycling enthusiasts to an accessible multi-sport brand.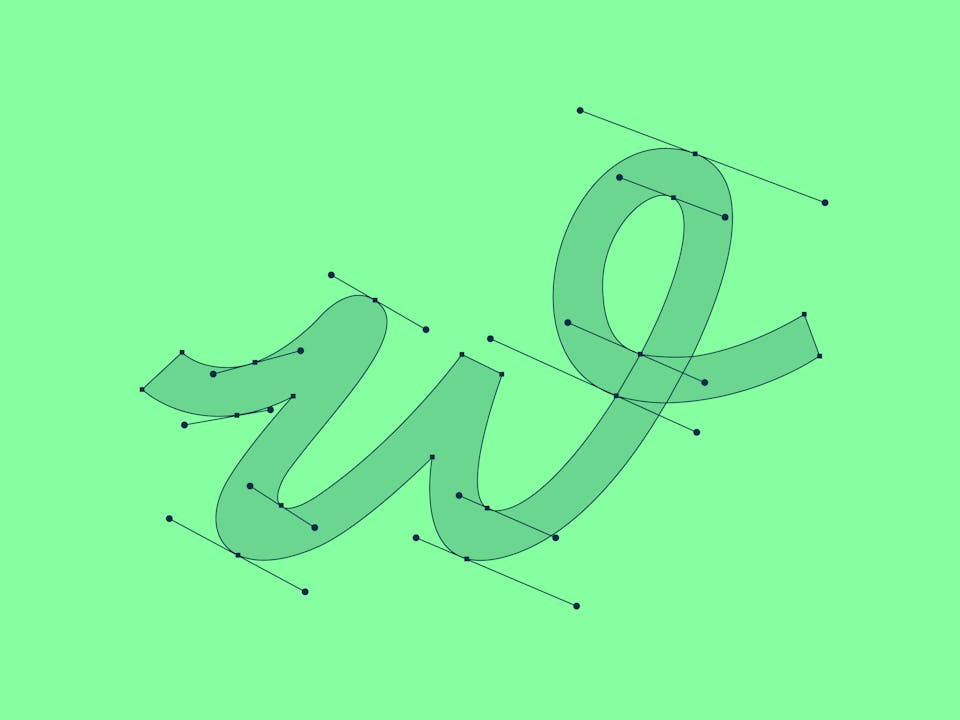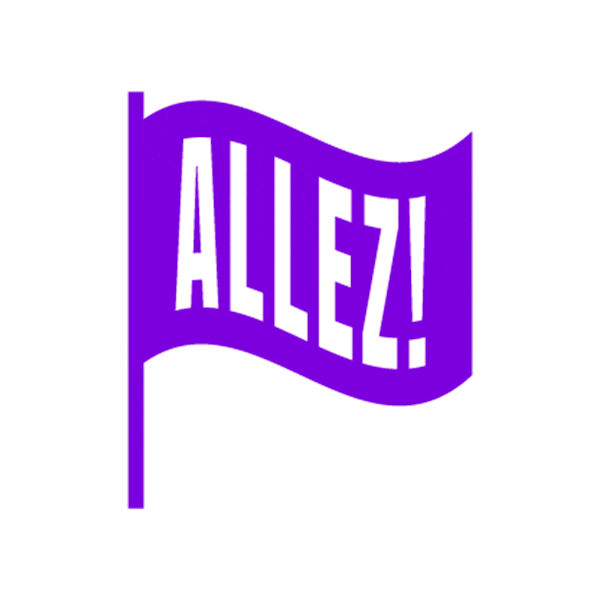 SAY IT RIGHT
Sports retailers often lean into performance-led cues, feeling the burn, smiling through the pain and glorifying the suffering of exercise. With Wiggle, we wanted to offer a new perspective.
The new brand moves away from a product focus. Celebrating getting active and the moments of shared achievement we all love. We wanted to channel the voice of the mate that's always positive, always motivating and always up for it. There for everything from the 5am jogs to the post-cycle pints.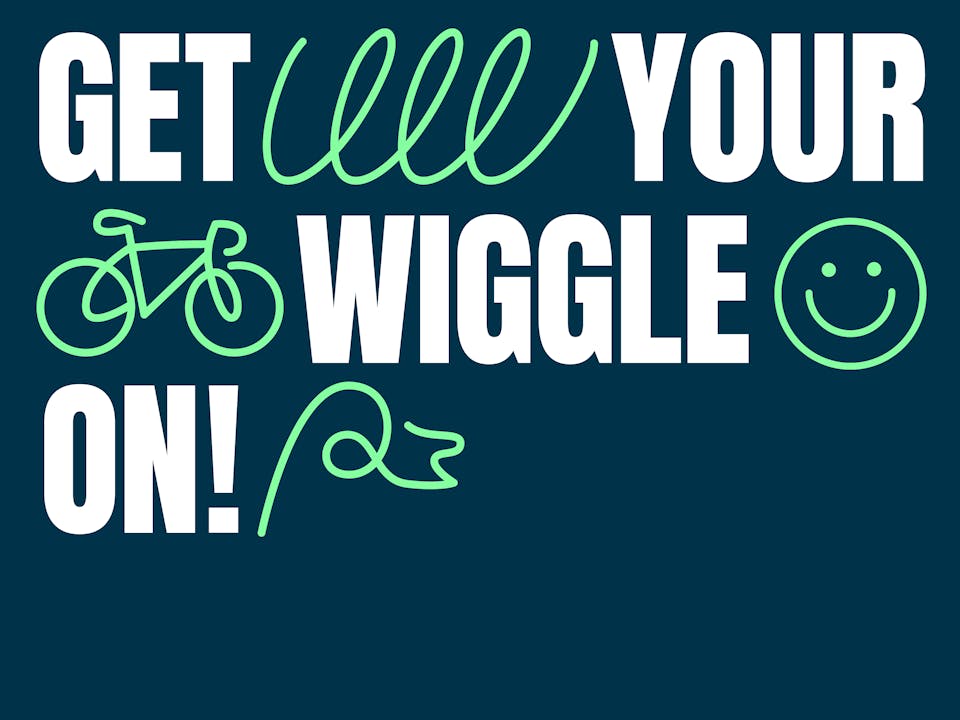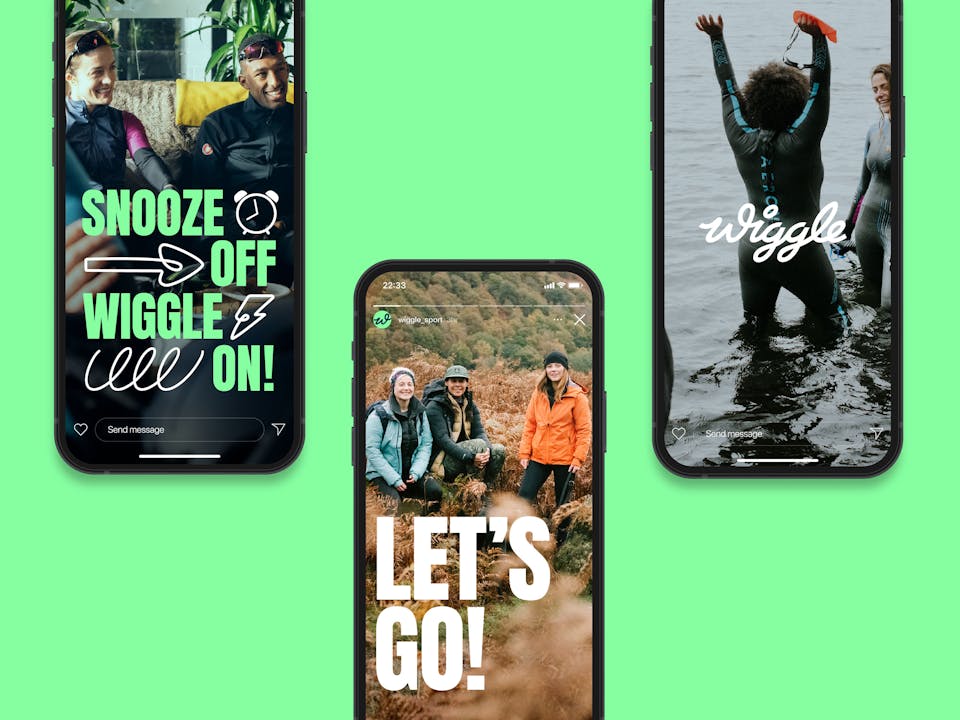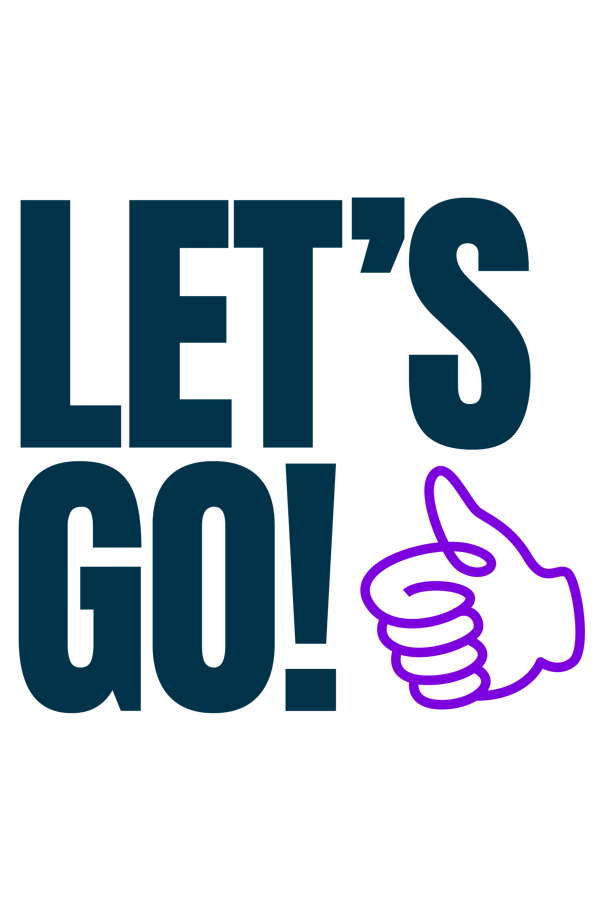 POWER IN PLAY
The new "always up for it" brand positioning came first. This paved the way for a hand-drawn cursive wordmark inspired by kinetic motion, a bespoke suite of icons, a vibrant colour palette and a positive, playful brand voice— motivating athletes of all abilities.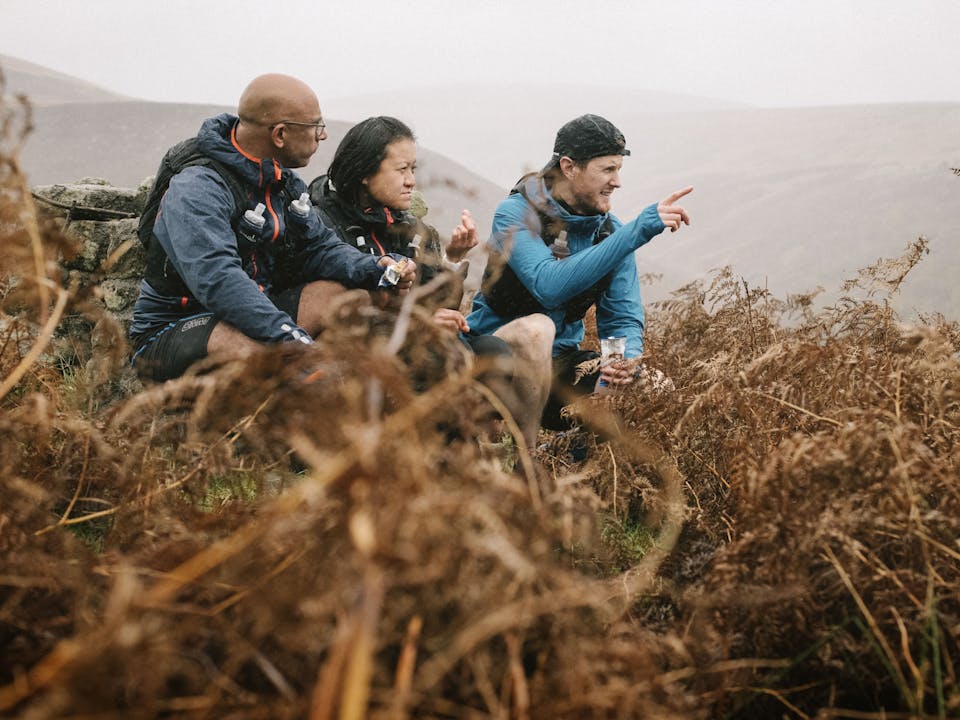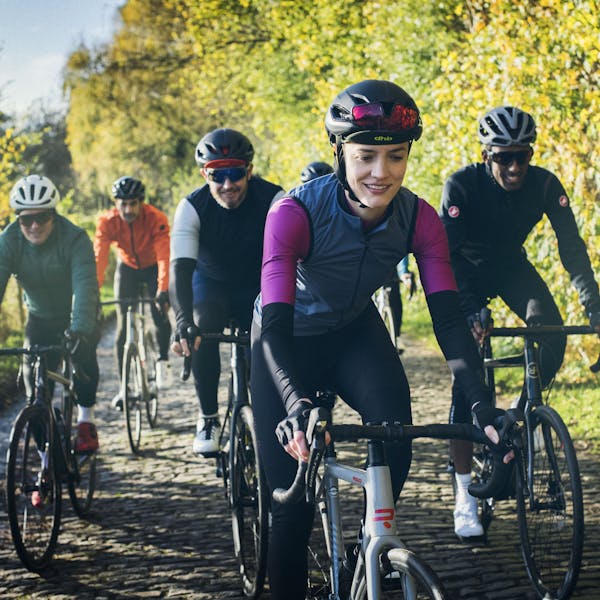 Ed Cracknell, head of brand at Wiggle commented "we wanted to bring some soul and warmth to what is sometimes an ultra-serious category". Photography from Percy Dean, produced in collaboration with local running, swimming, and cycling clubs as well as community hiking groups, captures real exercise moments for a campaign that priorities being relatable over aspirational.