BREWDOG DISTILLING CO.
FIVE HUNDRED CUTS BOTANICAL RUM
Brand Strategy & Design
Identity Design
Packaging Design
FEATURED IN
-
Channel 4 Sunday Brunch
Luxebible Spirits Top 50
RECOGNITION
-
The Design & Packaging Masters Awards 2019
Five Hundred Cuts – Gold
When BrewDog Distilling Co. introduced us to their vibrant botanical rum, we saw a chance to bring authentic storytelling and real craft back to the category.
THE CHALLENGE
BrewDog were plotting to reclaim rum from the pirates. Instead of a sickly sweet spirit with a dubious nautical back story, they had created a handmade spiced rum flavoured naturally with botanicals. How could we launch a compelling alternative to the category's big players?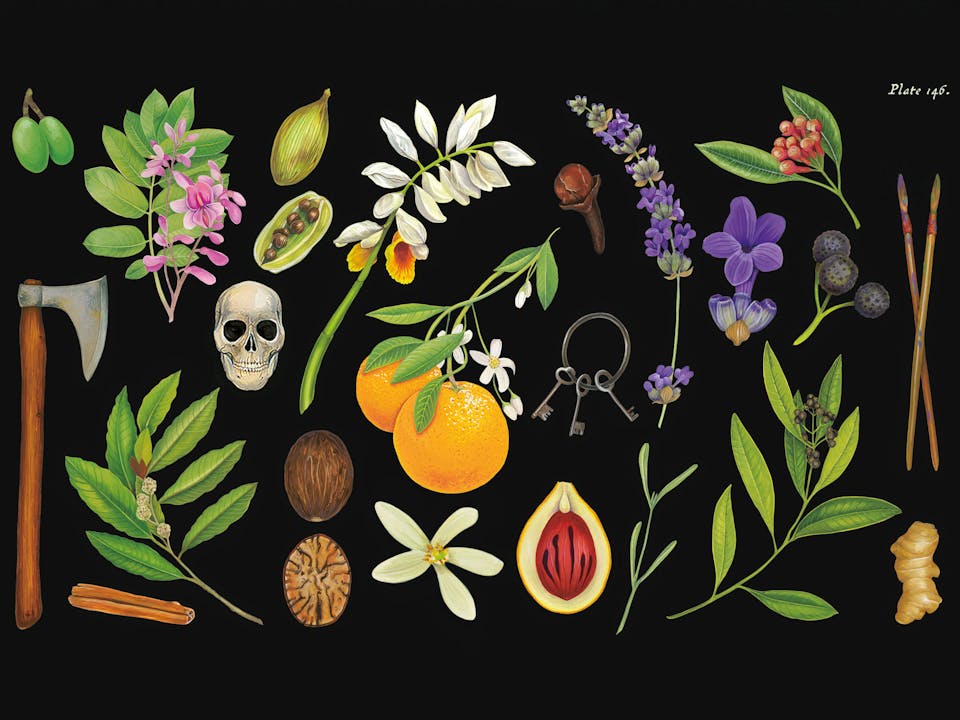 OUR RESPONSE
This real and vibrant rum needed a spicy true story to match. Our research took us back to the 1700s, and the largely forgotten illustrator Elizabeth Blackwell – her tale turned out to be a real page-turner. Aberdeen-born Elizabeth created A Curious Herbal, the 18th century's go-to guide for herbal medicine. Her book of 500 botanicals (or 'cuts') was completed almost single-handedly by the artist while her husband Alexander languished in jail.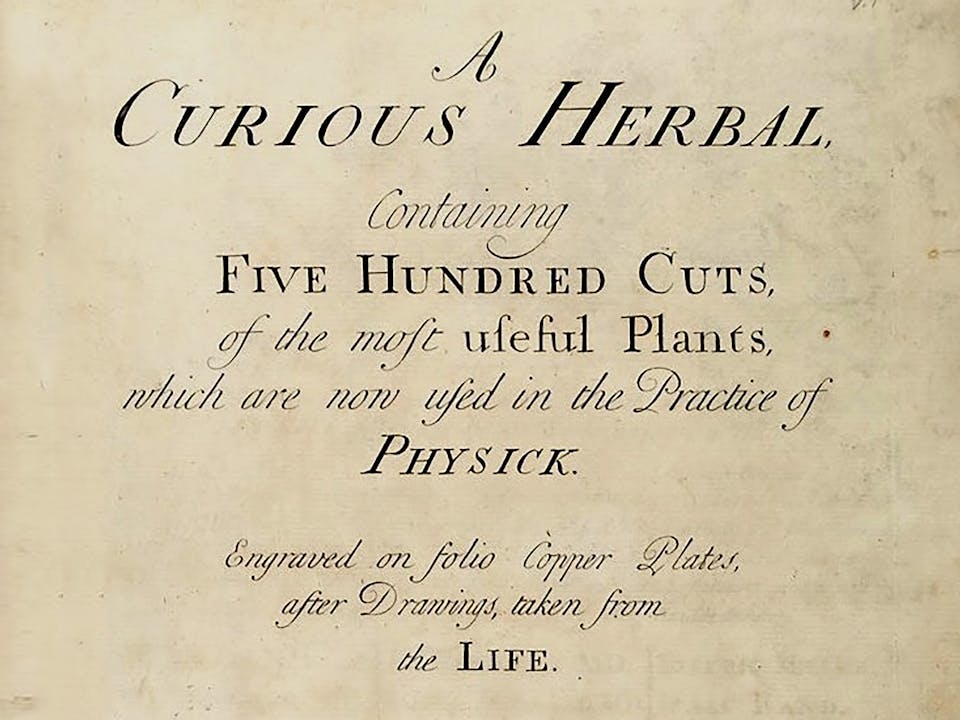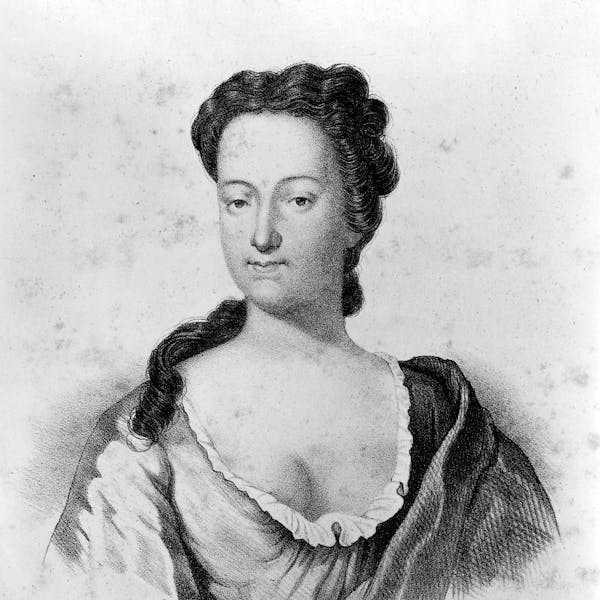 Exotic plants, a healthy dose of drama and a direct link to BrewDog's Scottish backyard – the perfect story to launch the distiller's botanical rum. Time to give Elizabeth her dues.
We learned everything we could about Elizabeth, aka the original spice girl. No stone was left unturned, from viewing an original copy of A Curious Herbal to commissioning research from an Aberdeen historian. We discovered that although Alexander regained his freedom (with Elizabeth's help), he later travelled to Sweden – leaving his wife behind in London – and was implicated in a plot to overthrow the king. In 1747, the hapless husband was executed.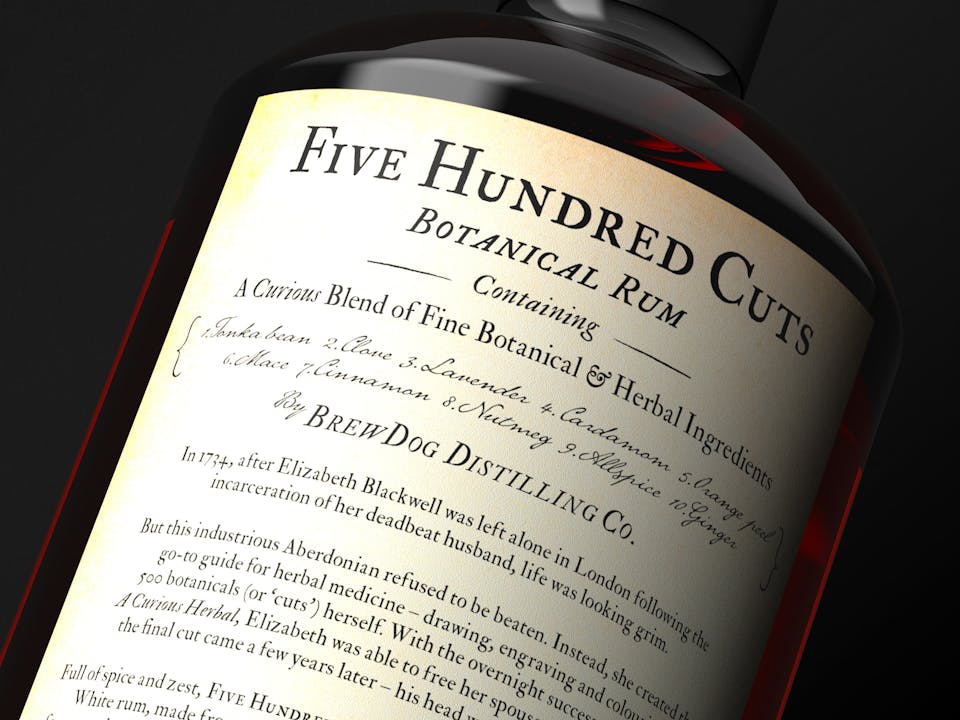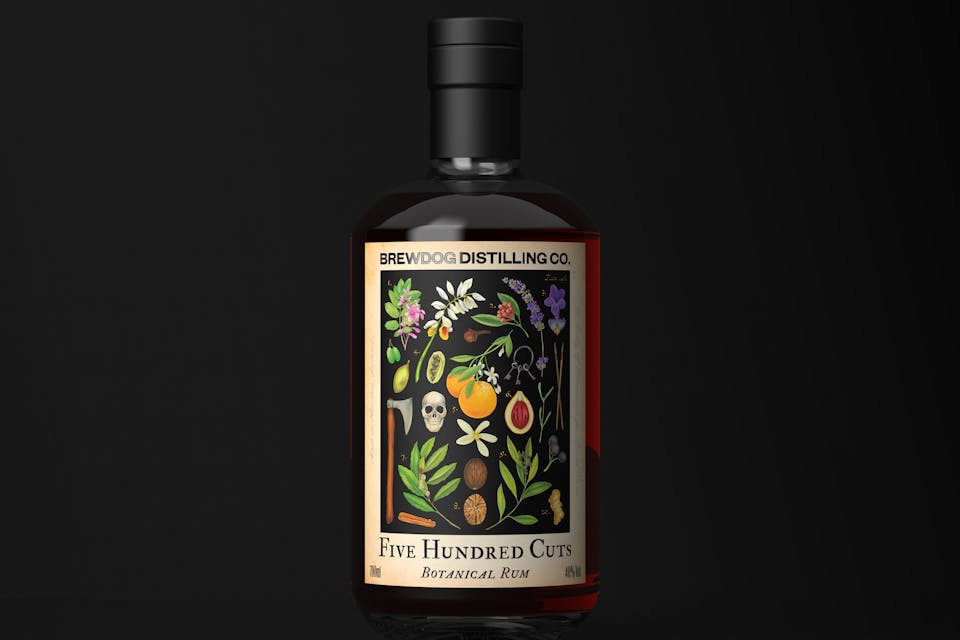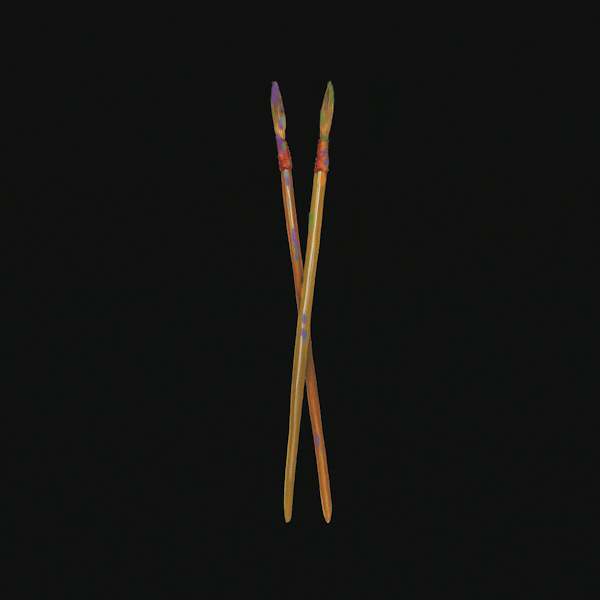 For the label illustration, Elizabeth's influence loomed large. We needed a female artist who could pay homage to the original drawings by adding a contemporary edge. Cornwall-based Sarah Jane Humphrey rose to the task with an exquisite depiction of the rum's ten botanicals. Additional features like the skull and executioner's axe were included to reflect the darker side of the Blackwells' story.
DISTILLER'S CUT
The story continued with Distiller's Cut, a limited edition bottling that goes bigger and bolder on flavour. For the label illustration, we brought the doomed romance and macabre fate of Alexander Blackwell to the forefront with a large skull surrounded by botanical flavour cues.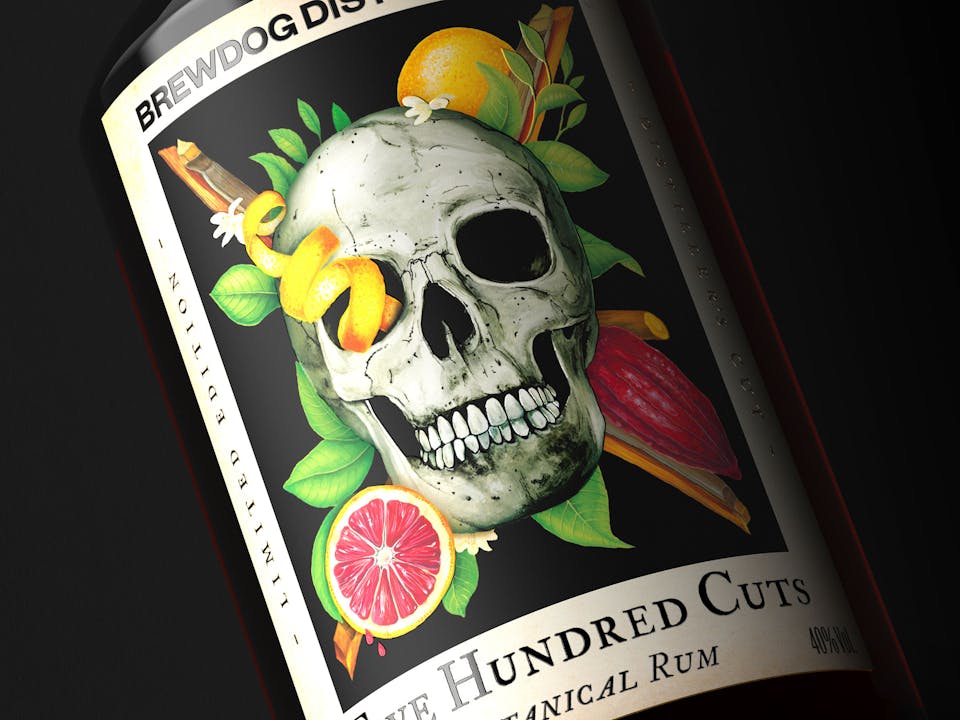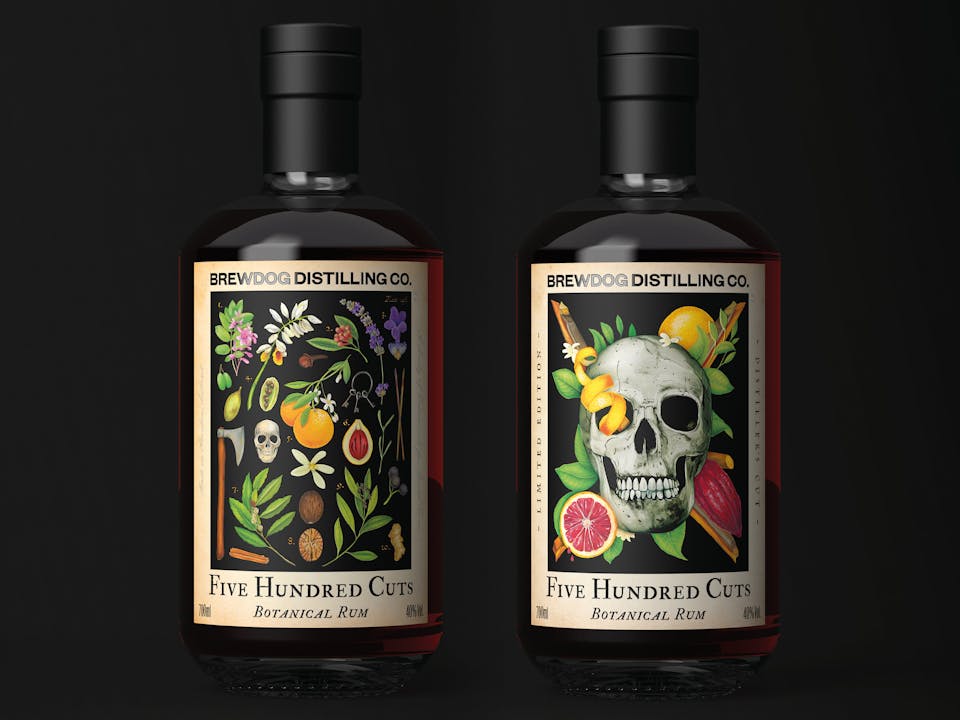 Five Hundred Cuts launched with a tasting event at the Chelsea Physic Garden, where Elizabeth had studied samples for her drawings nearly 300 years before (her former lodging is just around the corner).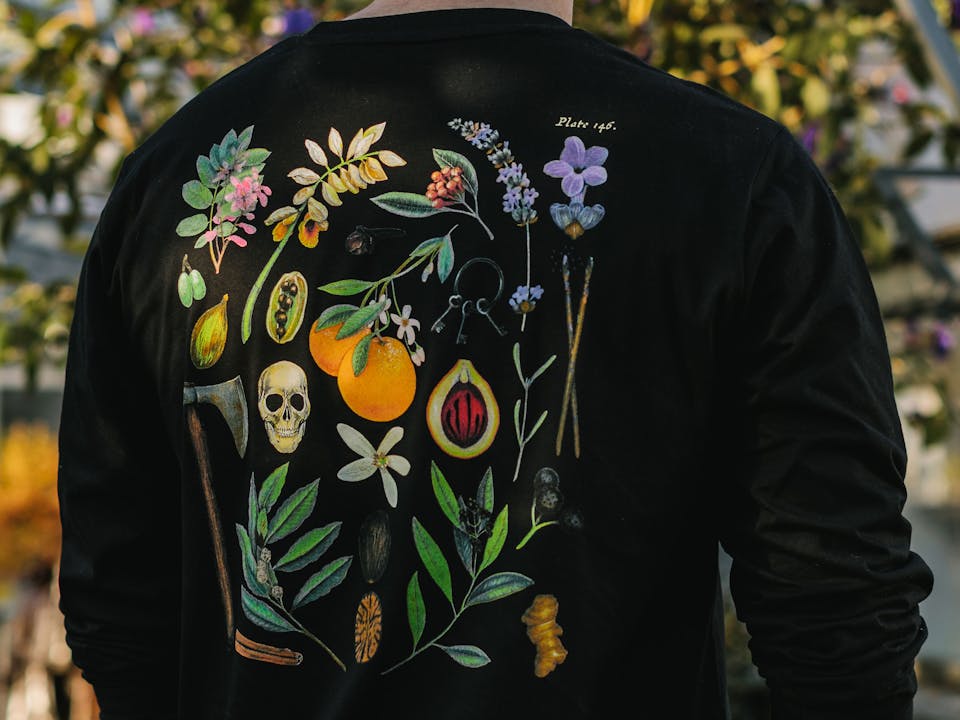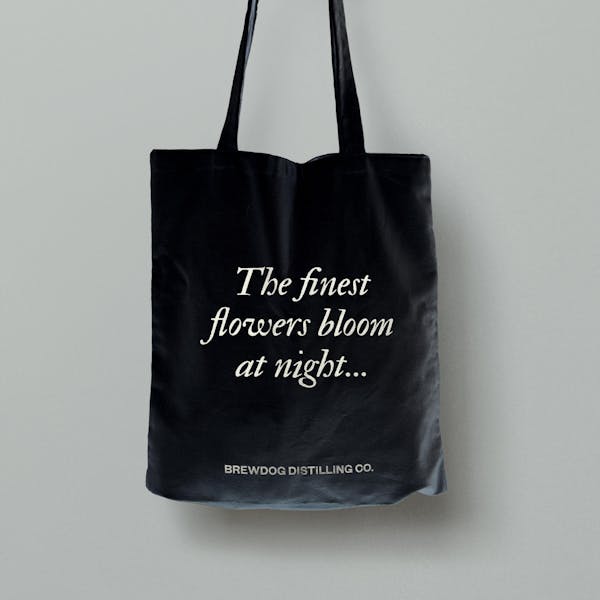 Art direction of the interior space included a floral installation to celebrate botanical beauty with a twist of darkness, as well as selected merchandise and giveaways. Rum cocktail expert Georgi Radev created a trio of bespoke serves for the occasion.