BREWDOG DISTILLING CO.
ROGUE WAVE VODKA
Brand Strategy & Design
Identity Design
Packaging Design
FEATURED IN
-
Design Week
Stylist
Creative Boom
LSN Global
RECOGNITION
-
The Spirits Business Vodka Masters Awards 2019: Rogue Wave – Gold
BrewDog Distilling Co. wanted to launch a vodka that wasn't shallow. A spirit born from the grit and graft of the North Sea. We saw an opportunity to shake up the category with the true story of a one-armed sailor.
THE CHALLENGE
BrewDog were making a vodka steeped in the rugged coastal environment of their Aberdeenshire home. They wanted consumers to know about their dedication to craft and quality distilling. At the same time, they needed a brand that could blow the competition out of the water.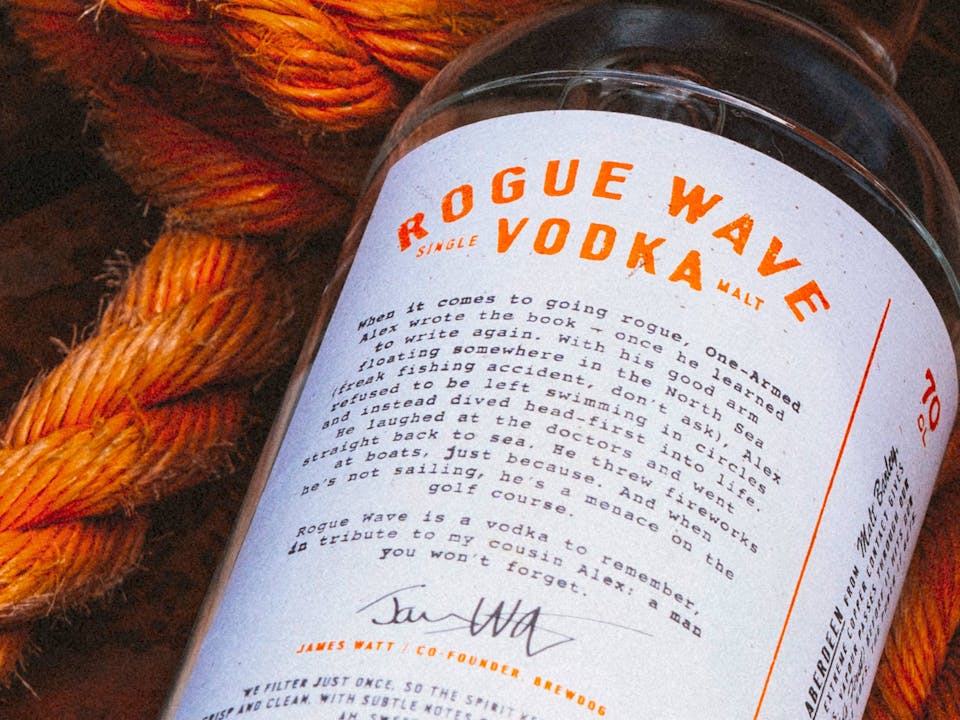 OUR RESPONSE
We took a deep dive into BrewDog founder James Watt's family history and his ties with the North Sea. Several stories later, we discovered his vodka-loving, firework-toting sailor cousin, who became the inspiration for our slightly irreverent take on the spirit.
Meet One-Armed Alex, a loveable rascal who lost his arm at sea but kept sailing anyway. Through sheer determination and buckets of mischief, he made a name for himself at sea and on land. Rogue Wave is a vodka to remember, in tribute to Alex: a man you won't forget.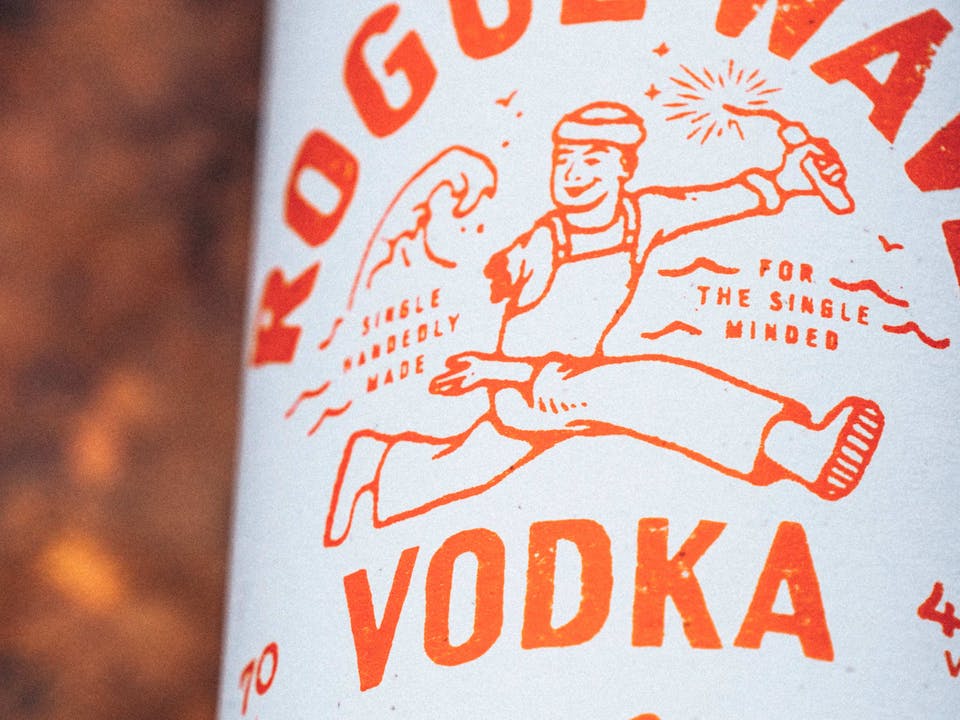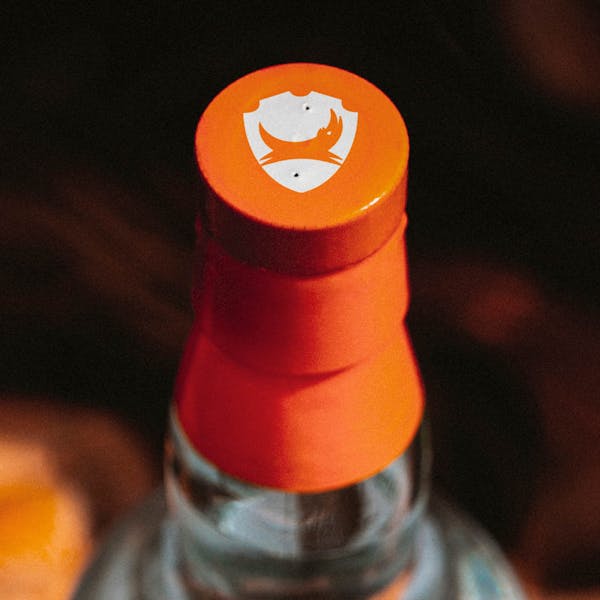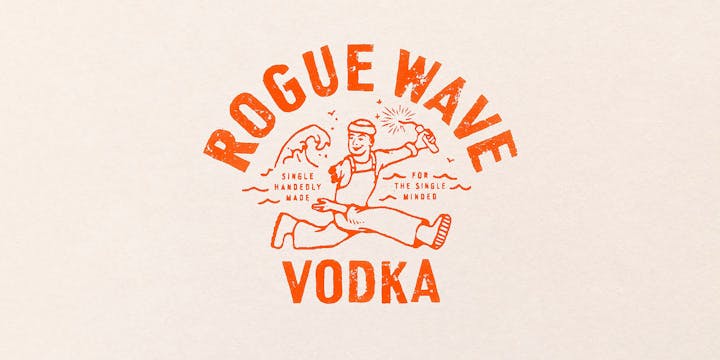 One-Armed Alex is the hero on pack. A character with a tireless sense of mischief, he comes to life through illustration - a lit firework in hand and his severed arm tucked casually in his pocket. Inspired by sailing oilskins, orange became the brand colour. It provided cut-through in the vodka world's sea of sameness.
For the label, we wanted a rawness synonymous with the North Sea fishing environment. We used a rubber stamp to achieve the right level of print imperfection, creating something 'real' not polished.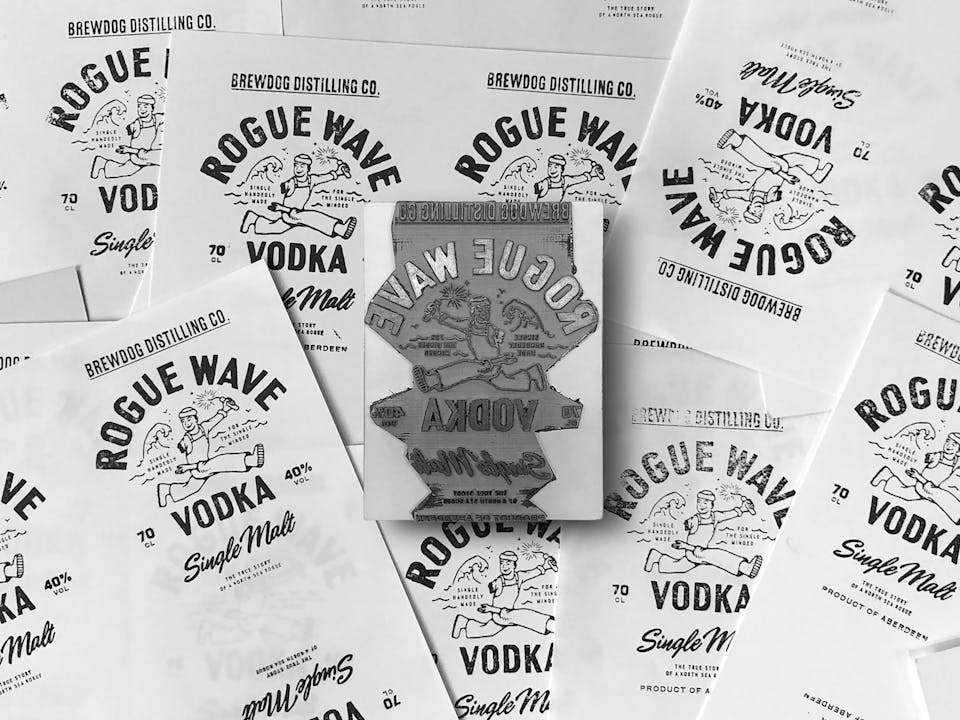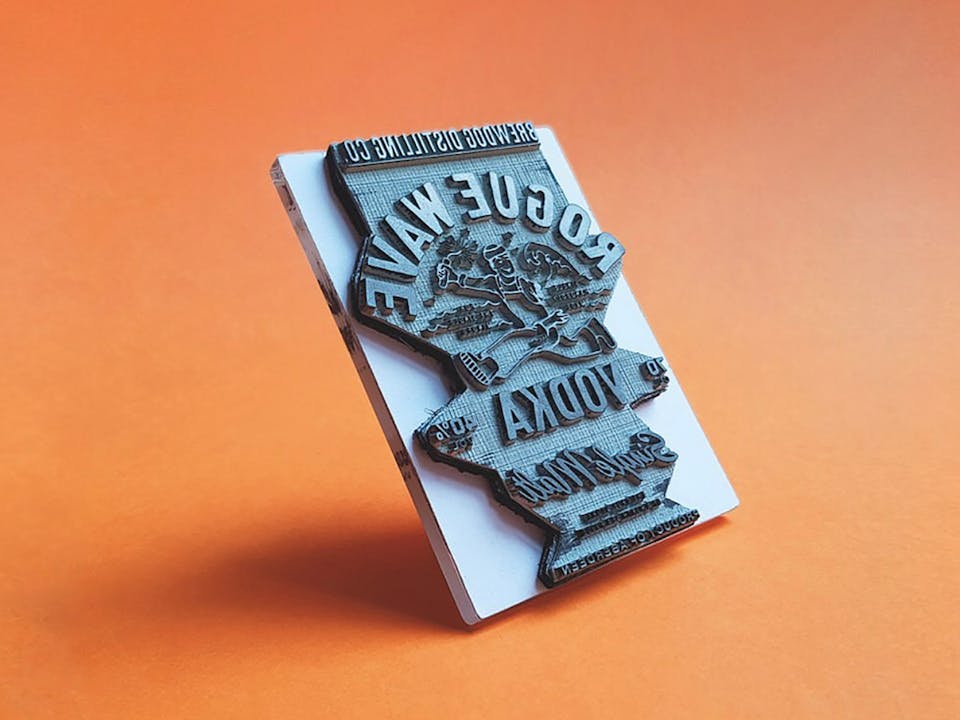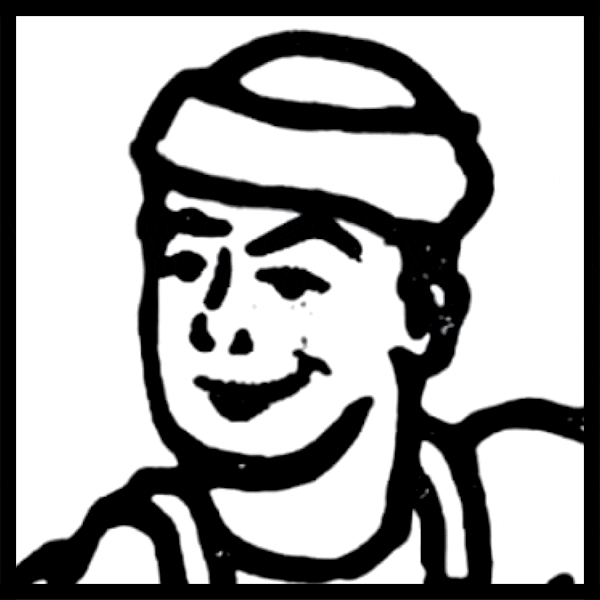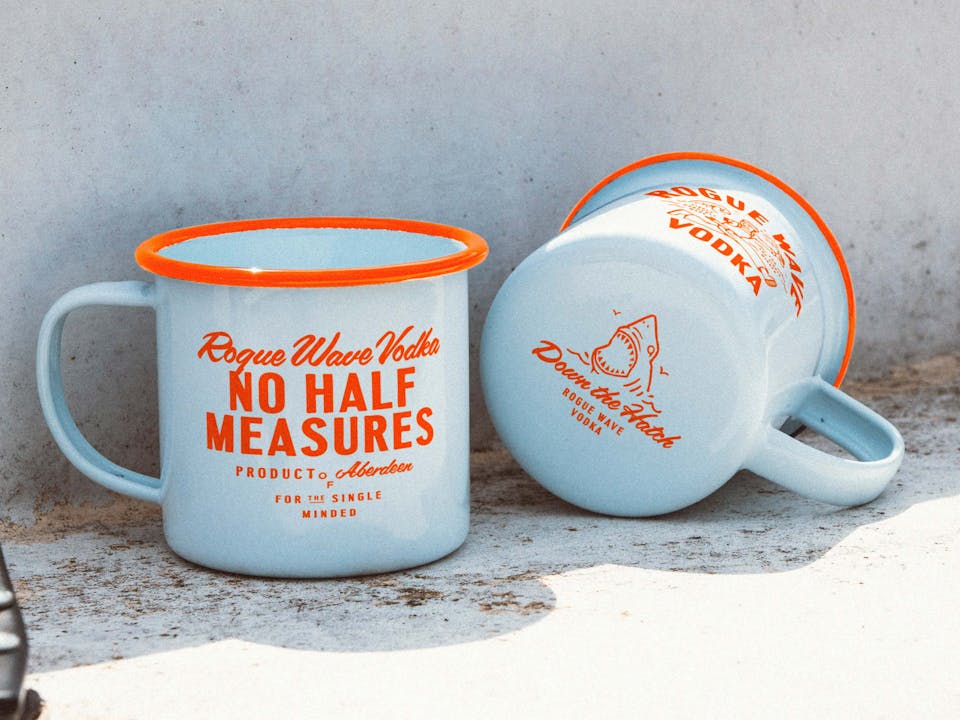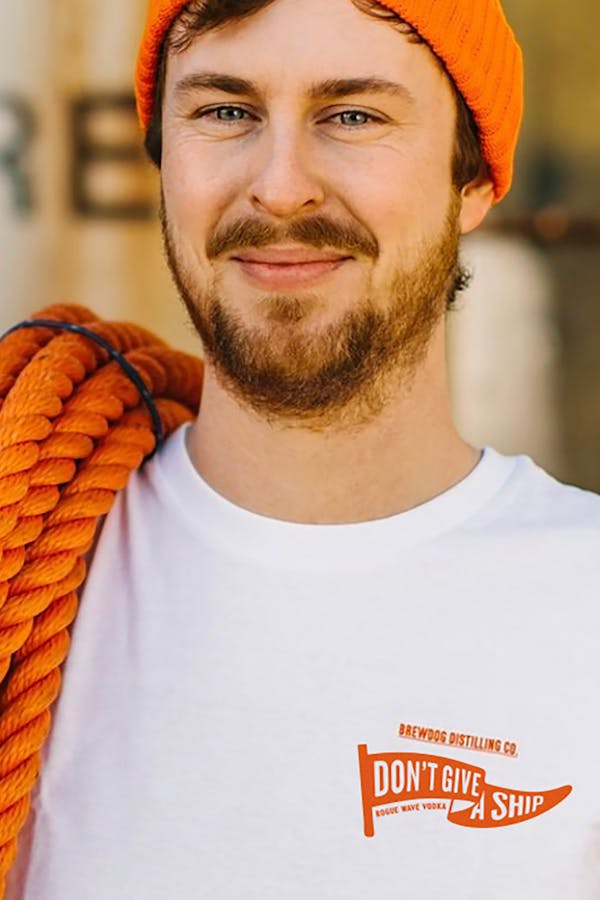 The brand's hand-made style reflects the craft of the liquid. We paired it with a personality-packed tone of voice to create a rich set of graphic assets, which become the basis for collectible merchandise.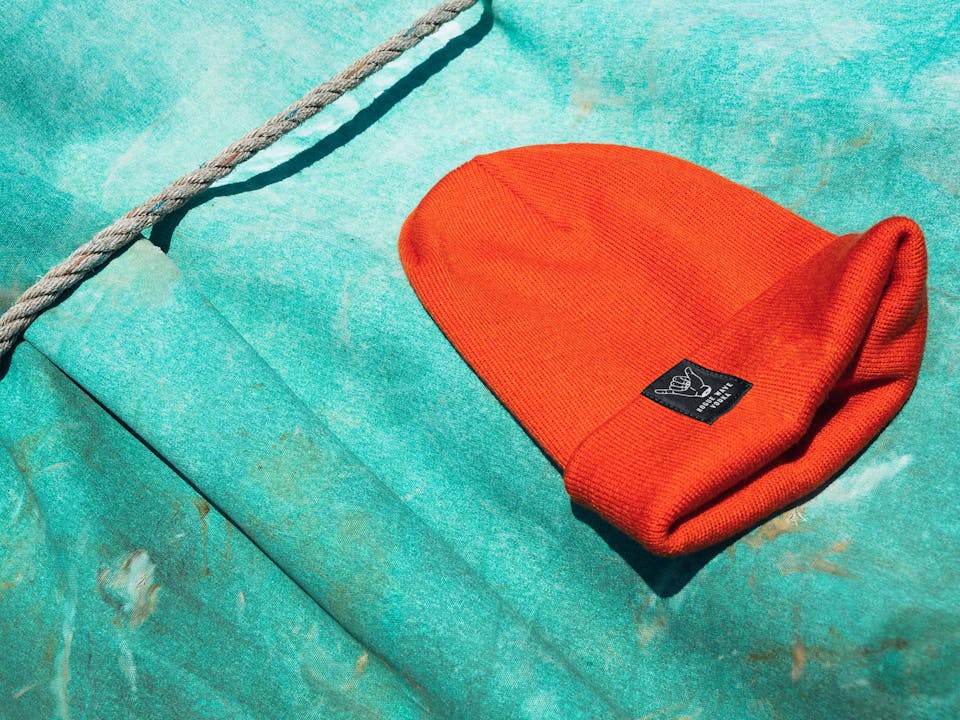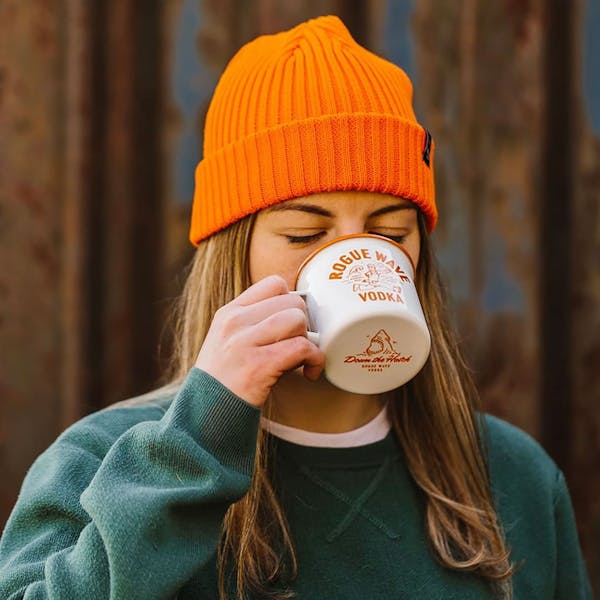 A robust brand playbook to prevent newcomers getting lost at sea. This lifesaver combines the tone of voice and graphic assets with brand activation ideas.