BREWDOG DISTILLING CO.
LONEWOLF GIN
Identity Design
Packaging Design
FEATURED IN
-
Creative Boom, GQ – 10 coolest things of the week:
RECOGNITION
-
The Design & Packaging Masters Awards 2019
Cloudy Lemon – Master
London Dry - Master
When BrewDog Distilling Co. asked us to relaunch LoneWolf, we saw the opportunity to create a gin that really stands out from the pack.
THE CHALLENGE
No other spirits category has grown like gin in recent years. With the market saturated and competition fierce, BrewDog needed a brand identity for their flagship spirit that would lead, not follow.
Looking to cut through in a market centred around delicate floral expressions, BrewDog wanted to break away with an identity that brought LoneWolf's juniper-forward bite to life.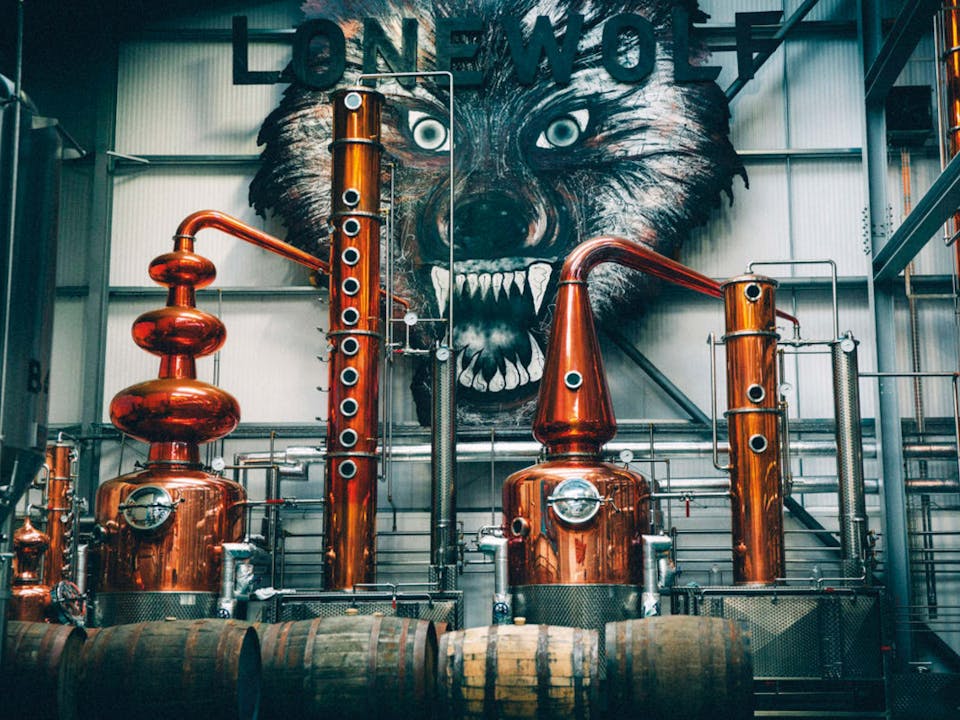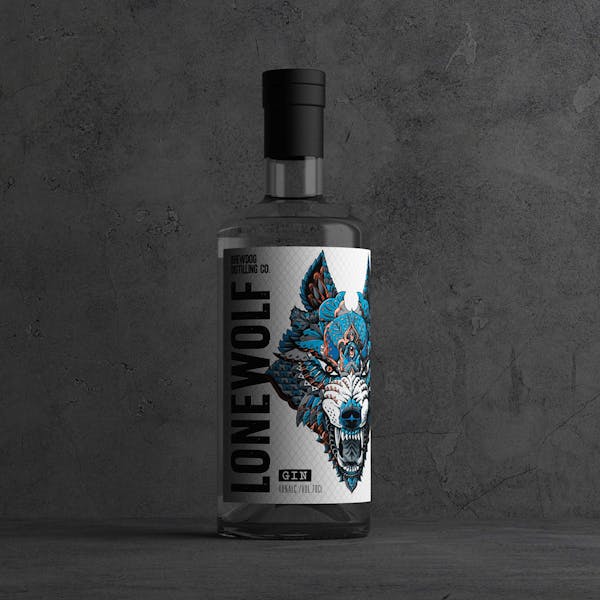 OUR RESPONSE
We hit the brief head on. As a symbol of wisdom, strength and guile the world over, the wolf was always going to be the star. Our approach was to commission an illustrator who could twin the true character of the beast with the contents of the bottle.
We worked with California-based illustrator BIOWORKZ to bring LoneWolf to life. His intricate style complemented the gin's craft and character perfectly. Bristling with texture and depth, the hyper-detailed label artwork speaks to BrewDog's uncompromising approach to distilling.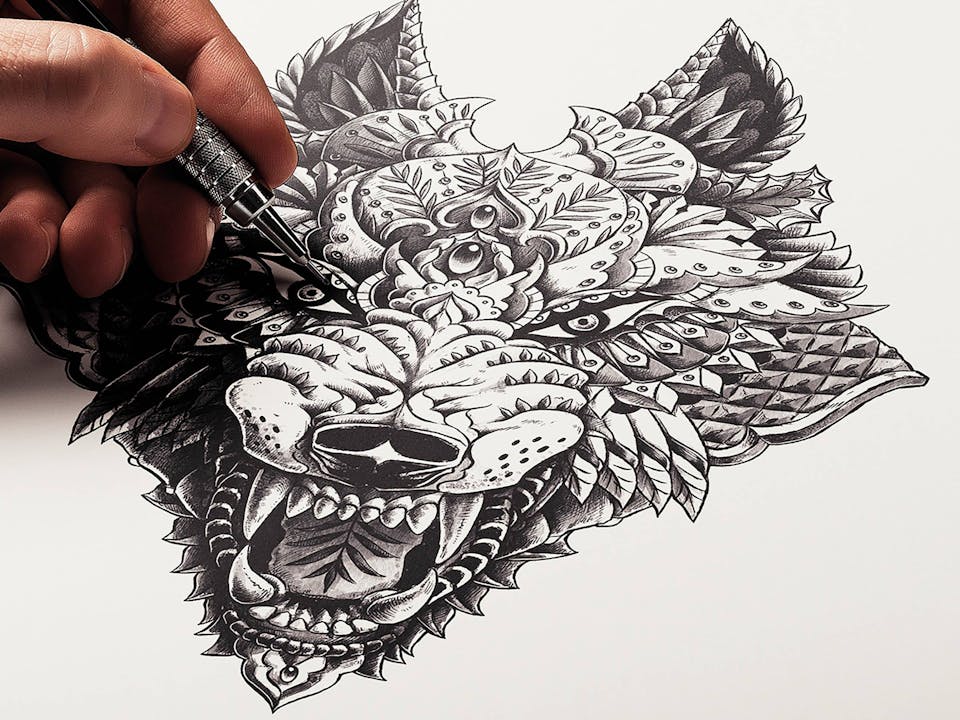 "I couldn't be happier with the fresh new identity of LoneWolf and the creative partnership found in LOVE. The agency really understood our vision, which is why the end result is a design both parties are immensely proud of... The wolf design, originally found on the wall in our distilling room, has been brought to life in a way sure to disrupt the market and rattle the status quo"
A growing pack
The relaunch of LoneWolf was soon followed by several line extensions, with many more in the works. We made sure the wolf's head emblem could be adapted for different colourways without losing any of its impact, resulting in distinctive yet familiar identities for the Cloudy Lemon and Gunpowder variants. The original wolf makes a striking appearance on the RTD LoneWolf and tonic.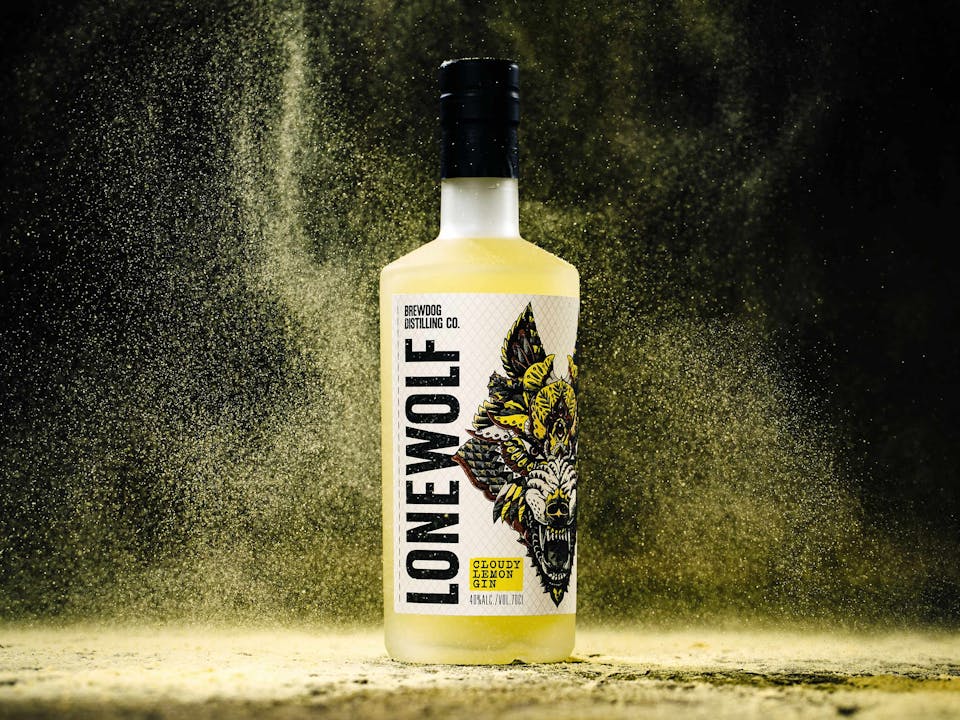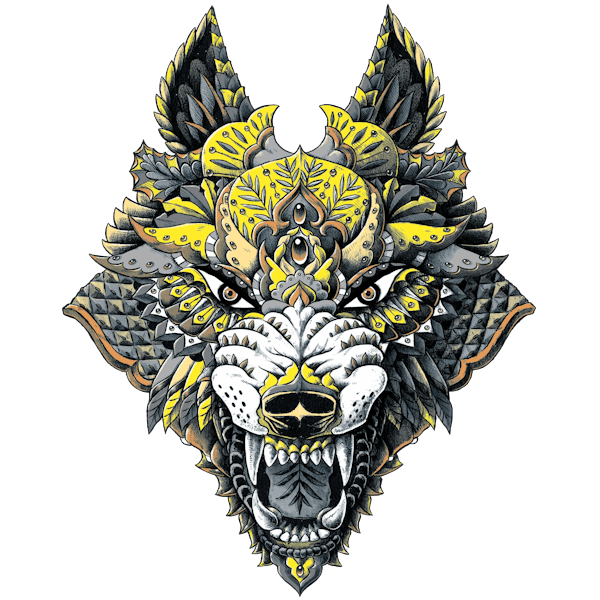 The result
Alive and impactful, the LoneWolf bottle delivers up close and at distance, helping it grab attention on-shelf and on the back bar.
The rebrand drove a huge confidence increase among major retailers. Compared to just two listings before the relaunch, LoneWolf was stocked by Waitrose, Sainsbury's, Tesco, Asda, Morrisons, Co-op and Wholefoods. Tesco, who had previously delisted LoneWolf, cited "brand transformation" as the main reason for relisting the brand. In the 24 weeks after launch, total ROI increased 4.5x on a like-for-like basis.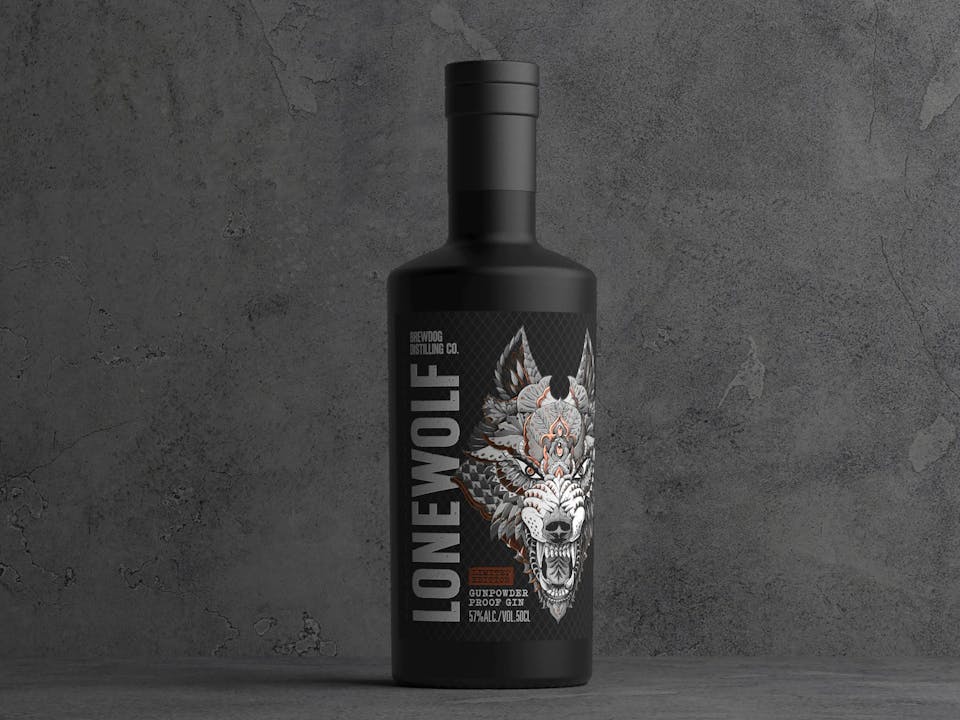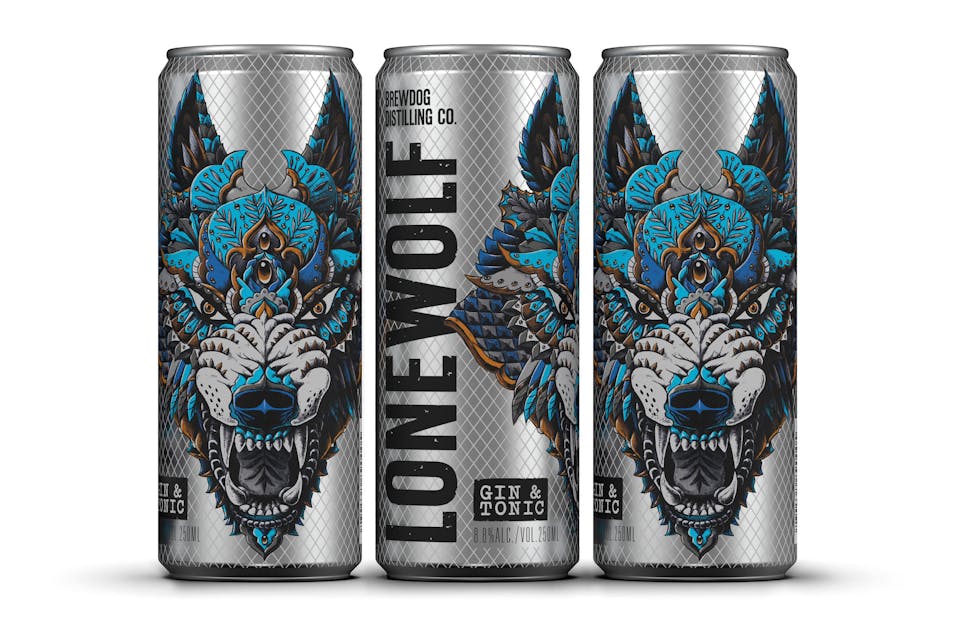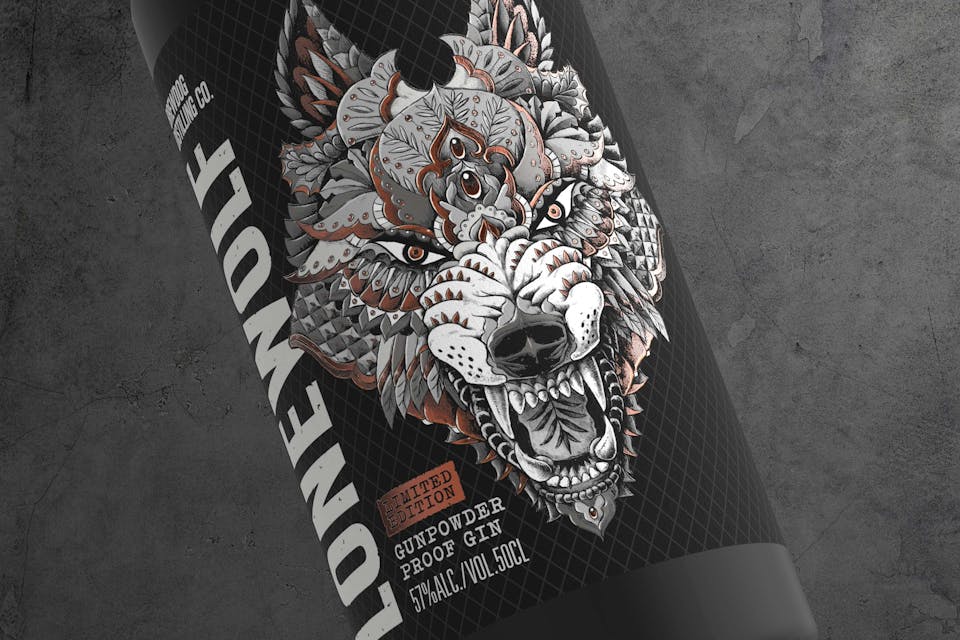 MERCH
Merch requests were an early indication that the rebrand had been successful. The LoneWolf look can now be seen across a range of T-shirts, hoodies, stickers, badges and posters for those who love gin with bite.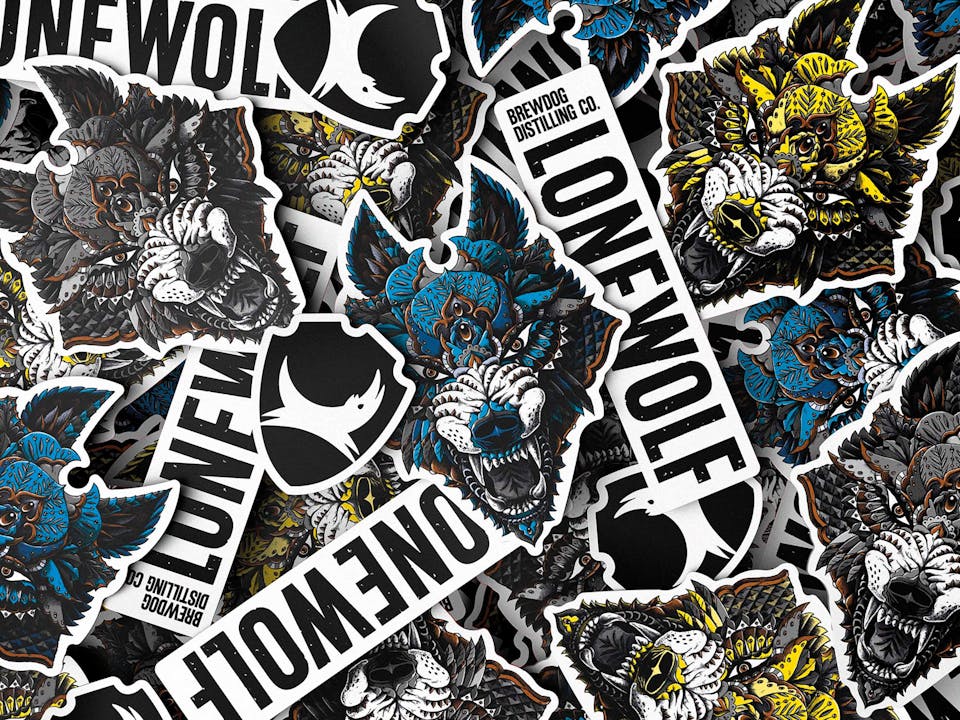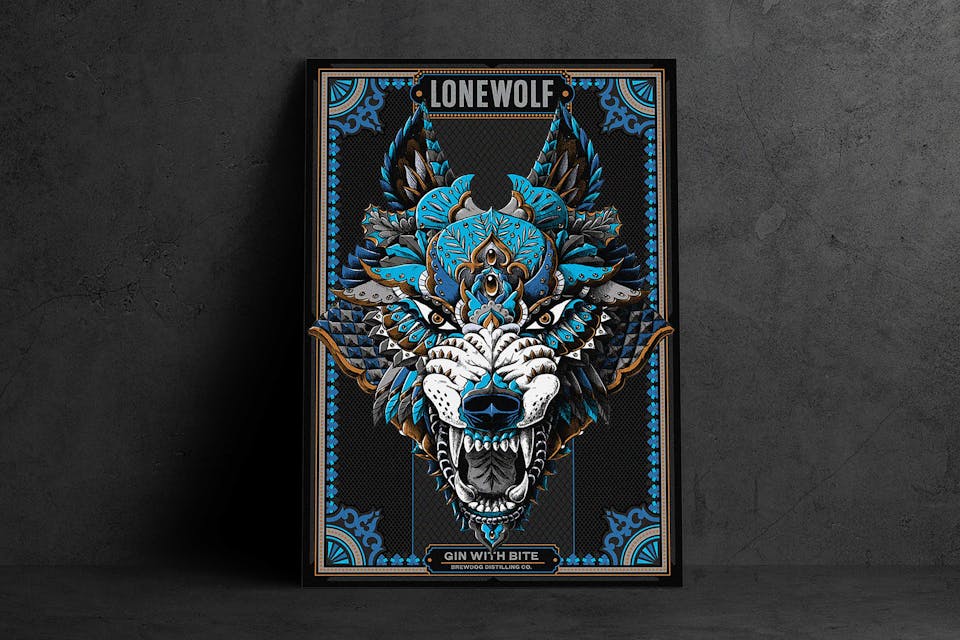 Retail Listings Increase
166%
Physical Cases Sold Increase
124%