Brand Strategy & Design
Comms
Following a successful foray into B-movies, Ardbeg were looking to bring the brand's signature smoky weirdness to another famous subculture. We saw an opportunity to create a whole new planet.
SEEKING OUT THE STRANGE
After the success of Monsters of Smoke, we couldn't wait to get weird with Ardbeg once again. The Islay-based brand were looking for a new campaign to showcase their core range of incredibly smoky whiskies.
This time the chosen subculture was graphic novels, a genre known for generating a thousand superhero universes. We created Planet Ardbeg – not so much a place, but an entire multiverse of smoky, sci-fi-inspired adventures, where anything is possible. Time to explore new dimensions in flavour.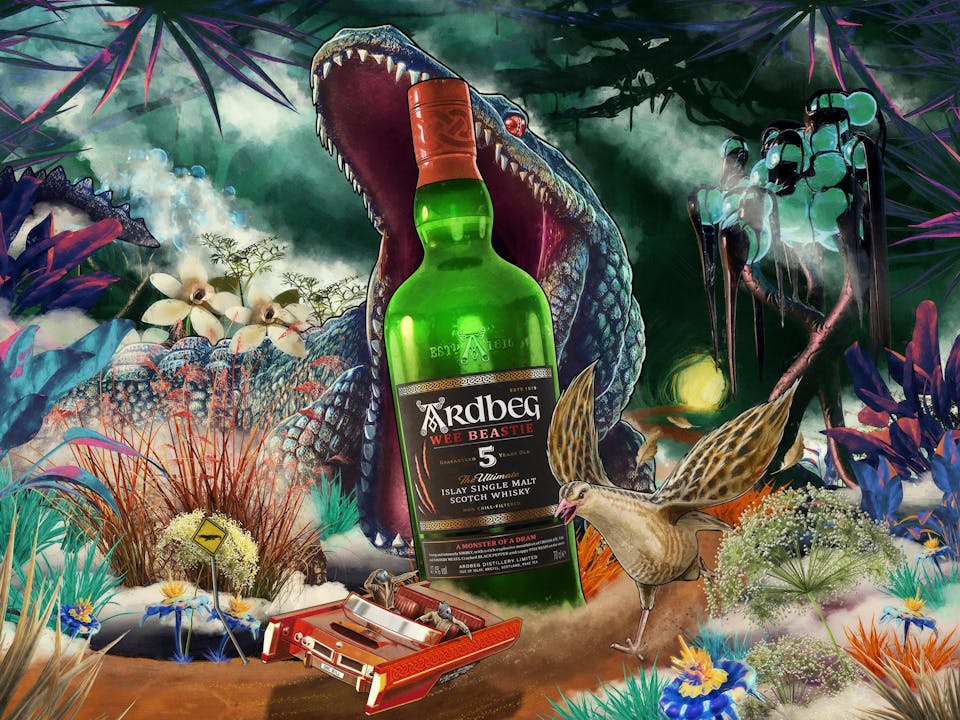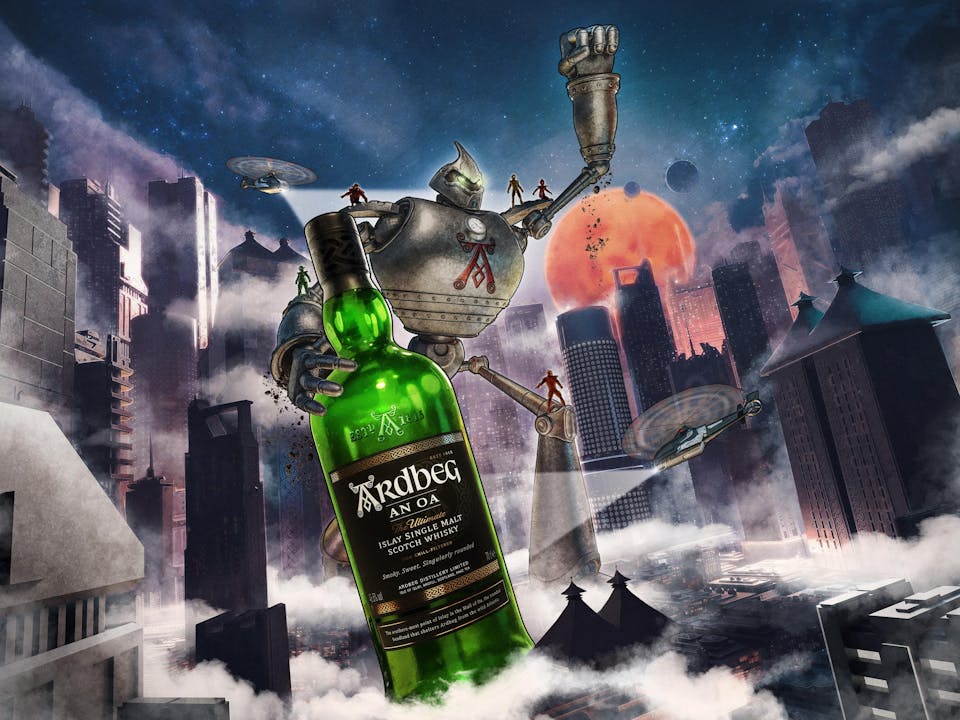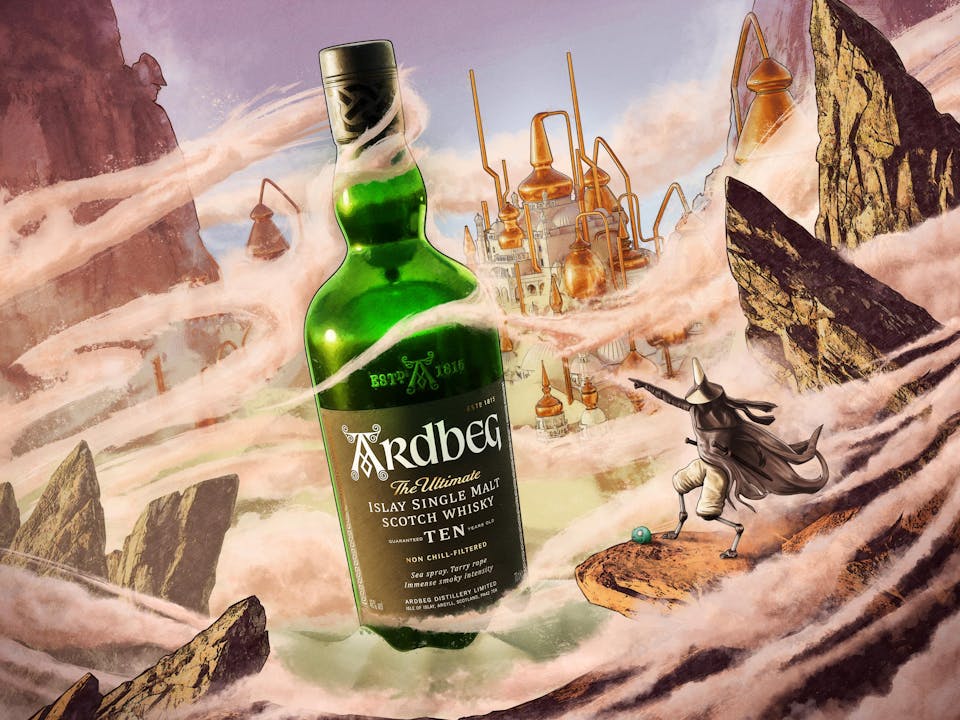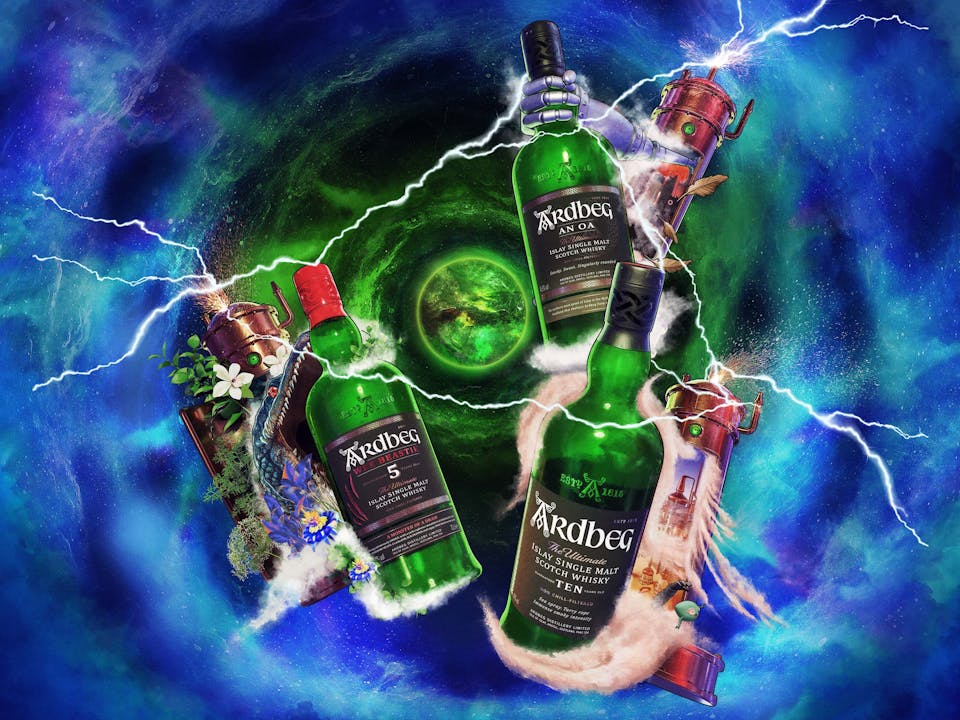 A NEW WORLD IS BORN
Planet Ardbeg became the brand's first ever graphic novel, with a trio of cutting-edge artists (Ronald Wimberly, Emma Ríos and Sanford Greene) commissioned to create an anthology of exclusive 'origin stories' for three Ardbeg expressions – Ten, An Oa and Wee Beastie.Our challenge was to take the artists' incredible visual worlds and produce a set of equally epic key visuals to excite and intrigue whisky fans the world over.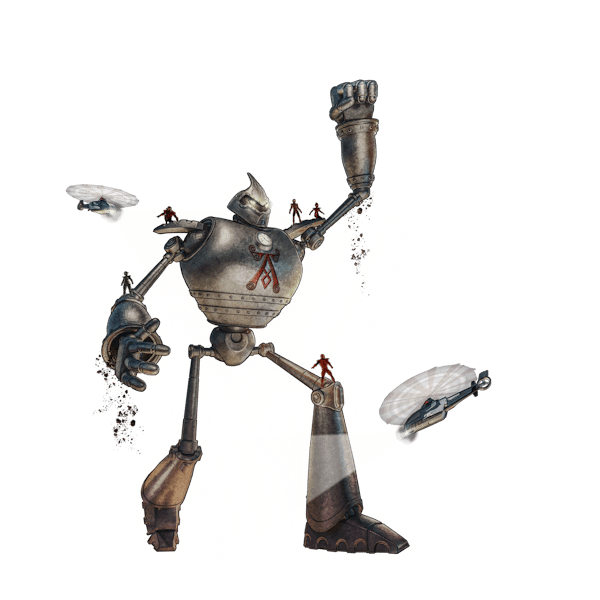 Working with illustrator Chris Skinner, we brought key storytelling elements from the graphic novel into a stunning suite of key visuals, with bottles of Ardbeg surrounded by giant robots, ferocious alligators and magical genies. These otherworldly visuals were animated for use across social media and beyond, inviting consumers to journey through space and time in pursuit of the ultimate dram.