SOL
SOL L-I-V-E FROM THE SUNNY SIDE
Brand Strategy & Design
Comms
Activations
After finding themselves in the shadows of a certain Mexican beer giant, Sol wanted to step back into the light. We saw an opportunity to shift their status from 'just another beer brand' to one with bolder, brighter ideas — all while attracting a new generation of sun-worshippers.
THE CHALLENGE
With stats showing Gen-Z were moving away from beer, Sol had to get creative to appeal to their target audience. The market was changing, with a 2022 consumer report highlighting a 38% increase in Gen-Z members opting for low and no-alcohol drinks, and non-alcoholic products seeing a 166% increase since 2019. Sol needed a campaign that would make Gen-Z look twice.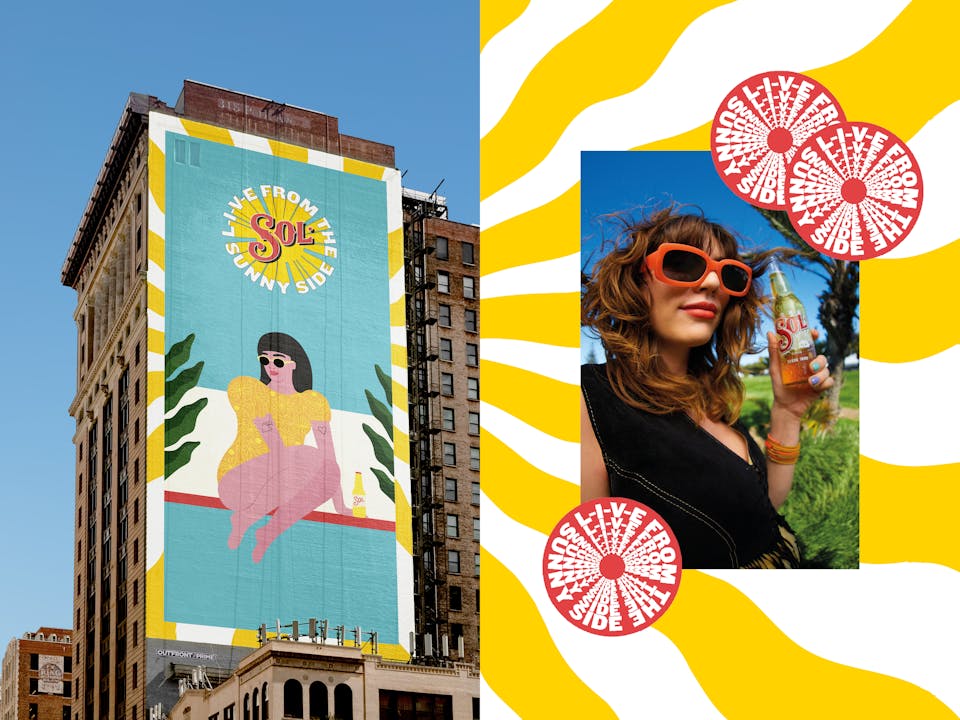 OUR RESPONSE
Shining a light on Sol's solar-powered personality, we created a campaign that radiated all the good vibes you get from a forecast of full sunshine. Aligning Sol's sunny outlook with the overt optimism of Gen-Z, we wanted to make Sol a symbol of positivity. So, as Sol looked to use solar powered production in more of their markets, we wanted to follow with a campaign fuelled by sunshine. We broadcasted our message 'L-I-V-E from the Sunny Side' across multiple touchpoints, making sure our message would light up everywhere Gen-Z went.